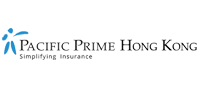 Why did Hong Kong tumble down the global liveability ranking 2018?
In this year's global liveability index survey published by ECA International, Hong Kong was ranked in 41st place – representing a drop of another 12 places since last year's survey, and also the city-state's lowest ranking in the past 10 years. Factors taken into consideration in the global liveability index survey include pollution, socio-political tensions, culture and health issues, but not living costs. Why then, according to the study, has Hong Kong been ranked in such a low position? In today's article, Pacific Prime Hong Kong will focus on the two factors that relate strictly to health and health insurance, and further discusses the consequences for expats.
Hong Kong liveability ranking 2018 – the Mangkhut factor
The sudden drop in rankings for Hong Kong in this year's survey is strongly linked to Typhoon Manghkut, which is one of the most powerful typhoons to hit the city-state since the records began in 1946. Even though no casualties were recorded, the destruction it caused left Hong Kong in havoc for many days, with cleaning services working hard to clear the roads after some 1,500 trees fell down. All this led to significant transportation delays and inconveniences, which in turn lowered Hong Kong's position in this year's global liveability index.  
Air pollution
Another factor contributing to Hong Kong's fall in the global liveability ranking is the SAR's pollution levels. The low visibility of less than 8 km is at 30 percent since 2015, making Hong Kong one of a kind in the sense that this first tier city falls in line or even behind developing cities such as Bangkok, or Shanghai in terms of air pollution. Hong Kong's pollutant index often falls well below the government's Air Quality Objectives (AQOs) and even WHO's Air Quality guidelines, exposing residents to the negative effects of pollution. Haze and poor air quality both have a detrimental impact on health, chief among the negative health effects being asthma, bronchial infections, and skin problems such as eczema.
Hong Kong public healthcare issues
Hong Kong's public healthcare has been named the most efficient in the world in the Bloomberg Health Care Efficiency Index this year. And while factors such as the cost of healthcare and life expectancy score have been taken into account in this particular list, others were skipped.
Due to Hong Kong's high population density, any disease outbreak, such as seasonal flu, raises a potential health risk, as lines in public hospitals can leave patients waiting up to 24 hours to see a doctor (and even longer to see a specialist); in fact, average inpatient occupancy rates during outbreaks in Hong Kong typically averages at about 110 percent.
During this year's flu outbreak, nurses and doctors set up telephone consultations to free wards and space, and kindergartens have been shut a week before the Chinese New Year break to prevent against diseases spreading further. The situation of public hospitals operating at maximum capacity has actually occurred a number of times; major changes are therefore needed to truly improve the public healthcare system in Hong Kong.
What can you, as an expat, do to protect yourself?
Despite Hong Kong's drop in the liveability rankings over the years, the immigration office has actually seen an increase in employment visa applications. Hong Kong is still a place full of opportunities, excitement, and high salaries (with low taxes) for expats. These, plus many other great things about the city-state, continue to attract expatriates from all over the world. However, with only some of the risks mentioned above, what can an expat do to stay happy and healthy in Asia's world city?
Health insurance for expatriates
One way to increase one's liveability in Hong Kong is to get access to private healthcare. To combat both physical and mental health issues alike, expats can ensure they're getting the best out of their stay by opting for private healthcare. Private treatment is clearly more expensive, it but is also a superior option for fast, high-quality care for expats in Hong Kong.
With the cost of private health insurance in Hong Kong constantly rising, those looking to secure expat health insurance should take advantage of the services provided by an insurance broker, such as ourselves. Simplifying insurance is Pacific Prime Hong Kong's mission, and we live by that. We help expatriates from all over the world choose the right benefits, limits, insurers, and can even provide advice on the best hospitals to receive treatment from. Feel free to contact our team for a free plan comparison, benefit explanation, and quotation!
Elwira Skrybus is a content writer at Pacific Prime. In her everyday work, she is utilizing her previous social media and branding experience to create informative articles, guides, and reports to help our readers simplify the sometimes-puzzling world of international health insurance.

When she isn't writing, you are most likely to find Elwira in search of the perfect plant-based burger or enjoying Hong Kong's great outdoors either at the beach or from the boat - the closer to the sea, the better!