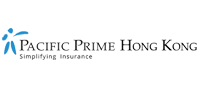 Healthcare for expats in Macau and the link to HK
On the international stage, Hong Kong and Macau are often linked together. From being grouped together under China's "one country, two systems" principle to the recently opened Hong Kong-Zhuhai-Macau bridge, it is clear to see that the two cities are set to come even closer in the near future. Another link that exists between the two cities is healthcare, and while it may not be as important as others, it is an important thing to be aware of, especially if you are an expat considering moving to Macau. Here, Pacific Prime Hong Kong take a look into how healthcare works for expats in Macau and the increasingly important link to healthcare in Hong Kong.
How does healthcare work in Macau?
Healthcare in Macau, like in many other cities in the region, can be divided into two sectors: Government funded public facilities, and private facilities.
Public and University healthcare facilities in Macau
The public healthcare system in Macau is funded by the Macau government, which provides all residents with ID cards with free medical care at its various facilities. Due to its size, there is only one fully-public hospital in Macau, the Hospital Conde S. Januario which is located on the peninsula. This hospital offers mostly acute care and 24-hour emergency care, with a variety of outpatient care also available.
Aside from the public hospital, there are a number of public clinics spread throughout the city that offer free healthcare to residents who hold ID cards. These clinics offer health care to adults, children, and students. This includes common outpatient care such as consultations, family planning, prenatal care, health education, oral health, Traditional Chinese medicine, etc. You can find information about other services offered and the location of clinics on the government's healthcare website here.
Private healthcare facilities in Macau
There are currently two major private hospitals in Macau. The first is the Kiang Wu Hospital, which is located on the peninsula and offers a wide variety of medical services including emergency service, inpatient care, outpatient care, and specialist treatment that are all commonly found at private hospitals in the region. Like other private hospitals, care here is not free, with costs being high, especially for non-residents.
The second is the Macau University of Science & Technology Hospital, which functions as the teaching facility for the University's Faculty of Chinese Medicine and the Faculty of Health Sciences. The hospital is located in Cotai and offers a wide variety of medical treatment, including both western and Chinese practices. Interestingly, Macau does not currently have a Western-style medical school, which means that all doctors looking to qualify to practice western medicine in Macau need to do so outside of the city. It is important to note here that this hospital does have a fee schedule for patients, which can be found here.
Like the public sector, there are also a number of private clinics spread throughout the city. These clinics offer general outpatient care, with a great many of them hiring western trained doctors who can not only speak Chinese but also English and other languages as well. One thing to be aware of here is that prices and hours will vary by clinic.
One thing you should be aware of about healthcare in Macau
While there are a number of quality facilities in Macau for expats with many staff being able to speak English, the SCMP has recently published an article that highlights a concern many expats living in Macau should be aware of, and that is that there is a shortage of western medicine specialists available in the city.
This means that cases that the hospitals can't handle are sent to Hong Kong. For example, the article in the SCMP points out that the public hospital in Macau will send patients who need care they can't provide to the Queen Mary Hospital in Hong Kong. The article pointed out that "In 2014, Centro Hospitalar sent 2,000 public patients to Hong Kong for treatment, the most serious cases arriving by helicopter. Such trips overall cost Macau about HK$200 million a year." – this may not seem like a high number but take into account that the city only had around 500,000 people and it is actually fairly high.
In other words, while for many ailments you will likely be able to receive quality care in Macau, there is a chance that you will be sent to Macau should your condition be serious enough, or should there not be a specialist available to treat you.
Why medical emergency transportation is an issue?
If you are sent to Hong Kong for care, regardless of whether you go to the private or public system in the city, you are going to be paying for care. Like Macau, Hong Kong's public system is subsidized by the government. The difference here, however, is that the subsidization is only available for Hong Kong ID (HKID) holders and other certain eligible people. As an expat in Macau, you likely don't have an HKID, which means you will be paying the non-local rate, which is considerably higher.
For example, according to the Hospital Authority in Hong Kong, non-eligible persons (people without HKID cards) who seek care from the city's public hospitals will be charged HKD 5,100 per day for inpatient care. If you need intensive care, the cost is considerably higher at HKD 24,400 per day.
Seeking care from the private system can be even more costly than this, especially when you factor in the cost of paying for accommodation at the hospital and any subsequent checkups that will require you to head to Hong Kong.
Can health insurance help?
The fast answer here is obviously, "Yes!" The thing is, not all health insurance plans will be able to help cover the costs should you need to go to Hong Kong for healthcare. For example, some plans in Macau may only cover care received in Macau, and possibly the transportation to Hong Kong should it be deemed medically necessary. The cost of treatment in Hong Kong, however, won't be covered. This level of coverage may be ok for some, however, it likely won't be enough should you actually need to go to Hong Kong.
Instead, a better solution is to look for an international health insurance plan. These plans allow you to seek care anywhere in the world (some do exclude the US) and have high coverage limits, which means that, should you require intensive care or a costly procedure, you will be covered. What's even better is that these plans are also accepted by both private and public hospitals, which means that you can receive care pretty much anywhere and it will be covered.
If you are moving to Macau, or currently live there, why not contact Pacific Prime Hong Kong. We can help you find an insurance plan that will not only cover care in Macau but in Hong Kong and other cities as well.
Latest posts by Jess Lindeman
(see all)