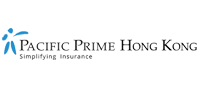 Which type of insurance should frequent travelers choose?
Hongkongers are probably one of the most frequent travelers in the world, thanks to cheaper flights, as well as high stress levels in the city. As travelaholics, we are so adept at preparing for our trips, planning everything from locating the most popular tourist scenic spots in different destinations, fighting for the cheapest fanfare promotion tickets, to finding the best local hole-in-the-wall restaurants and scheduling around our annual leaves during the major festival holidays for consecutive days off work. However, when it comes to travel insurance, even the most experienced globetrotters may find it confusing as there are so many types of insurance products on the market.
Today, we at Pacific Prime Hong Kong will spell out what travel insurance, short term health insurance, and international health insurance are, which type of insurance you should buy, and provide tips for structuring your policy.
Travel insurance is relatively cheap compared to other forms of insurance coverage, and offers basic protection for travelers against the following risks:
Baggage loss/theft insurance
Travel insurance provides reimbursement in the event that your personal belongings get stolen, lost, or damaged.
Travel delays or cancellations
If your flight is canceled or delayed due to uncontrollable factors, or if you are not able to continue your journey in case of a personal or family medical emergency, this form of insurance can reimburse you for all or part of your travel costs.
Medical emergency
Although travel insurance does cover the cost of limited in-patient medical emergency, it is mostly designed to see you well enough to return home for further treatment.
Even for short term trips, travel insurance coverage may not provide sufficient medical protection for most people. With this in mind, it is worthwhile to consider securing a short term health insurance policy, which can provide you with much more options and a much wider scope of coverage choices as you can customize your plan.
Short term health insurance policies cover you for anywhere between 1 and 12 months. One big advantage of short term health insurance is that you can get as little or as many benefits as you desire. For example, if you already have employer-provided health insurance, or if you will only be overseas for a short time, you can choose to get insured for minimal in-patient treatments.
However, if you are staying for a long period in a location with low quality healthcare or a high risk of injury, you may wish to opt for more comprehensive benefits such as evacuation and repatriation cover.
Another major difference between travel insurance and short term health insurance is the area of coverage. Travel insurance is designed to get you well enough to travel back home, not to get you back to 100% health. In other words, once your medical situation becomes stable, your insurer will try to relocate you to a medical health facility or hospital back in your home country. On the contrary, a short term health insurance plan lets you choose where and how you can receive treatment. You can choose to remain in the country you are visiting, go to a neighboring country with more premium healthcare, or return to your home country.
Designed primarily for expats traveling frequently to different countries for a prolonged period of time, international health insurance allows you to select where you want to receive treatment. This form of insurance typically offers a worldwide network of quality hospitals, 24/7 customer service, and direct-billing.
International health insurance policies are highly customizable, and can cover things like regular medical check-ups, treatment of major conditions, maternity, newborn cover, and more. IT should be noted, however, that certain types of benefits typically associated with travel insurance, such as protection against theft of personal documents or luggage, are generally not covered by expat health insurance plans.
Tips for structuring your insurance policy
As with other kinds of insurance, there are some tips for you to consider when structuring your health insurance plan.
If you think that the premium is too high for you, other than lowering your scope of coverage, you can also choose to increase your excesses (deductibles). The higher your deductibles are, the lower your premiums will be. If you only plan on using the plan for major medical emergencies and you have enough cash buffer for the deductibles, it is a sound move. The case is the same with coinsurance and copayments.
Please bear in mind here that many international health insurance plans exclude the US due to the country's exorbitant medical costs, so be sure to check carefully whether you want to include US coverage as it may make a huge difference on what you pay for health insurance.
It is also worth checking beforehand if the insurance allows direct payment at network hospitals. After all, you don't want to find out at the very last minute that you have to pay for an expensive hospital bill out of pocket before lodging claims.
Another point to make here is that established brokers work with reputable insurers and can provide you with a useful summary of various insurance companies and plans, costs, and general policy specifications. That way, you can easily source the plan that best matches your needs and budget. The broker can also act as a secondary advisor for everything pertaining to your insurance policy, such as quotes, applications, claims, and renewals.
With over 19 years of experiences and nine offices across the world, Pacific Prime Hong Kong is an established insurance brokerage with numerous awards and accolades in the industry. Contact us today for impartial insurance advice, an obligation-free quote, and a plan comparison.