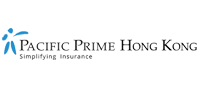 Zero-fee Policy to Increase Wages for Indonesian Helpers in Hong Kong
Hong Kong families are expected to pay up to HKD $6,000 (approximately USD $765) in addition to monthly wages of Indonesian helpers as Jakarta enforces the "Zero Placement Fee" policy, making employers responsible for all of their workers' hiring fees.
Forming the second-largest ethnic minority group in Hong Kong, Indonesian helpers have always been in great demand among families in the region. The implementation of this policy is undoubtedly going to affect both Hong Kong employers and domestic workers across the territory.
Curious about the policy and its possible effects on the helper community in Hong Kong? Let Pacific Prime Hong Kong guide you through everything you need to know about Hong Kong's Indonesian helpers and Indonesia's zero-fee policy in this article.
Indonesian Helpers in Hong Kong
Hong Kong has been a top destination for Indonesian migrant domestic workers. Statistics from Hong Kong's Immigration Department suggests that among the region's 338,189 helpers in 2022, 139,961 workers were Indonesian, making Indonesians the largest ethnicity group behind Filipinos.
The HKD $4,730 monthly wage is the main reason contributing to the increasing number of Indonesian domestic helpers in Hong Kong with the majority of them estimated to be female. The remittances they send regularly have reportedly created one to five businesses for each family in Indonesia.
The duties of an Indonesian helper can range from cooking and cleaning to babysitting and minor house maintenance, depending on the needs of their employers and contracts. Without their support, the lives of more than 300,000 Hong Kong households might never be the same again.
Why is There a Great Demand for Indonesian Helpers in Hong Kong?
While there are many domestic helpers of different ethnicities to choose from, many Hong Kongers still prefer Indonesian helpers over others because of their renowned hard-working nature, loyalty, and several other factors.
Coming from a melting pot where diverse cultures and languages meet, Indonesian helpers are frequently praised for their strong communication skills and the ability to quickly learn new languages. Their fluency in Cantonese is primarily the factor that makes them popular among Hong Kong families.
Indonesian domestic helpers are also required by law to be at least 23 years old and have proof of formal schooling for at least eight years, ensuring their literacy and reducing the chance of miscommunication or potential conflict arising between them and their employers.
Most importantly, Indonesian domestic helpers offer excellent services with an affordable price. According to the 2023 Salary Guide from Morgan McKinley, full-time workers in Hong Kong make around HKD $36,583 each month, while the monthly salary for Indonesian helpers starts at only HKD $4,730.
Considering the assurance that one's household is taken care of, Indonesia helpers become a cost-effective option for those pursuing their jobs in Hong Kong. With Indonesia's newly implemented policy, however, the cost of hiring an Indonesian worker is estimated to raise to as much as HKD $20,000.
Indonesia's Zero-Placement-Fee Policy
Amended by Jakarta last year but has not yet been enforced, the "Zero Placement Fee" policy aims to protect Indonesian domestic workers by eliminating the fees that were previously charged to them and reducing the risks of exploitation by recruitment agencies.
Under this policy, employers in Hong Kong will have to bear financial responsibility from any costs incurred during the hiring process. Apart from the monthly wage of HKD $4,730, they're required to pay the full recruitment fee of of around HKD $5,000 along with the following additional fees:
Round-trip flight tickets

Visa processing or passport replacement fee

Medical examinations

Transportation costs

Accommodation expenses
What are the Effects of the "Zero Placement Fee" Policy?
As Indonesia begins to enforce the policy, the hiring cost of Indonesian helpers is estimated to rocket from roughly HKD $10,000 to HKD $20,000 while Secretary for Labour and Welfare Chris Sun states that such a policy should not affect work opportunities of Indonesian helpers in Hong Kong.
After the full implementation of the policy, around 20 recruitment agencies in Hong Kong allegedly had their licenses revoked among concerns expressed by many parties, including Chairperson of the Hong Kong Employers of Domestic Helpers Association Betty Yung Ma Shan-yee.
Shan-yee has stated that she's "worried that Indonesian authorities will impose more charges on Hong Kong employers or prompt other countries that export helpers to follow suit," inciting the Indonesian government to hold talks with Hong Kong officials this September.
Representatives of Indonesian Migrant Workers' Union in Hong Kong have voiced their concern over the policy and called for standardized training from the governments in order to meet the employers' expectations rising from the increased fees.
A group of Indonesian domestic helpers have also stated that placement agencies still overcharge them despite having their employers pay the full recruitment cost and urged their government to tackle this problem as well as provide a clearer regulatory framework regarding the revised policy.
Secure Comprehensive Health Insurance Plans and Employee Benefits with Pacific Prime
Whether you're an employer looking for a right health insurance plan or a comprehensive employee benefits solution for your helper in Hong Kong, Pacific Prime Hong Kong is ready to utilize our 20+ years of experience to help you secure the most optimal option from every major insurer in Hong Kong.
While the long-term effects of the Zero-Placement-Fee policy remain to be seen, get in touch with Pacific Prime Hong Kong for impartial advice, unbiased support, and a free plan comparison service today!
Latest posts by Natthachamon
(see all)