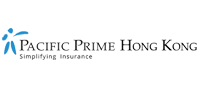 Melioidosis outbreak in HK: Here's what you need to know
Since August 2022, there has been a significant rise in the number of melioidosis cases in Hong Kong – with a cluster starting in Sham Shui Po. With 34 cases of the fatal infectious disease recorded in HK and counting, local authorities are working on containing the spread. For those living in the SAR, news of the melioidosis disease brings up a lot of questions. This Pacific Prime Hong Kong article brings readers up to speed on the latest melioidosis outbreak in HK.
What is melioidosis?
Melioidosis is a fatal infectious disease that's caused by Burkholderia pseudomallei, a bacterium that lives in soil and water in tropical and subtropical climates. It is especially abundant in muddy water and moist clay. The disease is typically spread via contact with contaminated surface or soil water, particularly through skin wounds and abrasions. It also spreads by drinking contaminated water or by inhaling contaminated water or dust droplets.
Even though person-to-person transmissions are less common, it's possible to transmit the melioidosis infection through contact with an infected individual's body fluids or blood.
Melioidosis symptoms
Melioidosis can lead to conditions like localized infection, pneumonia, and meningoencephalitis. It can also manifest as sepsis, which is a life-threatening condition that occurs when the immune system attacks healthy tissue in response to infections. Though melioidosis symptoms depend on where the infection is located, some of the most common symptoms include:
Headache
Cough
Chest pain
Fever
Ulceration
Localized pain/swelling
Melioidosis incubation period and treatment
The incubation period for melioidosis usually ranges from 2 to 4 weeks. The disease has a fatality rate between 40-75%. While there are no vaccines targeting melioidosis at present, the disease can be treated with antibiotics. Those with the following underlying diseases have a higher risk of being infected:
Diabetes
Cancer
Lung disease
Liver disease
Renal disease
Immunosuppression
What's more, healthcare, agricultural, and laboratory workers are at higher risk of exposure. Melioidosis is considered endemic in Southeast Asia and northern Australia. Aside from humans, melioidosis also affects certain animals, such as pigs, goats, and sheep.
How is melioidosis impacting Hong Kong?
Hong Kong has seen an abnormal number of melioidosis cases this year, with 34 at the time of writing. 23 of the cases came from Sham Shui Po, and 7 deaths have been reported so far. In 2021, the SAR recorded 17 cases. Official statistics reveal that 10 cases have been reported in Hong Kong on average over the past 5 years.
Between August and October 2022, 20 people (16 of which were aged 60 or above) living in 19 blocks throughout the Sham Shui Po district were infected. None of them had any contact history with each other, though the buildings were all situated within a 1-kilometer radius of the Pak Tin and Lee Cheng Uk estates. The majority of Kowloon-cluster patients since August were immunocompromised due to underlying conditions, reported the Centre for Health Protection (CHP).
Out of the 26 construction site workers in Pak Tin estates with chronic diseases who were chosen to undergo a test, 2 females and 8 males aged 39 to 66 were found to have melioidosis bacteria antibodies. It's believed that the workers might have experienced an asymptomatic infection at some point after exposure to melioidosis through contaminated soil or water.
What is the government doing to contain the spread?
Experts still do not know how the melioidosis outbreak in HK spread but have pointed out several possibilities, such as bacterium getting into the reservoir via air vents. Health authorities recently announced a plan to classify melioidosis as a "statutory notifiable disease", which means doctors would have to officially report all melioidosis cases.
At the end of October 2022, the Water Supplies Department increased chlorine levels at the Sha Tin Water Treatment Plant facility to eliminate bacteria that could have caused the outbreak. The water treatment plant facility is the city's largest, serving Kowloon Central, Sha Tin, and some of Hong Kong Island. Additionally, a melioidosis disinfectant (calcium hydroxide) was added to the soil at the Pak Tin estate construction site to protect both workers and nearby residents.
Should we be concerned?
According to Dr. Leung Chi-chiu, a respiratory disease specialist, the chance of having a large melioidosis outbreak was small since the disease typically isn't transmitted between humans. He called the construction site contamination "severe" since 38% of the workers tested were found to be infected with the melioidosis disease. He added that it's possible that residents at the public housing estate were exposed, and called for the government to test high-risk residents to determine an infection rate.
Dr. Wilson Lam, an infectious diseases expert, mentioned that only a small percentage of people who come in contact with melioidosis-causing bacterium will be infected, based on previous studies. He noted that most patients were typically older and healthy people with a standard level of immunity don't need to panic as they would not be infected by low levels of the bacteria.
What is the best way to protect ourselves?
Dr. Lam said the best thing that people can do to protect themselves from melioidosis is to keep their immune systems up. He warned residents to avoid using or consuming unboiled water found close to the potentially contaminated soil – regardless of their health status. Likewise, he advised the public against using such water for brushing teeth, washing, and other purposes.
Patients with diabetes and other chronic illnesses, in particular, should be extra cautious. What's more, those with chronic illnesses (as well as the elderly) should allow the tap to run for at least one minute before using the water. The CHP also advises the public to take additional precautions such as:
Showering or washing after potential exposure to contaminated soil or water
Wearing protective gear (i.e. boots and gloves) during activities that involve soil or water contact
Cleaning wounds as quickly as possible
Covering grazes, cuts, and nicks with waterproof dressings
Washing hands with liquid soap after coming into contact with soils
Get in touch with Pacific Prime Hong Kong today!
One of the best ways to put your health and well-being first is to secure a robust health insurance plan. By doing so, you'll be able to attend health screenings and doctor's consultations at any time, without worrying about having to pay exorbitant medical fees out of pocket. If you'd like to know more about health insurance or how to find the best plan, look no further than Pacific Prime Hong Kong.
As a global health insurance brokerage and employee benefits specialist with over 20 years of experience, we help individuals and families find the best plan for their needs and budget. Our knowledgeable, impartial advisors are available to answer any of your insurance questions, offer you a personalized plan comparison, and provide support throughout your insurance journey.
Contact us to learn more now!
Latest posts by Jantra Jacobs
(see all)