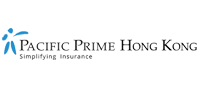 Top tips for Hong Kong workers facing burnout
A whopping 95% of employees in Hong Kong feel as though they could burn out this year, found a recent Mercer study. The study also revealed that unfair treatment and compensation are concerns affecting HK workers. While 93% of employees in the SAR expressed job satisfaction, that won't seem to stop the 40% or so who expect to leave their companies within the next year. This Pacific Prime Hong Kong article explores why the Hong Kong workforce is burned out and offers tips to help.
A closer look at Hong Kong work culture
Mercer's results indicate that HK corporations are behind when it comes to meeting their workforce's evolving expectations. Even though 95% of firms plan to make drastic changes, employee burnout could hinder progression. However, a mere 25% of HR leaders and executives recognize that work fatigue poses a threat.
Job security, fair and competitive rewards, employee wellbeing programs, and health insurance are concerns at the forefront of HK workers' minds – and determining factors when it comes to choosing whether to stay with an employer or make the switch. In our post-pandemic world, it's hardly surprising that 80% of employees said a "deal-breaker" would involve no chance of working remotely.
"Even though one in three employees in Hong Kong say the future of work is about balance and they are willing to forgo pay increases in return for flexible work schedules, this is less of a priority when compared to higher quality medical coverage and … benefits for themselves and their families." – Mercer
Shifting employers' priorities
With shocking burnout statistics in Hong Kong, employers are called to help employees' mental health in any way they can. Long working hours in Hong Kong are still a concern (as the SAR is known for having the world's longest), but companies now have more to consider.
Half of the HK employers surveyed are prioritizing pay equity adjustments in response to employees' cry for fair and competitive rewards. Yan Jiejun, Mercer's Head of Talent & Employee Experience in Hong Kong, mentioned Hong Kong firms' traditional approach regarding employee benefits and compensation in comparison to international peers.
Yan said that talent shortages have put pressure on companies and put the spotlight on internal pay equity. Additionally, Yan mentioned that despite the fact that employees have their sights set on flexible work arrangements as we come out of the pandemic, "they're fundamentally still driven by rewards".
"It is encouraging to see employers taking active steps such as moving to skills-based pay to ensure compensation packages remain fair and competitive." – Yan Jiejun
Worried about burnout? These tips could help
Are you anxious and stressed about the future? You're not alone. In fact, two out of five expats in Hong Kong feel the same, according to the Cigna 360 Global Well-Being Survey. Expat stress is at its worst, with almost all of the 11,922 respondents experiencing burnout symptoms like:
Fatigue
Headaches
Changes to sleep and diet patterns
Feeling dissatisfied or apathetic towards work
Lack of motivation
Sense of helplessness
Symptoms resemble that of depression
While employers can do their part in tackling corporate burnout, it also helps to take matters into your own hands. Here are some ways to beat burnout at work.
1. Recognize that stress and work burnout are not the same
You can't apply the same ways of coping when you're recovering from stress like when you're burning out. But first, you need to determine which one you're facing. Along with the aforementioned burnout symptoms, stress symptoms include:
Loss of energy
Feeling emotionally overwhelmed
Over-engagement at work (resulting in mistakes)
Sense of urgency
Symptoms resemble that of anxiety
If you believe you're headed for burnout or are already experiencing it, then the following tips should be helpful.
2. Reevaluate your priorities
"Nothing matters anymore" is a common sentiment shared by those dealing with burnout. One way to shift this mindset is to take a step back and ask yourself what truly matters to you in life. If it's your children, then giving them more time and attention should help restore your sense of purpose and motivation before you know it. Aiming for a promotion, purchasing a car, and giving back to the community are other examples of priorities that can help you recover from burnout.
3. Set schedules and boundaries
Do you reply to emails or talk about work-related issues outside of work hours? Taking your work home and failing to have clear work/life boundaries can get you on the fast track to burnout. But fret not if the lines are already blurred. Gradually reduce the amount of time you allow yourself to check emails after work until you stop checking them once work hours are over. Likewise, set boundaries at work by saying no to requests that aren't your responsibility.
4. Consult an expert
Getting plenty of rest and deep breathing exercises are certainly helpful for tackling burnout, yet sometimes the best thing you can do is seek professional help. Mental health experts have tools like Cognitive Behavioural Therapy (CBT) under their belt and can use proven scientific methods to help you recover. However, mental health consultations can be costly if you're paying for them out of pocket so be sure to check whether you can access these sessions (or something similar) through your employee benefits program.
Design the ideal employee benefits plan with Pacific Prime Hong Kong
Whether you're looking for employee benefits in Hong Kong or group health insurance in Hong Kong, you've come to the right place. Pacific Prime Hong Kong is a global health insurance broker and employee benefits specialist with over two decades of industry experience helping individual and corporate clients across the globe.
Get in touch with our team for unbiased insurance advice, employee benefits solutions, and more today!
Latest posts by Jantra Jacobs
(see all)