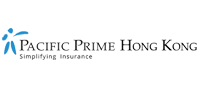 5 major travel trends for 2023 besides revenge travel
Taking revenge isn't a concept that normally conjures up images of smiling faces or happy sharing among friends. Then again, 2023 is not your average year in Hong Kong – it is the first full year since 2019 when people can take foreign trips like they used to (for the most part), and understandably, revenge travel is trending. In this Pacific Prime Hong Kong article, we'll identify 5 major travel trends for 2023 other than revenge travel itself. So, especially for the travelholics among you (well, who isn't?), read on and take a peek at the new normal of travel!
1. Vacation rentals are preferred by many travelers
The high cost of staying in chain hotels may have inspired travelers to look for alternatives in the first place. But for many, once they have experienced independent accommodation (Airbnbs, boutique hotels, vacation rentals, etc.), there is no turning back.
The personal touch and the down-to-earthness are the reasons why. There is no better way to immerse in the local culture in a brief time than to be their next-door neighbor. And as the market matures and resources become plentiful, more people are renting out unused private spaces for the extra income. And some people rent out in part to fulfill the occupancy requirement, so that no vacancy tax may apply to them…killing two birds with one stone.
2. All-inclusive accommodation packages are gaining popularity fast
It used to be that many travelers would treat it as a little secret if they opted for an all-inclusive accommodation package. The perception, fairly or not, was that they were trying to save some cost, or they didn't know how to personalize their trip to make the most of it.
But some smart brands have figured it out, and are rolling out all-inclusive offers that even the most discerning travelers would consider to be smart choices (if only in private). Marriott's Bali Nusa Dua Terrace and The Laguna of Nusa Dua are just two examples of hotels in Bali offering all-inclusive packages. One of these days, you just might run into friends in an all-inclusive retreat – friends who not long ago were still talking down all-inclusive hotels.
3. You can now pay with crypto
After a couple of years of scandals and crises due to a lack of confidence in the entire asset class, cryptocurrencies finally are currencies!
Well, maybe not yet according to economists, but there is no question that cryptos are gaining momentum in the hospitality industry. The Chedi Andermatt in Andermatt of Switzerland, and Manor Hotel by JA in Dubai are just two of a long list of hotels that accept payment by cryptocurrencies. And more companies are expected to follow suit.
While the jury is still out on the controversial question of whether cryptocurrencies are legitimate and how best to regulate them, this is definitely welcome news for crypto investors.
4. Sleeping a lot is no longer seen as a waste
There is more than one way to feel refreshed and recharged after a trip – seeing and feeling is one way, and sleeping and relaxing is another.
All around the world, sleep tourism is on the rise. For example, the Hästens Sleep Spa Hotel, a 15-room boutique hotel in Coimbra in central Portugal, has everything from acoustics, books, to mattresses made with horsehair to help guests enjoy optimal sleep. Mandarin Oriental of Geneva has gone even further – they are partnering with a medical sleeping clinic in Switzerland to introduce a three-day program to help identify potential sleeping disorders by looking into the guest's sleeping patterns.
Further reading: Why sleep tourism is blooming
5. Is this a business or leisure trip? Actually it's both!
Amid all the horrible things that have taken place because of COVID-19, one positive thing will likely endure.
Consider this the legacy of COVID-19 if you will, working from home ("WFH" for short) was not even in most people's awareness as recently as in the first half of 2019, and now it is ubiquitous. Not only that, but a whole range of alternative work options derived from WFH have sprung up. At one end of the spectrum, employers are granting more WFH days for better work-life balance of their employees. At the other end, some employees (particularly those with significant bargaining power) are demanding remote working arrangements, where the employee works basically anywhere they please (some company policies must be observed of course), and show up in the office only when necessary.
Many lucky employees are thus making good use of these opportunities, and combine work with exploring the world. Governments are paying attention too, and already more than 20 countries offer visas specifically to let foreigners live and work remotely from within their borders, including Portugal, Spain, and Dubai.
Further reading: 4 places to fall in love with if you're working remotely in Dubai
Get in touch with Pacific Prime Hong Kong today!
Traveling and seeing the world is among the best ways to broaden your horizons, but to truly enjoy your trip, you need to have the peace of mind that can only come from having the right travel insurance and short-term health insurance coverage. Here, Pacific Prime Hong Kong is your ideal partner!
With more than 20 years of experience under our belt, Pacific Prime is well-positioned to apply our expertise and experience in all matters related to insurance, to provide unbiased advice and unsurpassed support that only a leading global insurance brokerage can. And because Pacific Prime Hong Kong works with all the major insurers, you and your family will be presented with the best options that also fit your budget, which you can secure at no extra cost!
So, get in touch with Pacific Prime Hong Kong to discuss your needs, or for a FREE plan comparison today!
Latest posts by Martin Lee
(see all)