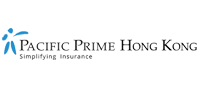 The ultimate guide to maternity insurance for expats in Hong Kong
There are many things you need to think about if you plan on having a baby. As an expat, you're going to have even more to consider since the local healthcare system may be unfamiliar to you. While Hong Kong's healthcare system is certainly well-equipped, it can also be overwhelming to navigate on your own, especially without expert information. Fortunately, this Pacific Prime Hong Kong article serves as an expat's ultimate guide to maternity insurance in Hong Kong.
Are maternity rights guaranteed?
Before we delve into maternity insurance, let's quickly go over what the Hong Kong government's maternity rights and entitlements are. Expat women employed in the SAR will get maternity leave of 14 weeks. For those who have been employed for longer than 40 weeks, they are also entitled to paid maternity leave for the entire 14-week maternity leave period. This is paid at a rate of 4/5ths of your usual salary and is capped at HKD $80,000 per employee. 
While maternity leave and pay in Hong Kong is a welcome plus, many expat women are still burdened by the city-state's extremely high cost of maternity care and giving birth, which this article will elaborate on in the following sections. As such, it may be worth securing maternity insurance to help ease some of the burdens.
What is maternity insurance and what does it cover?
Maternity insurance essentially covers the costs associated with childbirth, along with prenatal and postnatal care. Different insurance providers have different approaches to pregnancy insurance, and plans can vary from basic to more comprehensive coverage. Even though some insurers sell maternity insurance plans, they are typically sold as an additional benefit to a standard health insurance plan. This means they're usually grouped with inpatient coverage, outpatient coverage, or both, instead of a standalone maternity plan.
Maternity insurance usually covers:
Prenatal/postnatal treatments and examinations
Normal delivery

Medically prescribed Cesarean delivery (C-section)

Delivery with complications
Delivery following fertility treatment
Hospital or home delivery costs
In addition, comprehensive maternity plans may also cover:
Care for newborns
Fertility treatments
Congenital birth defects
Unexpected medical treatment for newborns
How do pregnancy waiting periods work?
Maternity insurance benefits come with a waiting period, which usually ranges from nine to 18 months. During the waiting period, the policyholder cannot claim any expenses related to maternity. For example, if your waiting period is 12 months, then you cannot claim any maternity expenses during the first year.
It's worth noting that the policyholder can become pregnant during the waiting period, however, they'll only be reimbursed for maternity-related claims incurred after the waiting period is over. If you become pregnant during the waiting period, you can pay for your prenatal care out of pocket first, and use your maternity benefit to cover childbirth and postnatal care costs.
Is there any maternity insurance with no waiting period available in Hong Kong?
At present, there are no individual maternity plans in Hong Kong that forgo the waiting period. In some cases, group insurance plans offered to employees of larger companies do not impose any waiting periods.
What is the cost of giving birth in Hong Kong?
Healthy Matters research shows that the costs of giving birth in a standard hospital room in Hong Kong range from HKD $70,000 to HKD $100,000 for normal vaginal childbirth. In the case of an emergency C-section, costs can reach up to HKD $250,000. The uncertainty surrounding childbirth makes it difficult to estimate the total costs, especially if there are any serious complications. Even though it's a rare occurrence, a complicated childbirth could end up costing HKD $500,000.
If you have a valid Hong Kong Identity Card (HKID) and choose to give birth in one of Hong Kong's public hospitals, it'll cost HKD $120 per day. You will also have to pay a one-time administration fee of HKD $75, which you can pay by Octopus card. These all-inclusive costs cover all eventualities, including childbirth complications.
Conversely, the cost of giving birth through private care in Hong Kong varies significantly. Private clinics, and even the obstetricians themselves, set the price. Private hospital charges also vary significantly, with numerous factors affecting the cost, such as:
Vaginal vs C-section birth
Obstetrician's labor fees
Anesthetist's fees
Pediatrician's fees
Medications
Room type
Meals
Prenatal and postnatal care cost in Hong Kong
In Hong Kong's public sector, prenatal and postnatal care costs are subsidized for HKID holders. Prenatal and postnatal care costs in the private sector vary substantially, with total fees between HKD $20,000 and HKD $40,000. The costs depend on your obstetrician's fees and how many follow-ups are needed.
Most pregnant patients have appointments every four weeks from 6 to 32 weeks, followed by every two weeks from 32 to 36 weeks. From 36 weeks onwards, patients usually go for appointments on a weekly basis. Doctors often perform an ultrasound at every appointment, which you'll be charged for unless it's part of the consultation fee. Ultrasounds cost between HKD $200 to HKD $950 while consultations vary from HKD $600 to HKD $2,000. Any additional testing, such as blood and urine tests, will be charged on top of your consultation fees.
Public vs private healthcare for pregnancy and maternity
Both expats and locals in Hong Kong face the same issue when it comes to choosing public versus private healthcare for maternity. While Hong Kong's healthcare options are exceptional, private healthcare services in Hong Kong are also one of the most expensive in the world. On the other hand, even though public healthcare services are more affordable, there are also disadvantages to consider, such as severe overcrowding and long waiting times.
As a result, many aspiring parents are resorting to health insurance plans with maternity insurance benefits to help balance some of the costs at one of Hong Kong's private hospitals. While that may sound simple enough, the reality is that pregnancy insurance can be very complex. To avoid the stress and uncertainty that often comes with buying this type of coverage, it's advisable to get the expert advice of a reputable insurance broker like Pacific Prime.
How Pacific Prime can help
If you're looking for maternity insurance in Hong Kong or are curious about your maternity insurance options, look no further than Pacific Prime. We have a free Maternity Insurance Guide 2019-2020 for you to download, which will help you understand more about maternity care in Hong Kong, as well as provide you with in-depth maternity insurance tips and resources. 
With more than two decades of experience in the insurance industry, we also know how to compare maternity insurance plans to ensure you get the best maternity insurance for your needs and budget. Too late for maternity insurance? You can still save money and stress by purchasing newborn insurance, family insurance, and other types of insurance. 
Contact us for impartial advice or to receive an obligation-free quote today.