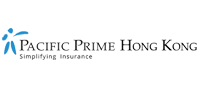 Your guide to a "healthy" Oktoberfest 2021 in Hong Kong
When you think of Oktoberfest, you think of beer and the Bavarian region – not "healthy" and certainly not Hong Kong. But if you'd rather slow down on the alcohol this year and don't fancy a trip all the way to Munich, Germany (the mecca of Oktoberfest), then you'll be glad to know that you can still celebrate the festival. In this Pacific Prime Hong Kong article, we'll tell you all there is to know about having a "healthy" Oktoberfest 2021 in Hong Kong. 
Disclaimer: Please note that this article is for general informational purposes only, and is not intended to replace medical advice. Each individual's health status and dietary requirements are different, so please consult a certified medical professional if in any doubt. 
What is Oktoberfest?
Oktoberfest is a festival celebrating Bavarian history, which, of course, includes beer and a lot of delicious German foods. The festival has since gone worldwide and a number of countries participate in the festival in their own ways as well. However, the festival's origin is said to lie in a wedding celebration between Prince Ludwig of Bavaria and Princess Therese of Saxony-Hildburghausen. 
In Munich, Oktoberfest is a 16- to 18-day folk festival running from mid- or late September to the first Sunday in October, with more than 6 million people from around the world attending the event every year. If you're wondering, "when is Oktoberfest in Hong Kong", then you won't be surprised that it also takes place in and around October every year. Many restaurants and hotels in Hong Kong celebrate this annual event.
Where to celebrate Oktoberfest 2021 in Hong Kong?
The Marco Polo German Bierfest is the biggest and longest-running Oktoberfest in Hong Kong. Its carnival-like ambience, live music, and cold German beers make it an award-winning event, and it certainly doesn't disappoint a die-hard Oktoberfest fan. But – hold your horses. Unfortunately, the event has been canceled again this year. That being said, there's a replacement event and many others you can go to celebrate Oktoberfest 2021 in Hong Kong. Here are some of them:
1. BaseHall Oktoberfest Party on October 23rd, 2021
From 11 am to 4 pm, kids and families can enjoy cookie decoration, a ring toss, and face-painting in the BaseHall food hall. From 5 pm and going until late, the food hall will transform into a Bavarian beer tent with steins, lederhosen, an oompah band, and a whole lot of  Bavarian festivities. Tickets are priced at HKD $50 for the first session and HKD $150 for the late session.
2. Beerliner German Bar & Restaurante in October 2021
Simply want to enjoy traditional Oktoberfest foods? Beerliner has a special combo available in October at their Langham Place and Tuen Mun Town Plaza outlets. For HKD $298 per set, you can order a crusted dry-aged rib-eye steak with thyme-butter sauce, smoked salmon cake, and potato salad, or roasted suckling pig with smoked pork loin, pork cheeks in stout sauced, mashed potato and salad – including an Erdinger Dunkel or Erdinger Weissbier.
3. DEADMAN Brewery Oktoberfest Party on October 29th and 30th, 2021
German-style beers are available at the DEADMAN Brewery. For HKD $380 per person, you get six tokens (to be exchanged for either a drink or a serving of Oktoberfest foods such as sausages or pork knuckle), the option to buy more tokens, a beer glass, and access to all of the three sessions. The first session is on October 29th from 6 pm onwards, and the second and third sessions are on October 30th from 1 pm to 6 pm and 6 pm onwards, respectively. 
4. Docktoberfest at Dockyard from October 8th to 31st, 2021 
Free-flow beer, anyone? At the Dockyard at Kerry Hotel, Docktoberfest offers three hours of free-flow draught beer for HKD $250 per person (or early bird price of HKD $230, available 1 day in advance). There's also Oktoberfest foods for purchase, including crispy pork knuckle, pork schnitzel, or a wurst platter. What's more, the weekend parties also have Oktoberfest activities such as stein holding at 7 pm and 8 pm. 
5. HK Brewcraft OktoberHalloweenFest on October 29th, 2021
Can't decide whether to celebrate Oktoberfest or Halloween? At HK Brewcraft, you can do both. Enjoy 6 festive beers selected by the brew crew and learn about different beer styles and their origins, while enjoying Halloween vibes. Walk-in tickets are HKD $200, but we recommend booking ahead for HKD $150 because these sessions usually sell out. What's more, you can get 10% off if you dress up in a Halloween costume. 
6. King Ludwig Beerhall & Prost by King Ludwig in October 2021
For HKD $580, the King Ludwig Oktober Pass will get you 6 glasses of draught beer, 2 signature mocktails, and two snacks. There's a good range of German beers that includes light lagers, Bavarian wheat Weissbier, and rich and roasted Dunkel. When it comes to snacks, you can get squid rings with garlic dip and salted egg popcorn chicken. Once you fully redeem your beer passport, you can get a HKD $50 cash voucher for more beer or food. Available now and redeemable until November 30th, 2021. 
7. Marco Polo German Bierfest-cation in October 2021
As alluded to previously, the Marco Polo German Bierfest is cancelled again this year. That being said, there's the German Bierfest staycation at the Marco Polo Hong Kong Hotel instead. Priced at HKD $929 per night for two people, the package includes access to Oktoberfest activities, an in-room German set dinner with beer, and never-sold Bierfest 2019 (which was also cancelled) collectables. Book now and stay until October 31st, 2021. 
How to stay healthy whilst celebrating Oktoberfest 2021 in Hong Kong?
As with most things in life, the key to staying healthy whilst celebrating Oktoberfest 2021 in Hong Kong is moderation. While binge drinking beer (and alcohol in general) is bad for you, a glass or two is completely fine. If you do opt for any of the aforementioned free flow deals, use it as a chance to try and learn about new beers, rather than drink until you get your money's worth. When it comes to food, stay clear of sausages and fatty and/or fried food. Instead, opt for grilled chicken or fish.
Other than that, keep moving! Walking around and taking in the festival atmosphere, including participating in Oktoberfest games and activities, can be just as fun and you don't need to get caught up in the drink and food. If you do end up eating or drinking more than you should (we understand, it happens), you can always eat extra healthily in November to compensate. What's more, remember to make exercise a regular part of your routine. 
Will you be drinking during Oktoberfest 2021 in Hong Kong?
Not only is drinking too much bad for your health, but it can also impact your health insurance coverage. This is because many policies have clauses like these: "Treatment for or arising from the harmful, hazardous or addictive use of any substance including alcohol, drugs and/or medicine is excluded." This means that if you're involved in an accident and require medical treatment because you were drunk then your insurer may reject your claim. 
Of course, these policy wordings can be quite ambiguous making it tough to define whether the claimant was drunk or not. In these cases, many insurers will look at the doctor's report to see if your injury was caused by alcohol or if you were intoxicated whilst receiving care. Likewise, insurers can also look at police reports stating your blood alcohol limit, say if you were caught for drunk driving. 
Get in touch with Pacific Prime Hong Kong today!
Don't get caught out by exclusion terms such as the one above. Here at Pacific Prime Hong Kong, we enable you to take charge of your health and wellbeing by helping you find and select the right health insurance policy for your needs and budget, and carefully explain the terms and conditions so that you fully understand your chosen policy. Whether you're looking for individual health insurance in Hong Kong or any other type of health insurance plan, our highly-trained insurance advisors are more than willing to guide you. 
Rest assured, you'll get 100% unbiased advice, a tailored plan comparison and a free quote, and a lot of support and assistance throughout your insurance journey. Contact us today!
Latest posts by Suphanida
(see all)