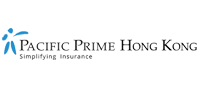 Will your insurance premium increase if you claim?
The cost of health care at private facilities in Hong Kong is increasing, and will continue to do so for the foreseeable future, especially if the government continues to suggest that hospitals push non-emergency patients to the private system. If you are considering receiving treatment at a private clinic or hospital in Hong Kong then it would be a good idea to secure a health insurance plan that can help offset the cost of care.
Most people, especially expats living in the city, already know this and have secured either company sponsored health insurance or individual plans. If you have come from another country like the UK, Canada, Australia, and most countries in Europe, your main experience with insurance may likely be vehicle, life, property, or other types of insurance. The thing is, health insurance is slightly different from the other types of insurance and there can be some confusion when using your plan, especially around the way premiums are calculated.
If you consider motor insurance and other similar types of insurance, premiums will usually be increased when you are in an accident and submit a claim. The question many people ask us when they first secure health insurance is whether this practice is applied to health insurance. Here, we set out to determine if your health insurance premiums will increase if you submit a claim.
Does a claim affect my health insurance premium?
The easy answer here is no, claims you submit will not normally result in an increase in premiums when you renew. That's not to say your premiums won't increase each year, it's pretty much guaranteed they will, but most insurers will not increase your premiums simply because you submitted claims.
That being said, this is not a completely black and white answer. There are situations where claims made by an individual do impact the premium paid. The most common seen by the claims team at Pacific Prime is with some group insurance plans. The issue here is that less than reputable insurers may offer a cheaper coverage plan with low premiums. But, when a high-cost claim is made, say for ongoing cancer care, the insurer may turn around and drastically increase the premium for the group as a way to offset the perceived risk.
This raises the case that when looking for health insurance, settling for the cheapest plan may not always be the best, as some unscrupulous insurers may rely on tactics like this.
That said, do be careful with your claims
Of course, having a robust health insurance plan is always helpful, especially here in the city, but there is one thing that you should consider, and that is where you receive care. For example, if your plan has a high coverage limit for emergency room visits, going to the emergency room for care that is not an emergency e.g., minor cold symptoms is not the greatest use of your plan.
This is what insurers refer to as overutilization, and it is something that does have a direct impact on the premiums you pay for health insurance. For example, the cost to cover an emergency visit for a cold is usually considerably higher than the cost of visiting a GP at a clinic for the same thing. If there is considerable overutilization on a plan, especially if it's a group plan, or if there is high utilization in one region, you will see premiums increase drastically.
This doesn't mean you should not submit claims, it is more that by considering where you receive care and seeking it from appropriate health care providers you could see lower overall increases in your plan's premiums.
Because there are a variety of insurers offering plans in Hong Kong, it can be hard to identify the good from the bad along with whether certain plans tend to have more utilization than others. One of the best things you can do is to work with a broker like Pacific Prime. Our experts know the industry and can help you identify the best plans for your coverage needs, be it for you, your family, or your company.
Contact us today to see how we can help.
Jessica Lindeman is a Content Strategist at Pacific Prime. She comes to work every day living and breathing the motto of "simplifying insurance", and injects her unbridled enthusiasm for health and insurance related topics into every article and piece of content she creates for Pacific Prime.

When she's not typing away on her keyboard, she's reading poetry, fueling her insatiable wanderlust, getting her coffee fix, and perpetually browsing animal Instagram accounts.
Latest posts by Jess Lindeman (see all)