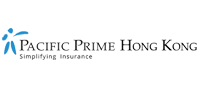 An expat's guide to buying affordable health insurance
It perhaps comes as no surprise that Hong Kong is consistently ranked the most expensive city to live in for expatriates worldwide. Rental prices continue to soar in the SAR, and private healthcare here is the second most expensive globally after the US; even a quick visit to the GP can easily set you back around HKD 1,000. In order to get the healthcare you need without breaking the bank, it is recommended to acquire the right health insurance either through work or independently. As healthcare and medical insurance rates continue to inflate, however, it takes proper knowledge to find a sustainable and affordable health insurance plan.
How to find affordable health insurance in Hong Kong
Finding health insurance is easy. There are hundreds and thousands of affordable health insurance quote sites that allow you to compare medical insurance plans in seconds, but how do you know if you're buying the right one? Plans from different insurers can vary significantly in terms of not only coverage benefits, levels, limits, and premiums, but also the less tangible, yet equally important aspects like customer service and insurer reputation.
For those that are not as well versed in the world of health insurance, brushing up on your knowledge by reading insurance-related blog articles like this one, as well as guides and reports, can be a great way to start. In today's Pacific Prime Hong Kong blog post, we delve into several key insiders' tips on obtaining affordable health insurance in the SAR.
Know what level of health insurance you need and can afford
One of the most important steps to finding the best private health insurance is to determine what exactly your coverage needs are, and what you can afford.
The key here is to strike the right balance between cost and benefits; there's no point splurging extravagantly on benefits you won't need in the foreseeable future, as it'll mean you're spending more on health insurance than you need to. For example, if you're a single 20-something with no plans on starting a family anytime soon, it's likely unnecessary to obtain maternity insurance benefits.
When determining your healthcare needs, here are a few questions you can ask yourself:
Do I have pre-existing conditions?
Most plans automatically exclude pre-existing conditions, which are any ailments, illnesses, or injuries you've had and received treatment for prior to securing your new health insurance policy.
Many international health insurance providers offer the option of covering such conditions, but you'll likely need to pay a higher premium. Should this be the case, you might need to decide whether covering your pre-existing conditions is the most affordable approach vis-a-vis paying for the treatment of such conditions out-of-pocket.
Do I go to the doctors often?
If you rarely visit the GP, and are on a fairly tight budget, then obtaining an inpatient-only plan with no outpatient benefits might be your most affordable health insurance option. Conversely, if you or your family member(s) often need to visit the doctors, finding a family medical insurance plan that includes high outpatient benefit limits is a good idea.
Do I have a preferred medical clinic or doctor?
To contain costs, Hong Kong health insurance plans often have a "network of providers", which means they have a dedicated network of medical facilities that are contracted with the plan. If you have a preferred doctor or medical clinic, it's important to check if they're contracted with the plan you're looking to buy, as care sought at out-of-network clinics will in most cases cost you significantly more.
After determining your healthcare needs, you'll likely have a better idea of the types of coverage you require, and what you can afford. Typically speaking, the more comprehensive the plan's benefits are, the more expensive the plan will be. It is therefore a good idea to weigh and compare your medical insurance options carefully before making any purchasing decisions. While every individual's healthcare and budget needs are different, in our experience these are some of the most sought after health insurance benefits in Hong Kong:
International health insurance
Outpatient treatment
Pre-existing conditions cover
Alternative treatment benefits
Health check-ups
The cheapest option doesn't mean the most affordable health plan
As the age old saying goes, you get what you pay for, and this is especially true for health insurance. Plans with the cheapest premiums are often too good to be true, and will likely end up not being affordable in the long run.
Some of the common pain points frequently reported by people who have purchased cheap health insurance plans include:
Poor customer service
Low benefit limits
Restrictive provider networks
No cover outside of Hong Kong's borders
An unreasonably high number of exclusions
High out-of-pocket costs
It's worth noting here that the supposed gains of buying a cheap plan will likely be short-lived due to the longer-term losses such plans may bring.
Be wary of less established insurers
It is not uncommon for less reputable insurers to entice new clients with cheap, benefit-rich plans, and then drastically increase those premiums over the next few years to make up for their initial losses. By then, the client will no longer be paying for "affordable health insurance", and will then need to forego their plan in favor of a more affordable option. It is therefore important to buy health insurance with the long term in mind.
Plan for the long term
As people age, their likelihood of developing chronic conditions increases, so it's important to get the right plan early.
Pre-existing conditions, as mentioned above, is one of the most common health insurance exclusions. It is therefore difficult to find cover for such conditions at an affordable rate, because even if you find an insurer that is willing to cover your pre-existing condition(s), you can expect to pay a higher premium.
The key here is, therefore, to find the right health insurance plan with the long term in mind from the very beginning, and try not to switch plans often.
Top up your employer-provided health insurance plan
As an expat working in Hong Kong, you'll likely have some form of employer-provided health insurance. While some employers offer highly desirable benefits like maternity and dental cover, the majority of employees are not as fortunate to receive such benefits as part of their compensation package. In fact, employees often report the following features lacking from their employer-provided health plans:
No coverage outside of the SAR
Low benefit limits
No alternative treatment coverage
A limited network of providers covered by the plan
High co-pays/deductibles
No direct billing
No family medical insurance coverage
No comprehensive insurance benefits (e.g. no dental/maternity insurance)
No wellness benefits
If you're in the majority; in other words, if you find that your employer-provided plan is lacking or ill-fitting, topping up your current plan may be a more affordable way to ensure the best health cover as opposed to buying a brand new plan. Of course, the most affordable health insurance option for you will depend on your unique circumstances and needs, so it pays to talk to an impartial expert like Pacific Prime Hong Kong.
But what if I leave my current employer? Consider CPME health insurance
Related to the above point, what happens if you bought a top-up plan but later decide to leave your current employer? Does your employer-provided coverage become completely void? Typically speaking, once you've left your current employer, you can expect that you will no longer have access to your employer-provided plan.
If you want to keep your group health insurance cover, however, there can sometimes be options available in the form of CPME health insurance. Continuous Personal Medical Exclusions (CPME), which is offered by certain insurers (e.g. April International), is a unique underwriting process that gives you the chance to transfer your group health plan to an individual one without further medical underwriting.
A key caveat to remember here is that you must sign up for the CPME plan prior to your employer-provided cover ending, and the new plan should have benefits that are very similar to your group health plan. Please note: your eligibility for obtaining CPME cover will be assessed on a case-by-case basis, so there is no 100% guarantee that you can transfer your employer-provided policy to an individual one.
Contact Pacific Prime Hong Kong for an affordable health insurance quote
Choosing the most affordable health insurance option doesn't mean securing the cheapest plan available, as sometimes it can cost you more in out-of-pocket costs – e.g. co-pays and deductibles, out-of-network provider fees – in the event of a claim. Like our advice on picking the best individual medical insurance plan in Hong Kong, it all depends on what your healthcare needs and budget are.
Being prepared needn't cost you an arm and a leg, and asking for impartial advice from an experienced broker like Pacific Prime Hong Kong can help you choose the most affordable health plan whilst keeping your coverage high. To get an affordable health insurance quote, give us a call today.
Jessica Lindeman is a Content Strategist at Pacific Prime. She comes to work every day living and breathing the motto of "simplifying insurance", and injects her unbridled enthusiasm for health and insurance related topics into every article and piece of content she creates for Pacific Prime.

When she's not typing away on her keyboard, she's reading poetry, fueling her insatiable wanderlust, getting her coffee fix, and perpetually browsing animal Instagram accounts.
Latest posts by Jess Lindeman (see all)