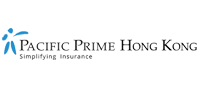 Hong Kong featured in medical insurance inflation report
Pacific Prime has officially launched their annual report on inflation in the International Private Medical Insurance (IPMI) industry in 2015. We are excited to share it here today via our blog and social media channels, and feel that it provides readers with a sound understanding of and justification for premium increases seen in the past year.
About the report
As you can guess from the name, this report focuses on inflation seen in the International Medical Insurance industry in 2015. This year's report, which is available on our website, or for as a free PDF, follows the same base format as last year's report – which is available here – and includes the same insurers, plans, countries and regions, all in an effort to help shed light on premium inflation seen in international medical insurance plans from the most popular IPMI providers.
In an effort to make the report as digestible as possible, we have broken it down into a number of sections including:
A global overview of inflation and the four key drivers that influence IPMI premiums on a global scale.

Medical insurance inflation in South East Asia – including Hong Kong, China, Thailand, Singapore, Indonesia, and the Philippines.

Medical insurance inflation in the Middle East – including Dubai.

Medical insurance inflation in the Rest of the World – including the UK, Brazil, and Kenya
Each section is presented in a visual nature, along with an explanation allowing readers to quickly learn about IPMI inflation in their region of choice.

Inflation at the global level
Globally, Medical Inflation premiums went up by 9.2% on average, a large increase from the 7.1% inflation seen in 2014. This year, we introduced a new comparison point to the report – the consumer price inflation – and were quite interested to find that, as you can see in the graph below, health insurance inflation tracks consumer price inflation but remains consistently higher by an average of 5%.   
IPMI inflation in Hong Kong
In 2015 Hong Kong saw international health insurance premiums increase from between 6.3% to 13.4%, which resulted in an average increase of 9.4%. As you can see from the chart below, IPMI inflation in Hong Kong does not actually follow the consumer price inflation seen in Hong Kong. This tells us that health insurance premium increases in Hong Kong are influenced more by global IPMI than local inflation trends.
Drivers behind inflation
When looking into inflation of any kind you will always find a wide variety of influences, but when it comes to IPMI inflation, Pacific Prime believes that the most influential is the cost of health care. According to a report published by Aon Hewitt earlier this year, the cost of health care rose in 2015 by 10.15% which parallels and directly influences health insurance inflation.
In our report, we identify four key drivers to the cost of healthcare that in turn directly impact the cost of health insurance:
New medical technology –

The medical industry is arguably one of the greatest users of technology. From new diagnostic tests, to pharmaceuticals, to machines, technology has been integrated and leveraged to increase the effectiveness of modern medicine. The major downside to this is that the vast majority of technology is not cheap and needs to be paid for via patient fees. Subsequently, this means insurers also need to increase premiums in order to be able to cover these fees.

An imbalance of healthcare resources –

The countries included in this report, and many others popular with expats, all face the same problem: There is increasing demand for medical care, yet the supply is not increasing to match this which in turn has placed increased pressure on private medical centers who respond by increasing prices. Because many with IPMI plans prefer private hospitals for care, premiums increase to cover these costs.  

Rising salaries for healthcare professionals –

Training to be a doctor takes an incredibly amount of time, effort, and most of all money. From the 13 years of post-secondary to the continual re-licensing, the investment needed is staggering. Thus, many doctors demand a higher salary than other occupations which needs to be covered in patient fees and insurance premiums that cover these fees.

Overuse of healthcare –

While not a problem in every country, in many countries in the report there have been reports of overutilization and high cost claims. This, in turn, means that insurance providers need to increase premiums in order to cover these claims and still offer plans.
In our report we provide an in-depth explanation into each of these four inflation drivers along with country-specific drivers. Click here to view the report and download it for FREE.
And, as always, if you have any questions about your premiums, please contact us today.
Latest posts by Jess Lindeman
(see all)