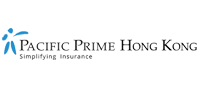 What is business interruption insurance? Here are 3 tips and practical applications
If your business was hard hit by COVID-19 like many others, you probably know what business interruption is like. Not only is your business not generating an income anymore, but you still need to keep paying the usual expenses – rent, salaries, loan repayment, and the list goes on.
The sad truth is that a pandemic is by no means the only thing that can bring your business to its knees. Plenty of other hazards can wreak havoc on a similar scale or even worse – a fire, for example, not only interrupts your business but also incurs huge restoration costs. That's where business interruption insurance comes in.
In this Pacific Prime Hong Kong article, we'll look at what business interruption insurance is, and what limitations they generally have. We'll also give 3 tips and practical applications for this particular type of insurance.
What is business interruption insurance?
Business interruption insurance is coverage that compensates for business income loss in a specified event. The event could be, for example, a fire, a natural disaster, breakdown of equipment or machinery, or a supplier failure. Business interruption insurance is not sold as a separate policy, but is either appended to a property and casualty policy or included in a comprehensive policy as a rider.
If it becomes necessary for your business to temporarily relocate, business interruption insurance will cover the costs. Even where the hazard has only directly affected another business, if your business is forced to shut down because of it (such as when the Fire Services Department orders all businesses on your floor to close temporarily after a fire on the same floor), business interruption insurance may still compensate you for that.
One important feature of business interruption insurance is that it not only covers the restoration costs and operational expenses, but it also compensates the policyholder for lost income. So you will still be able to pay your bills and mortgage after a disaster struck your business.
The fine print
So, business owners who secured business interruption insurance before the COVID-19 outbreak are the lucky ones, right? Well, not quite.
Standard business interruption insurance will not compensate if the business is closed because of a pandemic. In fact, even some all-risks insurance policies have exclusions for losses caused by bacteria or viruses.
As a general rule, insurance policies rarely fully cover events that will affect a lot of people or businesses if they affect anybody at all. Else, the cost of providing insurance can easily spiral out of control.
Tips on securing business interruption insurance and practical applications
As always, insurance policy terms vary from policy to policy and ultimately you must carefully read a proposal before signing on the dotted line. With that said, we've identified 3 common themes:
1. Every policy is different.
Not all policies are created equal, and some policies are more extensive in their coverage. For example, some plans will only compensate you for lost income and ongoing expenses due to damage to property belonging to you, whereas other plans will go further and compensate you even where the direct damage was to a customer's or supplier's premises (e.g. a fire at a supplier's factory ). Some plans cover even non-physical losses, such as losses due to cyber incidents.
2. Primary plan may limit what is covered.
Since business interruption coverage is usually provided as an add-on to your existing commercial insurance plan, they tend to only provide coverage based on what your existing plan covers. So, for example, if fire risks are not covered by your primary plan, your business interruption insurance most likely won't cover it as a result.
3. There may be a waiting period.
With some insurers, there is also a brief "waiting period" (typically of the first few days) during which time you will not be compensated for your financial loss. That's why even if you have secured business interruption insurance, it is still prudent to see that you have at least the funds on hand to run your business for a week or so.
While it is true that business owners can sue for damages for many types of financial losses covered by business interruption insurance, the time and cost of litigation make securing insurance the clear better option. Add to that the inherent uncertainty of litigation and the frequent need to prove fault on the part of others to make your case, and securing business interruption insurance becomes a no-brainer.
Naturally, if you have been compensated by your insurer, your right to sue for damages will become your insurer's right. But who wouldn't prefer to be compensated sooner rather than later after a disaster strikes, and focus their time and energy on rebuilding their business instead?
Further reading:
Get in touch with Pacific Prime Hong Kong today!
You've worked hard to get your business to be where it is today, and you don't want an accident to destroy the fruits of your hard work. But that's exactly what an accident or disaster can do to your business – send it back to square one.
A business must first survive before it can thrive. You are the true expert in running your business and that's why you're at the helm, so why not let the true experts in insurance take care of its insurance needs?
With more than 20 years of experience under our belt, Pacific Prime Hong Kong can surely apply our expertise and experience in all matters related to insurance to provide impartial advice that only a leading global insurance brokerage can provide, so that your business gets the most suitable policies that also fit your budget, all at no extra cost to you!
Get in touch with us to discuss your insurance needs, and get a FREE quote today!
Latest posts by martin.lee
(see all)