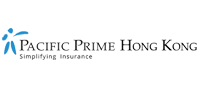 How can proper long term healthcare plans secure your future?
There are a lot of things we should be proud of as Hongkongers, from the low crime rate, vibrant culture, low tax system, to the convenient traffic and the spectacular night scenery. The miracle of morphing from a small fishing village into an international metropolis is indeed something worth shouting about.
Yet, we aren't doing as great when it comes to healthcare. Our public hospitals are always on the verge of a breakdown, with ultra-long waiting lists and constantly fully occupied beds. On the other hand, our private hospitals incur medical costs unaffordable to most individuals.
While people in the last generation might not be aware of the importance of lifetime planning, we can now take a much more proactive role in protecting our future.
In light of this, our experts at Pacific Prime Hong Kong have curated the Long Term Health Insurance Guide 2018-2019 featuring key insights and answers to some commonly asked questions on this subject including:
How does long term health insurance affect me?

Why should I buy long term health insurance as early as possible?

Why shouldn't I switch insurers frequently to save more money?

What makes a proper long term health insurance plan?
Why should you plan your future medical expenses now?
To put it in a nutshell, securing health insurance early is usually the most cost-effective and effort-saving for our clients. For detailed explanations, you can read our previous feature, which summarises five main reasons for considering healthcare policies for the long term. These are:
Cover your healthcare costs now and in the future

The right coverage will move with you wherever you go

Protect yourself from long term financial loss

Constant access to reliable, quality healthcare

Enjoy auxiliary coverage benefits
What's the problem of switching insurers frequently?
With the medical costs inflation every year, naturally the premiums go up as well. You may ask, "Why to bother to go for a long term plan, but not switching plans every year to save money?" While switching insurers frequently seems to be more economical, it poses a few serious problems. Apart from the time and monetary costs involved in searching for a cheaper plan, the biggest concern lies in the pre-existing conditions.
Pre-existing conditions refer to any health conditions you had developed before you enrolled in a healthcare plan. When you switch insurers frequently, any conditions arisen when you were with the previous insurer will be regarded as pre-existing by the new insurer. In consequence, these conditions will be automatically excluded from coverage.
How to identify the right long term health insurance?
Now that you've understood the necessity of securing a long term health policy, we can focus on ways to identify the right long term health insurance:
Don't purchase an insurance product just because it is cheap,  instead, make sure it covers what you need. With lower rates, insurers might in return have limited networks, worse service, low benefit limits and many exclusions. At the end of the day, it should be the quality (i.e., the scope of coverage, benefit limit, etc.) that is your biggest concern,
not the price.
Quality of customer service
While innumerable, customer service constitutes a big part of your consumer experience. More established insurers tend to have more resources on customer service. They can provide a faster claim process and better emergency support.
Is the insurance provider well recognized by hospitals?
When seeking inpatient treatment, insurers will have to issue a Guarantee of Payment (GoP). It serves to ensure the hospital that they will settle the bill for the policyholders. However, less established insurers may have a poor debt history, and hospitals can choose to reject their GoP.
Insurance underwriters assess the risks of the potential clients, determine the coverage, the premiums, and whether to insure them or not. Many insurance companies outsource their underwriting process. Hence, you should also consider the reputation of the underwriter to avoid potential problems further down the line, such as failing to renew your policy.
How long has the insurer been in the market?
Larger and stabler insurers are less likely to run into profit issues, incur drastic premiums increases, or even run out of business.
Number of insured members
More established insurers tend to have more members, and thus a bigger risk pool to defray the costs. Generally speaking, the larger the risk pool, the more predictable the clients' premiums are.
Globally portable plans mean that you don't have to fret about healthcare protection outside of your current country of residence. Besides, these plans grant you access to top-notch medical facilities of your choice.
Premium increases at renewal
It is imperative for you to look at the insurers' history of premium increase, so that you won't get caught off guard by erratic premium hikes during renewals. Read our International Private Medical Insurance Inflation – 2018 for further information.
How does the insurer increase premiums?
In deciding your renewal premium, some less stable insurers may take the number of claims you have made into account. Opt for more prominent, and more reputable insurers to avoid this practice.
How is the broker-insurer-customer relationship?
Insurance brokers maintain close relationships with the agents and the clients. Not only can they offer unbiased advice, but also draw upon their influence to the insurers to negotiate for the best terms for you.
Seek professional advice from Pacific Prime Hong Kong
A quality, long term health insurance policy can offer you lifetime protection. Since securing the right plan is so crucial, choosing and obtaining the proper insurance can be a rather daunting feat to those unfamiliar with the industry.
With this in mind, we highly encourage you to download a free copy of Our Guide to Obtaining Long Term Health Insurance so that you can make a more informed decision. If you have further questions in mind, you can always contact our experts at Pacific Prime Hong Kong. With over 18+ years of experience and in-depth knowledge, our team is always on hand to offer you impartial advice, get you a free quote and plan comparison!
Anthony Chan is a content writer at Pacific Prime. He's responsible for writing, translating, and editing articles, guides, infographics, leaflets, as well as other resources for Pacific Prime and Kwiksure.

When he's not working, he's usually on the hunt for great restaurants, playing badminton, and writing screenplays.