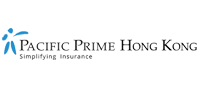 7 ways to celebrate Valentine's Day in Hong Kong in 2022
If you had an intimate dinner planned at one of the best restaurants in HK for Valentine's Day, then the latest bans could have you scrambling for alternatives. Or maybe Valentine's Day completely slipped your mind and you've just realized it's less than a week away. Whether you want to celebrate your loved one or yourself, February 14th is a special day to focus on all things amore. For those looking for 2022 Valentine's Day ideas, this Pacific Prime Hong Kong article is just in time.
Enjoy a romantic staycation
While your dreams of an international getaway may have to wait, you don't have to get on a plane to have an amazing time. Since Valentine's Day falls on a Monday this year, why not lead up to it with a weekend staycation? There are plenty of staycation options in Hong Kong – and reasons to go on them. You can find a staycation deal for all price ranges, so take your pick.
Likewise, you don't even have to leave your home to experience the luxury of staying in and lounging around. Just stock up on your favorite foods and drinks, turn on some romantic music or a feel-good movie, and you're set!
Plan a picnic
COVID-19 restrictions may have affected your romantic dinner plans but thankfully there's an equally romantic, and more economical, way to show some love. Picnics are an easy yet thoughtful way to spend time with those you love. You get the luxury of choosing the location, food, and drinks you desire. Strawberry and chocolate fondue could make it more romantic. Or if you're having a Galentine's Day with the girls, perhaps some rosé is in order.
Once you've set up your picnic, all that's left is enjoying one another's company. Just remember to show your love for mother nature too and clean up after yourself. In addition, you can also surprise your beloved with an indoor picnic to be remembered.
Go on a hike
No list of things to do in Hong Kong for Valentine's Day would be complete without mentioning a hike. It's a romantic and healthy way to get your heart pumping while taking in Hong Kong's natural beauty. Plus, you'll get a mental break from the hustle and bustle of the city and make new memories along the way. There are many routes to choose from as well, making it suitable for all fitness levels. If you're looking for a hike that is relatively easy yet beautiful, The Peak is a great option.
Camp under the stars
Another way to make the most of Hong Kong's natural scenery is to spend the night surrounded by it. A camping trip is not only guaranteed to give you new memories but watching the sun set and rise next to the person you love is incredibly romantic. All you need is some gear and you can head out to a camping spot of your choice. If you're not quite ready for the whole camping experience, dip your toes in by glamping in HK.
Get creative
There are classes for just about anything crafty and creative you can think of in Hong Kong. However, you'll have to check the availability with the current situation. The good news is that you don't have to even leave your home to have fun creating. That's right, you can host your very own art workshop in the comfort of your four walls. Just stock up on basic supplies like a canvas, paint, and brushes, and you're good to go!
With YouTube tutorials and other resources available online, you can easily learn for free or next to nothing. Or you can just let your inner artist out to play and explore.
Cook with love
They say food is the way to the heart, so one Valentine's Day idea for him/her that is bound to satisfy is a cooking class. Taught by Ms. Lani Nasayao, LS5 in Sheung Wan offers a healthy cooking class where you can learn how to achieve your health goals through food. You'll get to prepare delicious and nutritious meals like grilled chicken and soba noodle salad, shrimp pesto pasta, and vegan nachos.
Once you've completed your online booking, LS5 will get in touch so you can decide on the recipes you'd like to learn. At just HKD $180 per person, this unique experience is wallet and tastebud-friendly.
Keep it simple
If you feel like keeping it simple for Valentine's Day this year, you're not the only one. With all that's going on in the world, just spending time with loved ones or enjoying some quiet time to yourself is enough of a treat. There's no need to put pressure on yourself to do something grand if your heart isn't in it. Simple gestures such as breakfast in bed can turn into special moments worth remembering, whether made from scratch or picked up from a favorite breakfast spot.
Take care of you and your loved ones' health with Pacific Prime Hong Kong
Nothing matters more than the health of you and your loved ones, so make sure you have a comprehensive health insurance plan in place. If Valentine's Day has you thinking about having a baby one day, just remember that maternity health insurance plans in HK come with a waiting period of at least 10-12 months – and anywhere in the world for that matter.
From maternity to the best expat health insurance in HK, Pacific Prime is here to help with all things insurance. As a leading broker with over 20 years of experience and industry expert advisors, we have the knowledge and expertise to help you secure the ideal plan for your needs, and within your budget.
Contact us for impartial advice and a free quote today!