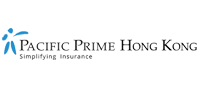 Staph and your baby in Hong Kong: Is maternity insurance enough?
Recently mothers-to-be in Hong Kong have raised the question about the possibility of new babies born locally contracting staph infections. While there is certainly a concern among the pregnant women of Hong Kong and their partners about the safety of their newborn children, this has also raised questions from Pacific Prime's maternity insurance policy holders. If your baby is sent home with an undetected illness, will a maternity insurance plan cover treatment, or does the plan end once a newborn leaves the hospital? Would a post-natal health insurance plan cover this type of disease, or would it be considered a pre-existing condition? Let's delve into the topic of insurance for your new baby with regards to the recent Staph outbreaks in Hong Kong.
Maternity insurance
To address the latter question posed above, our insurance experts have stated unequivocally that should a newborn develop an infection while in the maternity ward following birth, maternity insurance plans will provide coverage for treatment of the infection even after the infant has been discharged from the hospital as long as the mandated waiting period that is customary with all maternity insurance policies has been met. This means that illnesses obtained while in the hospital will be covered even after baby has been discharged from the facility.
Regarding the former point, timing and any potential gaps in coverage are of the utmost importance when a discrepancy between when and where a disease was contracted arises. If the hospital claims that a baby developed a disease well after it was discharged, while the parents believe otherwise, the insurance company may well be within their rights to deny any claims made on a maternity insurance policy. However, if the child's parents have already have the foresight to add their new addition to the family health insurance plan from birth, any discrepancy created by what the hospital may claim is moot, as the baby will be covered for diseases obtained before, during or after birth. In most cases, the baby will need to be enrolled on the mother's/parents' health insurance plan and a pro-rata premium must be paid for coverage to be given, as the type of infection in question is likely not to be considered a part of normal routine delivery.
Health insurance after birth
There is yet another scenario to ponder when tackling this issue. What if parents, for one reason or another, decide not to purchase maternity insurance at all, and rather opt to pay for delivery out of pocket, but add the baby to the family health insurance plan so that it has health coverage immediately upon birth?
Pacific Prime's experts have stated that in this case the child is likely to be covered. As the infection in this scenario is highly unlikely to have been developed in the womb, insurers will probably conclude that a health insurance claim made in this instance is valid, and benefits would be paid out.
Again, though, timing is crucial, and the parents need to have made it very clear to their insurer as early as possible that their intention was to insure their baby from birth. There is some lenience here, but even though they may assume that they have some time after the baby's birth to notify the insurance company about their new bundle of joy and the fact that they would like to have it added to their insurance, any uncertainty on this point could leave a gap in coverage, and therefore a chance for the insurer to deny a claim if they deem the illness to have developed within it.
The bottom line is that there is one sure way to make sure that your baby, and your pocketbook, are protected from any infections at the hospital, and that is to do 2 things. The first is to obtain maternity insurance well ahead of being pregnant. This is because waiting periods of 10 months or greater on maternity plans meaning that parents must obtain coverage well before conception to cover the costs of pre-natal care, labor and delivery. The second point is to either obtain an individual health insurance plan for your baby, or simply add them to your existing family health insurance plan. This policy will take care of any ailments that may develop after your new child is discharged from the hospital following birth.

For more information on Maternity Insurance, Individual Health Insurance or Family Health Insurance, contact the knowledgeable professionals Pacific Prime Hong Kong today. Not only can they compare plans and prices from some of the world's best insurance companies free of charge, they will also answer any questions or concerns you may have.