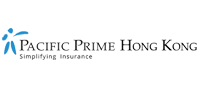 How Traditional Chinese Medicine (TCM) is used to treat COVID-19
When the COVID-19 outbreak in Hong Kong turned into the world's deadliest, Beijing sent one million packets of Traditional Chinese Medicine (TCM) combinations as part of the aid. Honeysuckle, rhubarb root, and sweet wormwood herb are some of the natural ingredients used in Chinese medicine for COVID-19. Hong Kong's government also plans to distribute kits that include Lianhua Qingwen, a TCM COVID-19 medicine, to households this month. These efforts are intended to increase the use of TCM for COVID-19 treatment in Hong Kong during the city's fifth wave.
In this Pacific Prime Hong Kong article, we look into how Traditional Chinese Medicine (TCM) can be used to treat COVID-19.
TCM and COVID-19 in Hong Kong
According to TCM practitioners, the effectiveness of TCM is comparable to antiviral pills like Pfizer's Paxlovid. Dr. Liu Qingquan, Beijing Hospital of Traditional Chinese Medicine's dean, said that TCM works against the coronavirus to change the environment in the human body first, instead of targeting the virus itself as Western medicine does. Many people rely on the traditional medicinal system that has been around for centuries to this day.
Last month, Chief Executive Carrie Lam asked the Chinese Government to dispatch TCM practitioners to Hong Kong. Consequently, seven specialists arrived in Hong Kong on March 29th, 2022, marking the fourth batch sent since the city's fifth wave. The TCM practitioners are currently working to alleviate common chronic illness symptoms affecting elderly COVID-19 patients at a temporary treatment center on Lantau Island.
Secretary for Food and Health Sophia Chan Siu-chee believes that TCM can help prevent and treat COVID-19. On her blog, Chan discussed offering free virtual consultations as well as distributing medicine for COVID-19 positive patients in home isolation. Earlier this year, China's National Administration of Traditional Chinese Medicine (NATCM) presented a report on the use of TCM in the treatment of COVID-19. The study was received by the World Health Organization's Tedros Adhanom Ghebreyesus "with delight", said the administration.
What TCMs are being used against COVID-19?
The three Traditional Chinese Medicines that are recommended for COVID-19 treatment in China include:
Lianhua Qingwen
Jinhua Qinggan
Xuebijing
Lianhua Qingwen was developed and used for severe acute respiratory syndrome (SARS) treatment in 2003. It has been found to help clear the virus, as well as remove toxins and reduce fever. In 2004, it was listed as a treatment for influenza and respiratory diseases by China's health commission. Available in capsule form, Lianhua Qingwen's ingredients include apricot kernel, forsythia powder, honeysuckle, and 10 other ingredients.
Jinhua Qinggan comes in five-gram sachets, with granules made up of Baikal skullcap root, honeysuckle, sweet wormwood herb, and nine other ingredients. You can prepare Jinhua Qinggan by dissolving the granules in boiling water. It detoxifies the body, reduces fever, dispels wind, and ventilates the lungs. In a small trial with COVID-19 patients, adding Jinhua Qinggan to standard care greatly reduced coughing, fatigue, fever, and other common symptoms in those who took it.
The third TCM used in COVID-19 treatment is Xuebijing, which comes as an injection that can be administered in the hospital. It consists of five ingredients including Chinese angelica root, safflower, and red peony root. Along with reducing fever, it can improve blood circulation, which is beneficial to COVID-19 patients from a TCM perspective. Combining Xuebijing with antibiotics can also help cure sepsis, which can even result in death if left untreated.
When should you use TCM for COVID-19?
Research from various papers suggests that Traditional Chinese Medicines can effectively treat, prevent, and help alleviate symptoms of SARS and other influenza viruses. According to experts, these medicines are better suited for COVID-19 treatment in the early stages. Likewise, the three TCMs previously mentioned are more suitable for patients experiencing mild symptoms as they largely clear cold and heat inside the body.
Suitable for treating mild COVID-19 cases, Lianhua Qingwen and Jinhua Qinggan can be purchased in pharmacies throughout the SAR without prescription. As an injectable, Xuebijing is recommended for more severe cases and is only available by prescription in some hospitals. The aforementioned TCMs have minimal side effects when taken according to directions – with diarrhea being the most common between Lianhua Qingwen and Jinhua Qinggan.
Lianhua Qingwen's capsules and Jinhua Qinggan's granules should not be taken for more than two weeks as they can have adverse effects in the long term. More importantly, TMC should be taken according to a person's health condition. It's always advisable to consult a qualified medical practitioner before taking new medications, whether for COVID-19 treatment or otherwise.
Get your health needs met with Pacific Prime Hong Kong
Whether you rely on Western medicine or traditional medicinal systems like TCM, knowing that you can access quality care whenever you need it is great for peace of mind – not to mention your wallet. By securing expat health insurance in Hong Kong, you don't have to worry about paying hefty hospital fees out of pocket. Similarly, family health insurance ensures that your loved ones get the level of care they deserve.
With over two decades of industry experience, Pacific Prime Hong Kong has the knowledge and expertise to ensure you get the right plan for your needs, and within your budget. On top of that, our impartial insurance advisors and value-added services make working with a reputable insurance broker the best way to go.
Contact us for a free consultation or plan comparison today.