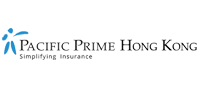 Hospital insurance: What is it, what does it cover, and why do we need it?
Hong Kong is famed for its world class healthcare system, which has of late gained further recognition from their number one ranking in Bloomberg's 2016 health-care efficiency index.
When seeking healthcare you will find that both public and private hospitals in Hong Kong are modernly equipped and provide a high quality of service. That being said, the increasingly over-utilized public system has meant that more and more people are seeking the latter option for shorter waiting times, and other coveted perks such as upscale amenities that often make their healthcare experience significantly more comfortable. 
Those opting for the private hospital route in the city-state have a total of 11 private hospitals to choose from. While the perks offered in private facilities are indeed appealing to many, the bank breakingly expensive price tag attached to their services may not be so attractive. For this reason, many expats and locals alike in Hong Kong are securing hospital insurance to protect themselves from the high cost of private healthcare.
What exactly is hospital insurance, and what does it cover?
Hospital insurance, otherwise known as hospitalization insurance, is a type of medical policy that covers all or part of the policyholder's hospital expenses.
Every insurance plan is different, and coverage benefits vary. Therefore it's important that you study your policy to ensure that you know what you are covered for, what the coverage limits are, and that you are aware of all caveats and plan exclusions.
Generally speaking, hospital insurance plans will cover the following hospital expenses, up to the plan's coverage limit:
Surgery charges

Ambulance

Room and board fees

Operating theatre fees

Surgical appliances

Anaesthesist charges

Medicines provided throughout the hospitalization period

Lab tests, X-rays, MRI, etc.

Intensive care room
Please note that hospital insurance plans typically do not cover the following:
Treatments that are not deemed "medically necessary", such as elective cosmetic surgery

Dental services

Infertility treatment

Optical treatment
If you're on the look-out for a more comprehensive level of coverage, you may also want to consider health insurance plans that further include cover for outpatient costs (e.g. visits to the GP), or full coverage plans that include add-on benefits such as dental, maternity, and/or optical cover.
Why do we need hospital insurance?
First and foremost, having hospital insurance will help you offset the high cost of private healthcare in Hong Kong. The cost of treatment can be about the same as what's charged in the US, which is widely known to be the most expensive country for healthcare in the world. For example, an overnight stay at a private room can set you back by HKD 6,600, excluding other charges such as doctor's and nurse's fees, meals, etc.  
In most countries, hospitalization expenses also tend to be significantly costlier than other forms of medical treatment (e.g. clinic and preventative care services). This is further indicated in Aon's Global Medical Trend Rates report, which revealed that on a global scale, the most important element of medical plan cost is hospitalization treatment.
Further, with the increased incidence of "silent", asymptomatic diseases in Hong Kong (e.g. high blood pressure), more and more people are developing medical conditions that go on without showing any symptoms until later stages, at which point the patient will most likely require urgent and unexpected emergency medical care.
Of course, there's also the probability of unforeseen accidents and injuries that could occur anywhere, even at home. For those without hospital insurance, these unforeseen costs can be financially devastating.
What will I need to consider when shopping around for hospital insurance?
When shopping around for hospital insurance, there are a few key factors that you will likely need to consider, some of which include the following.
Is your plan globally portable?
Do you require a local plan or an international plan? If you're a globally mobile expat, you may find that an international health plan offers a lot more freedom than local plans, especially when considering that its coverage benefits can be enjoyed virtually in any hospital, anywhere in the world. However, if you're spending most of your time in Hong Kong and rarely travel overseas, you may be better off with a local plan, and opt for securing travel insurance/ short-term insurance instead for protection from medical emergencies when going abroad.
Does the plan cover pre-existing conditions?
To avoid paying out on claims for medical conditions that have occurred before a policyholder secures their health insurance, many plans out there will exclude cover for pre-existing conditions. However, some insurance companies do offer options for people looking to cover their pre-existing condition. To learn more about whether a certain plan covers your pre-existing condition(s), contact one of our insurance expats at Pacific Prime today.
If you're on the lookout for the ideal hospital insurance plan that addresses you and your family's specific healthcare needs, be sure to contact our insurance experts, who are on hand to provide you with impartial advice, as well as free quote and plan comparisons from Hong Kong's top insurance companies.
Jessica Lindeman is a Content Strategist at Pacific Prime. She comes to work every day living and breathing the motto of "simplifying insurance", and injects her unbridled enthusiasm for health and insurance related topics into every article and piece of content she creates for Pacific Prime.

When she's not typing away on her keyboard, she's reading poetry, fueling her insatiable wanderlust, getting her coffee fix, and perpetually browsing animal Instagram accounts.
Latest posts by Jess Lindeman (see all)