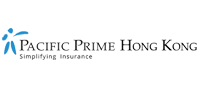 New international and private school insurance infographic released!
Pacific Prime Hong Kong is delighted to announce the launch of its latest infographic on international and private school insurance, a welcome addition to its collection of useful guides and reports. While our recently released school insurance guide provides comprehensive and in-depth information on the subject, this infographic presents the material via easy-to-digest and enticing visuals. Introducing the essential and recommended insurance policies, as well as the steps in securing school insurance through a broker, this is a handy tool for school managers when seeking insurance protection against a wide spectrum of potential risks and losses.
What's at stake at schools in Hong Kong?
The educational institutions in Hong Kong are as vulnerable as their counterparts in other parts of the world. As you may well know, schools are held accountable to different parties including staff, students, parents, and sponsoring bodies. The potential risks and losses range from property damage, personal liabilities, to employer's compensation and cyber attacks.
A minor mishap, such as losing certain instructional equipment, may already suffice to drag down the healthiest of balance sheets, let alone more serious incidents such as kidnapping during school trips or legal lawsuits against teachers for sexual harassment.
That's why our team of experts have curated our recently released school insurance guide to address the insurance plans school administrators should consider securing.
What's inside our School Insurance Guide 2018 – 2019?
Pacific Prime's school insurance guide leverages our extensive experience and close working relationships with insurers to offer an informative overview of the essential and recommended insurance solutions for private and international schools. The guide also provides detailed answers to the following commonly asked questions:
What's school insurance?

How do you identify your school's most pressing insurance needs?

What benefits do different school insurance plans offer?

What's the easiest way to compare prices among different insurers?
Apart from providing advice on which benefits you should include in your school insurance policy, our guide also takes on a pragmatic approach and details the key steps in securing school insurance through a broker. School managers can make good use of this guide to self-assess and identify the potential risks and understand their available options.
Concise infographics to answer your questions
While our school insurance guide is perfect for those with time on hand to digest the full version of our 19-page booklet, our infographic serves as a concise, attractive visual guidance for those seeking information at a glance.
With the goal of simplifying insurance, we have designed this infographic in order to aid the HR and managers of different schools to structure their own insurance solutions in an effective manner. Moreover, the four-step guidance to securing school insurance via a broker showcases the necessary procedure in a clear and systematic way, so that you can have a better grasp of the bigger picture.
Professional advice on structuring your school insurance
While our infographic and school insurance guide are indeed valuable resources, there is no one-size-fits-all approach when it comes to selecting school insurance, as factors such as budget requirements will inevitably influence your insurance decision. It will take years of professional experience and exhaustive understanding of different insurance products to cherry pick the most ideal insurance solution(s).
Luckily, as an established insurance broker, free consultation services are something we can offer at Pacific Prime Hong Kong. With over 18 years of experience and nine offices across the globe, and armed with a strong portfolio of international and private schools, our team of specialists endeavors to guide our potential and existing clients through their insurance journey, from identifying, selecting, maintaining, all the way to claiming and reviewing your insurance policy. Contact us today for unbiased advice, an obligation-free quote, and a price comparison!
Anthony Chan is a content writer at Pacific Prime. He's responsible for writing, translating, and editing articles, guides, infographics, leaflets, as well as other resources for Pacific Prime and Kwiksure.

When he's not working, he's usually on the hunt for great restaurants, playing badminton, and writing screenplays.