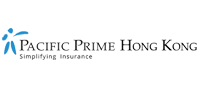 Finding the right self employed insurance solution in Hong Kong
The freedom of being your own boss and controlling your own career destiny is a powerful thing. Being a business owner or sole trader can be an exciting but largely unknown experience – particularly where your previous experience is likely solely as an employee. One of the biggest things all people should consider when striking out for themselves is: what self employed insurance solution will I need?
Read more about how to structure the right insurance solution for your new journey as a self employed operator, or even as a contractor in Hong Kong.
Key insurance considerations for the self employed
As an employee, you may have had access to an employee benefits package that included things like health insurance and wellness options. The risk of making the company you worked for liable for any compensation or damages was also likely handled behind the scenes by your employer. Employees, for the most part, have very little to worry about organizing for themselves when it comes to insurance and risk mitigation.
The self employed, however, don't have this luxury. When you opt to take on all the risk for all of the reward, you're also putting yourself in the driver's seat of managing that risk. While you will not be required to meet the Minimum Wage Ordinance, Employees' Compensation, or Mandatory Provident Fund scheme requirements in Hong Kong (unless you hire employees), you'll still have a host of other business related insurance matters to be mindful of.
One important thing to understand is where your employment relationship is that of a "contractor". Under Hong Kong law, there is no hard and fast rule when it comes to determining the difference between a self employed person and a contractor. What you should know is that contractors, unlike actual employees, are also generally exempt from Employment Ordinance protections and benefits, as well as denied access to the employee benefits of most businesses.
Types of self employed business solutions
Here is a brief rundown of the types of insurance coverage options you might want to consider if you're starting a new life as a self employed business person or a contractor:
Health insurance
Securing medical coverage as a self employed person means purchasing an individual health plan. Unfortunately, group and corporate health insurance plans are only available to businesses with a set minimum number of employees (usually more than 5-10). The downside to this is that some of the more attractive features of group plans, such as the ability to disregard your medical history, are also not on offer under an individual plan.
That's not to say that you can't include pre-existing conditions on your medical plan as a self employed person. It does mean, however, that you'll likely need to pay an extra fee, or rider, in order to include it, if the insurer allows it. There are a range of flexible individual health insurance options available those who are self employed and contractors that can be structured to match the risks you might face in your day-to-day job.
Business or contractors' liability insurance
As your own boss, it means that you are solely responsible for any incidents that happen as a result of your actions in carrying out your work. This might be physical harm in the event that you work as an engineer and your actions cause injury or death of a fellow worker on-site. The alternative might be your company performs work that causes some breach of privacy or copyright to a third party, then you find yourself liable for damages after a legal case.
Liability insurance ensures that you and your business can continue following a case of liability being held against you. Depending on the coverage you secure, it can pay for the cost of mounting a legal defence to charges brought against you to sometimes covering the costs of making reparations to a third party. Your premium will largely depend on the industry you're in, and the level of risk involved.
Renter's insurance
It doesn't matter whether you work from home or a leased office; if you don't have renter's insurance, you could be leaving yourself vulnerable to losing all of your assets when disaster strikes. Like having house and contents insurance, renter's coverage protects your property and assets (like computers or furniture) in the event that they're either damaged or stolen whilst on site.
Such coverage can kick in in the event of a fire or even flooding from burst water tanks in your building. In Hong Kong, you can also secure coverage that will provide support in the event that your office and its contents are damaged due to an extreme weather event, such as a typhoon. Renter's insurance is also normally a requirement for leasing office space as a sole trader.
Vehicle insurance
Where your trade involves the use of a vehicle to undertake its business, getting motor coverage is an absolutely necessary self employed insurance solution. Holding adequate car insurance is a legal requirement in Hong Kong but it's worth remembering that using a private vehicle for commercial purposes will void the coverage of a private car policy (and vice versa).
Commercial car insurance is then a requirement for any self employed business person or contractor who will need a vehicle to do their work. There are a wide range of motor insurance companies in Hong Kong and many plans can come with different levels of coverage to suit your business needs.
Life insurance
If your reasons for going into business for yourself is part of an opportunity to do more for your family and other dependents, then considering life coverage as part of your self employed insurance solution would be a good idea. Life insurance can provide financial security for your loved ones in the event that something fatal should happen to you or you're significantly maimed or injured and cannot continue to work.
Securing the best self employed insurance solution in Hong Kong
Venturing out into the world of sole responsibility doesn't need to be a daunting task. You could spend days or weeks researching what the right self employed insurance solutions might be for your needs, or you can get instant help. Pacific Prime Hong Kong is Asia's leading intermediary and insurance broker, with nearly 20 years experience of connecting people and businesses with the insurance products that best meet their needs.
For a free quote or a quick chat about how Pacific Prime Hong Kong can support your self employed or contract experience, contact the team today.