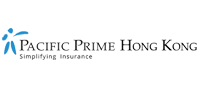 What you need to know about business interruption insurance in HK
According to an article by Eames Consulting in 2017, research from QBE insurance indicated that 26% of businesses in Hong Kong suffered lost income due to a business interruption. And if you thought that things were better by now, think again. The uncertain economic situation, global supply chain disruption, rising inflation, and other macro factors continue to impact businesses in Hong Kong and their bottom line.
With this in mind, securing the right business interruption insurance is crucial for sufficient protection against various potential corporate perils. But, what exactly is business interruption insurance? Pacific Prime Hong Kong's article has the answer to this question and more!
Business interruption risks in Hong Kong
According to the Allianz Risk Barometer 2022, business interruption ranks as the second most concerning risk, after cyber risk, and results in a loss of income that could impair a company's revenue stream and thus a shortfall in covering the ongoing costs of doing business.
What are the causes of business interruption?
Causes of business interruption include anything from fire and natural disasters to incidents like cybercrime, supplier failure, global supply chain interruption, and global pandemics.
Prevention against revenue loss with business interruption insurance
Despite all the risks that exist out there, what's rather alarming is that many businesses in Hong Kong are taking action in finding business interruption insurance only after they have experienced a disruption.
By waiting until after a disruptive event has occurred, many businesses are missing out on the compensation they could have received for the initial event, among other inconveniences. As such, having the right business interruption policy in place will ensure that your business is truly protected from various unexpected disasters that could potentially occur.
What exactly is business interruption insurance?
Business interruption insurance is typically available as an additional benefit to your business insurance plan, and covers lost income and ongoing costs (e.g. your bills and obligations to your employees). It may also cover the extra expenses to mitigate losses caused by external factors – factors not under your control – such as interruptions caused by natural disasters, fire, machinery breakdown, supplier failure, etc.
When a business interruption incident occurs, this type of insurance provides a range of benefits, from coverage for the cost of repairing your property to compensation for lost revenue due to the disruption, thus ensuring that you can stay in business and get back on your feet sooner.
How to calculate business income for business interruption insurance
In brief, to calculate business income, follow these steps:
Calculate your total revenue from business activities.
Subtract your business's expenses (including operating costs) from your total revenue, which reveals your business's earnings before tax.
Deduct taxes from this amount to find your business's net income. Your net income is equivalent to your business income.
Note: An insurance specialist at Pacific Prime Hong Kong can help you calculate the level of coverage needed and indicate the estimated cost of a business interruption insurance plan for your organization. To begin, get an insurance review here.
3 things to be aware of before you buy business interruption insurance
It's important to note here that each policy will be unique to every business, and there are also several things that you will need to be aware of, including:
1. Knowing the different coverage options available
Some business interruption insurance plans will cover more than others, so you must know precisely what's covered. For instance, some plans will only cover the loss of income and ongoing costs due to property damage.
At the same time, other plans will also cover the damages to the premises of a customer or a supplier (e.g. a fire at a supplier's factory). Some plans may also cover non-physical damages, e.g., losses incurred due to cyber incidents.
2. Knowing exactly what interruptions are covered
As this policy is often sold as an add-on to your existing business insurance plan, they will tend to only provide coverage based on what your existing plan covers. For instance, if you have not opted for fire damage cover in your primary plan, your business interruption insurance will likely not cover it.
3. Knowing how claims are paid
One thing to be aware of here is that some insurers may not include the first few days immediately after a disaster/incident in the payout consideration, so it's a good idea to ensure that you have funds on hand that can cover up to a week's worth of operating costs.
Contact Pacific Prime Hong Kong today
As every insurance plan is different, finding the perfect business interruption solution for your needs can be very daunting and time-consuming. To ensure that you secure the best protection for your company, contact Pacific Prime Hong Kong today. For further information on our corporate insurance solutions, please also visit our new dedicated corporate site or Property & Casualty insurance page.