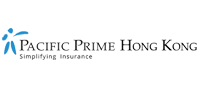 What you need to know about business interruption insurance in HK
According to an article by the Asia Insurance Review, many SMEs and large corporations in Hong Kong seek business interruption insurance only after a disruption has occurred. This is despite the fact that unforeseen events can happen to businesses of all sizes, type, or industry, causing significant losses that can send even the most profitable business into financial jeopardy. With this in mind, it's therefore crucial to secure the right business interruption insurance for sufficient protection against a wide variety of potential corporate perils. But, what exactly is business interruption insurance? Read on to find out.
Business interruption risks in Hong Kong
According to the Allianz Risk Barometer, business interruption is the top risk for businesses worldwide, and "entails a loss of income that could impair a company's revenue stream and thus a shortfall in covering the ongoing costs of doing business". Causes of business interruption include anything from fire and natural disasters, to incidents like cyber crime, supplier failure, and supply chain interruption. The impact of these business interruption risks can be financially devastating, e.g. a recent string of 20 cyberattacks against Hong Kong stockbrokers resulted in over HKD 110 million in losses.
Businesses in Hong Kong are no stranger to business interruption incidents. For instance, research from QBE found that over a quarter (26%) of businesses in HK have suffered a loss of income due to business interruption in the past year. It was further found that the most frequently encountered risks in the region include equipment breakdown (23%), legal and compliance issues (21%); and staff injuries while at the workplace (20%).
Despite all the risks that exist out there, what's rather alarming is that many businesses in Hong Kong are taking action in finding business interruption insurance only after they have experienced a disruption. For example, of businesses experiencing customer fraud via the internet, 65% took action afterwards. By waiting until after a disruptive event has occurred, many businesses are missing out on the compensation that they could have received for the initial event, among other inconveniences. As such, having the right business interruption policy in place will ensure that your business is truly protected from the wide variety of unexpected disasters that could potentially occur.
What exactly is business interruption insurance?
Business interruption insurance is typically available as an additional coverage benefit to your business insurance plan, and will tend to cover lost income, ongoing costs (e.g. your bills and obligations to your employees), and sometimes also required extra expenses to mitigate losses caused by external factors – factors not under your control – such as interruptions caused by natural disasters, fire, machinery breakdown, supplier failure, etc. When a business interruption incident occurs, this type of insurance provides a range of benefits, from coverage for the cost of repairing your property to compensation for lost revenue due to disruption, thus ensuring that you can stay in business and get back on your feet sooner.
3 things to be aware of before you buy business interruption insurance
It's important to note here that each policy will be unique to every business, and there are also a number of things that you will need to be aware of, including:
1. Know the different coverage options available
Some business interruption insurance plans will cover more than others, so it's important that you are aware of exactly what's covered. For instance, some plans will only cover the loss of income and ongoing costs as a result of damages to their own property, while other plans will also cover the costs of damages to the premises of a customer or a supplier (e.g. a fire at a supplier's factory). Some plans may also cover non-physical damages, e.g. losses incurred from a cyber incident.
2. Know exactly what interruptions are covered
As this policy is in most cases sold as an add-on to your existing business insurance plan, they will tend to only provide coverage based on what your existing plan covers. For instance, if you have not opted for fire damage cover in your main plan, it is likely that your business interruption insurance won't cover it either.
3. Know how claims are paid
One thing to be aware of here is that some insurers may not include the first few days immediately after a disaster/ incident in the payout consideration, so it's a good idea to ensure that you have funds on hand that can cover up to a week's worth of operating costs.
Contact Pacific Prime Hong Kong today
As every insurance plan is different, it can be very daunting and time consuming to find the perfect business interruption solution for your needs. To ensure that you're securing the best protection for your company, be sure to contact Pacific Prime Hong Kong today. With over 17 years' experience serving corporate clients, we are standing by to provide you with answers, find out about your specific requirements, and provide you with plan comparisons and quotes from the world's best insurers. For further information on the corporate insurance solutions that we offer, please also feel free to visit our new dedicated corporate site here.
Jessica Lindeman is a Content Strategist at Pacific Prime. She comes to work every day living and breathing the motto of "simplifying insurance", and injects her unbridled enthusiasm for health and insurance related topics into every article and piece of content she creates for Pacific Prime.

When she's not typing away on her keyboard, she's reading poetry, fueling her insatiable wanderlust, getting her coffee fix, and perpetually browsing animal Instagram accounts.
Latest posts by Jess Lindeman (see all)