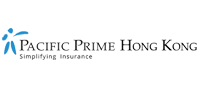 How to attract and retain employees in Hong Kong with the right initiatives
As the Hong Kong exodus continues, more employers in Hong Kong are voicing their concerns over droves of employees leaving the SAR. They believe that the city-state's strict COVID-19 measures are part of the problem, as employees are subject to mandatory testing, considerable social distancing measures, and lengthy quarantine periods. Unlike other economies around the world, Hong Kong's zero COVID policy has hindered its residents from living a new normal life with COVID-19 endemic.
While there isn't a clear answer as to why employees are quitting their jobs in HK, one thing that is certain is that employers want to do all they can to stop their employees from resigning. In this Pacific Prime Hong Kong article, we discuss how to attract and retain employees in Hong Kong during the great resignation in 2022.
1. Extra leave
When wondering how to keep your employees happy, extra time off quickly comes to mind. Whether paid or unpaid, additional leave is something employees can appreciate now more than ever. Traveling these days can involve a lot of time inside quarantine facilities and other setbacks that make for longer trips.
Not to mention, many employees may have had to delay their travel plans for quite some time. More flexibility with leave (such as using allocated leave from the year before or next year) could allow them to get on with their travel plans. This is especially important for employees who are unable to take their work elsewhere.
Extra leave can work as a win-win for all with the right scheme. For example, employees could be given an additional week of leave in exchange for agreeing to a full year of service.
It's also important to carefully consider policies when it comes to staff under certain conditions (e.g. those who are required to do home quarantine or are under mandatory lockdowns). Policies that allow employees to work from home without pay deduction or to take sick leave without it affecting their salary could be worth adopting.
2. Work from home arrangements
If employers see their workforce spending a significant amount of time working from home or other places, implementing a flexible working policy makes sense. The policy should cover various scenarios, such as working from home in HK or working from abroad, as well as clearly defined expectations and rules. IT measures, confidentiality, and requesting/reporting on working arrangements are some things to keep in mind.
It's also imperative for employers to consider the tax implications involved with employees working from abroad. Both parties could be subject to additional tax if an employee works from another country for a certain period. By monitoring holiday requests that involve working remotely, employers can offer employees the right guidance according to where they're going and for how long.
3. IT infrastructure
IT security measures aren't just important for working from home but in any public place. Even if employees are working from their quarantine hotel, they should still be able to do so safely and securely. A standard recommendation is for employees to avoid using public WiFi and connect to the internet through a mobile hotspot device instead.
Multi-Factor Authentication (MFA) and other protections should be in place for company email and file systems, as well as the intranet. As more employees are working away from the office, cyberattacks are also becoming more common in Hong Kong. Investing in cyber security, such as cyber insurance and cyber training, is worthwhile for many businesses.
4. Financial contributions
Whether an employee wants to visit family overseas or is entering Hong Kong, they will certainly appreciate employers who can offer financial contributions. For instance, employers can help with hotel quarantine costs (as it's mandatory for those entering HK). Likewise, they can pay for the time employees spend in quarantine. This should make it easier for employees to travel in and out of the SAR, thereby increasing their commitment to their Hong Kong employer.
Take Goldman Sachs for example, which is rolling out a reimbursement plan to help compensate for hotel quarantine-related costs in Hong Kong. Similarly, Morgan Stanley and JP Morgan will offer around USD $5,000 to cover Hong Kong's mandatory hotel stays when employees return from personal travel.
5. Insurance
As work arrangements change, so will insurance policies. These days, employers have numerous insurance options to choose from to cater to their flexible workforce. Employees who work from home and work abroad will naturally have different needs. For example, those working abroad could benefit from insurance products that protect them from travel-related uncertainties. On the other hand, those working from home could do with mental health support and protection against ergonomic injuries.
However, the broad range of insurance plans available can make it incredibly difficult to choose the right one for your company. Your best bet is to work with a reputable insurance broker like Pacific Prime Hong Kong. If you already have insurance, our insurance experts can go over your existing coverage and evaluate whether it's still a good fit for your workforce.
Get in touch with Pacific Prime Hong Kong
We hope that the tips have given insight into how to retain your employees, as well as attract top talent. Instead of spending time thinking about what to say when an employee resigns, consider what changes you can make today to keep your workforce happy. Whether it's offering extra leave or reassessing your insurance, it helps to have experts by your side.
As a leading insurance broker and employee benefits specialist, Pacific Prime Hong Kong has over two decades of industry experience helping corporates of all sizes with their offerings. Get in touch with our team for impartial insurance advice, employee benefits solutions, and more today!
Want to keep learning? Read our "What are the most common types of employee benefits in Hong Kong?" article next.