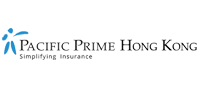 7 employee reward and recognition ideas in Hong Kong
Vaccine incentives for employees (and non-employees) are big in Hong Kong. Just take a look at Cathay Pacific's policy. As a thank you to all their Hong Kong-based ground employees who get fully vaccinated, the airline will be providing two days of vaccination leave. All Hong Kong-based employees will also be eligible to win Asia Miles and an array of other goodies, including free Air Travel Bubble flights and staycations. This is just one of many examples. But why should employers end there?
In addition to showing your employees that you care about them, it's also important to show that you recognize their achievements and value their contributions via employee rewards and recognition. It's a no-brainer, really. Employees who are acknowledged for their good work feel happy, which makes them more engaged and motivates them to do better, as well as inspires them to set (and meet) big goals – all to the advantage of the employer, who will see productivity rate soar and business outcomes increase.
Short for employee reward and recognition ideas in the SAR? This Pacific Prime Hong Kong article comes to your rescue.
A word about employee reward and recognition
Before we get into the meat of this article, it's a good idea to start with clear definitions. Put simply, reward and recognition is a system where people are acknowledged for their performance in intrinsic or extrinsic ways. It is present in a work environment where there is appropriate acknowledgment and appreciation of employees' efforts. This includes financial compensation, as well as employee or team celebrations, and/or milestones reached.
Although reward and recognition are two sides of the same coin, and often work in tandem with each other, there are slight nuances between the two. As a general rule of thumb, rewards are mostly tangible, are simply consumed, have economic value, and are expected. On the other hand, recognitions are mostly intangible, are experienced, have emotional value, and are a surprise.
7 top employee reward and recognition ideas
So, let's get straight into how to reward your employees with these top employee recognition ideas. Looking specifically for virtual employee recognition ideas? Some of the ideas below are suited/can be adapted to a virtual setting.
1. Say 'thank you'.
Saying thank you is so obvious that it can be overlooked. Even though employees are being paid for the work they do, hearing their managers say thank you for completing a task can go a long way in making them feel appreciated. And the best part? It costs absolutely nothing. For bigger accomplishments, you can also take this up a notch with a handwritten card. Throw in a gift card or small tokens of gesture like chocolates or other goodies.
Publicly say 'thank you'.
Looking for something even more impactful? You can have an employee 'wall of fame' in the office to publicly show your employees you appreciate their work. Likewise, head to social media platforms like LinkedIn for social recognition and write short recommendations. At the end-of-year Christmas party, you can also do something more fun and creative such as host an awards ceremony or create a short film to recognize your employees!
2. Birthdays and anniversaries are other great places to start.
Birthdays and anniversaries (be it personal or work anniversaries) are special days for employees. Make it a big deal to show them you appreciate them. Instead of just sending a generic birthday email or message to your employees, why not bring out a cake and sing happy birthday! You can even give employees personalized gifts such as a spa day or a bottle of champagne, and/or company merchandise.
3. Bring people together with food: Think monthly team lunches.
If you always interact with employees in a formal, office environment, why not switch things up once in a while? Take your team out for lunch every month, where everyone can bond in a casual setting. What's more, you can even have some of your meetings during these team lunches. A good meal (and a change of scenery) brings out the best moods, makes people feel comfortable, and can enhance communication as well.
4. Edge up the competition and gamify your rewards program.
Fierce competition makes for a toxic work environment. But there's nothing wrong with a little healthy competition. In fact, why not turn it into a fun game where employees earn points and badges for a job well done, which they can use to redeem for prizes? When it comes to what you can offer, the sky really is the limit. Of course, you can include gift vouchers and experience gifts, but one unique idea includes premium parking spots (the kind that's usually reserved for C-level employees).
5. Time: the most valuable gift of all.
Many employees are bogged down by the standard, 9 to 5 workday and are stuck in the rat race. As such, the most valuable gift that you can give them is time. So if they finish work early and/or it's not a particularly busy time for the company, let them go home early! Who wouldn't like some extra time to spend with their loved ones or just unwind or relax? What's more, you can also give them the gift of flexible timing or designated work-from-home days.
Note: Did you know that flexible working arrangements are growing in popularity amidst the COVID-19 pandemic? Therefore, it makes for one of the best employee recognition ideas during COVID.
6. Invest in your employees and give them a voice.
Ambitious employees might be eager to gain skills and knowledge. You can invest in them by sponsoring enrollment in online/offline courses or allowing a short sabbatical for them to gain new skills. What's more, recognize their potential and give them a chance to shine. This may be giving them more responsibility at work and the space to make decisions, which is also a great way to test the waters before offering any promotions and/or pay raises.
7. Foster health and wellbeing in the workplace.
The COVID-19 pandemic made health and wellbeing a priority for many employees. As such, health and wellbeing benefits remain a top employee benefit, as found in our Global Employee Benefits Trends Report 2020. You can give employees health insurance or other wellness-related benefits like employee assistance programs (EAPs), free gym membership, healthy eating programs, and more.
Note: There are a number of advantages to offering health and wellbeing benefits, including improving employees' health, lowering absenteeism and presenteeism, and increasing productivity levels. Here's how to measure the ROI for health and wellbeing benefits:
Get in touch with Pacific Prime Hong Kong today!
Whether or not you currently have an employee reward and recognition program, you're more than welcome to get in touch with Pacific Prime Hong Kong. As a leading corporate health insurance and employee benefits broker in Hong Kong, we help companies of all sizes and industries design, implement, manage, and refine their corporate health insurance plans and employee benefits solutions. Arrange a free, personalized consultation with a member of our corporate team today!
Latest posts by Suphanida Thakral
(see all)