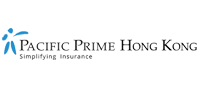 H7N9 bird flu: Is Hong Kong at risk of an avian influenza outbreak?
Earlier this month, a 79-year-old man from Hong Kong was admitted to the hospital after being infected with H7N9 bird flu. The patient developed a high fever and cough on March 3, 2017, and later tested positive for the H7N9 strain of bird flu. This was the fifth confirmed case of imported bird flu this winter, two of which resulted in a fatality.
Investigations conducted by the Hong Kong Government's Centre for Health Protection found that the patient had traveled to Fuzhou in February, where he visited a wet market and likely came into close contact with infected poultry.
The reported number of human avian flu incidents in mainland China soared considerably this winter, where more than 480 infections have been confirmed since October, far surpassing the average number of cases of around 200 reported between 2013 to 2016. What's equally alarming about this H7N9 strain of bird flu is that it has a high mortality rate of 41%.
Where did the H7N9 virus come from?
Bird flu has actually been around for quite a while now. The virus originated from wild birds, who then introduced it to domestic poultry (e.g. chicken) likely when they were mixed into herds after being caught. It can also spur sporadic human infections, especially among those who are often in close contact with poultry or their droppings, e.g. people who work in wet markets.
Most bird flu viruses do not cause mortality in poultry, as they are what scientists call a "low path virus". Infected poultry with the low path version of the virus show few or minor symptoms, e.g. ruffled feathers or a drop in egg production, and in some cases have no symptoms whatsoever.
What's worrying, however, is that the virus can evolve and become a high path virus, in which the virus becomes a lot more contagious and leads to high mortality. Wet markets with large, concentrated amounts of live poultry in cramped conditions (e.g. crowded into cages) make it the ideal environment for the bird flu virus to mutate and even transmit to humans.
The first outbreak of the H7N9 strain of bird flu occurred in 2013, claiming at least 492 lives to date. Most human H7N9 cases have been confined in the Pearl and Yangtze River delta areas, although infections imported from China have also been reported in Taiwan, Canada, Macau, Malaysia, and Hong Kong.
The avian flu outbreak has also been reported to have spread to Beijing and Sichuan. The aggressive nature of this flu season's H7N9 outbreak has spurred authorities in central and southern China to shut down its live poultry markets.
What are the symptoms of H7N9 bird flu?
When the H7N9 virus infects humans, there will usually be an incubation period of about 7 to 10 days. During earlier stages of the infection, people will tend to exhibit flu-like symptoms, such as fever, cough, wheezing, sore throat, and muscle ache.
It's highly advised that if you're experiencing flu-like symptoms after having traveled in affected areas, you should see a doctor straight away, especially if the symptoms worsen to high fever or shortness of breath.
The most virulent forms of avian influenza can result in more serious, sometimes even life-threatening symptoms. These include severe respiratory illness (e.g. pneumonia in both lungs), respiratory failure, multi-organ failure, blood infection, and muscle breakdown.
How do we protect ourselves from avian influenza?
First and foremost, having a comprehensive private health insurance plan will help protect you from the cost of getting the medical treatment required in the event that you and/or your family get infected with bird flu. Private hospitals in Hong Kong indeed offer a very high standard of healthcare, but they are also famed for charging bank-breakingly expensive medical fees. For example, an overnight stay in one of Hong Kong's 11 private hospitals can set you back for as much as HKD 6,600!
Secondly, as people mainly catch bird flu from close contact with infected poultry, you should also avoid coming into contact with poultry and/or their droppings and stay away from high-risk places (e.g. wet markets) when traveling outside of Hong Kong. Further preventative measures include maintaining good hygiene standards and making sure that your poultry and egg products are cooked thoroughly before you eat them. For further information, you can refer to the Centre for Health Protection's fact sheet on the prevention of avian influenza below:
Source: Department of Health – Centre for Health Protection
Are certain groups of people at a higher risk of contracting bird flu?
Besides those that are often in close contact with poultry, those that are more susceptible to contracting avian flu include the elderly, young children, and people who suffer from chronic conditions that have a higher likelihood of developing complications such as pneumonia, bronchitis, and other forms of chest infection.
Are there any vaccines available to prevent H7N9 bird flu?
As of the time of writing this article, there are no vaccines available to prevent H7N9 bird flu in humans (as it's still a relatively new virus), although a number of pharmaceutical companies and government initiatives around the world are working on developing vaccines.
Hong Kong has been placed at the forefront of avian flu research, especially after a team of researchers at the University of Hong Kong recently identified the gene mutation that allowed the H7N9 avian virus to infect humans while also being highly contagious among avian species. The findings from this study could help monitor the emergence and transmission of avian flu.
Is Hong Kong at risk of a bird flu outbreak?
Especially after Hong Kong was hit hard by the H5N1 strain of bird flu back in 1997, the city is on high alert about the new H7N9 subtype of avian flu, and are enacting a series of precautionary measures to ensure that the city is not hit by an influenza outbreak. For example, the Centre of Health Protection has introduced a new rapid test on live poultry in wet markets.
10% of live poultry samples from Guangdong farms tested positive for the H7 virus in January, while 15.8% tested positive in Jiangsu province. Hong Kong's geographic proximity to infected areas, as well as the high volume of traffic crossing the border, has meant that detecting infection in humans as early as possible is paramount to preventing an avian influenza outbreak.
As of now, there are no signs of sustained human-to-human transmission of the H7N9 virus this year, and most cases of avian flu have been confined to mainland China. Therefore, it is still too early to tell if Hong Kong is at risk of an avian influenza outbreak. The biggest worry here is whether the virus will mutate and gain the ability to spread easily between humans. As such, closely monitoring human infection and human-to-human transmission is crucial for public health.
Final advice on bird flu in Hong Kong
It cannot be stressed enough how important it is to obtain a comprehensive health insurance plan so that, should you require medical care, be it avian flu-related or for another medical condition, you can seek protection from the high cost of private healthcare in Hong Kong or elsewhere. If you've got any questions about your current plan, or are on the lookout for a new policy, be sure to contact the experts at Pacific Prime Hong Kong today!
Jessica Lindeman is a Content Strategist at Pacific Prime. She comes to work every day living and breathing the motto of "simplifying insurance", and injects her unbridled enthusiasm for health and insurance related topics into every article and piece of content she creates for Pacific Prime.

When she's not typing away on her keyboard, she's reading poetry, fueling her insatiable wanderlust, getting her coffee fix, and perpetually browsing animal Instagram accounts.
Latest posts by Jess Lindeman (see all)