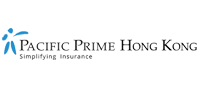 Common gaps in company provided health insurance plans
Expats in Hong Kong can get some sweet perks, to be sure. Attracting top talent from around the world is a must for employers in a city that is a regional financial and business hub. Multinational corporations here work with clients from all over the globe, and competition is fierce, so businesses are seemingly willing to go further than ever before in order to provide benefits that will help them stand out to job applicants and recruits. Trailblazing wellness programs, professional and personal development training, specialist seminars, cost of living subsidies, and more can now be included in a corporate benefits package. However, even the companies that aren't able to afford all of these at the very least have a comprehensive group health insurance plan in place for their employees, and perhaps even their families. Are you sure that your company provided health insurance is really giving you the coverage you will need, though? What can you do if it isn't? Here, Pacific Prime Hong Kong answers these questions and discusses the value that top-up health insurance can provide.
What's in your corporate health insurance plan
So you've got what you think is a pretty great gig here in Hong Kong, complete with quality comprehensive health insurance plan. It will probably have some benefits that will really go a long way towards protecting you from burdensome medical costs. This is especially important in a city that has the second most expensive private healthcare costs in the world! These benefits will likely include:
In-patient care:

This is the coverage that addresses the most critical of illnesses and conditions. Any time you are in a situation that requires overnight hospitalization and/or a major surgery, in-patient benefits will cover you.

Out-patient care:

When you need more routine care, such as a doctor office visit, or even something very serious that doesn't require hospitalization, like cancer treatment, out-patient benefits can provide crucial coverage.

Pre-existing conditions:

Unlike many individual private medical policies out there, group health insurance does not exclude coverage for pre-existing conditions. This is a key reason why company provided health insurance can be so valuable to many people.
These benefits are generally ubiquitous with group health insurance plans that companies insure the health of their employees with. However, there are many other benefits out there that are not always included. This is where we start to see gaps in company health insurance plans that employees may want to fill in.
Common gaps in company health insurance
It's true. Sometimes companies just don't provide all the benefits that you will want for you and your family. Have a look at your policy documentation and make sure that the benefits you want are in there. Not sure what you should be looking for? Here are some of the common types of coverage that are left out of a company provided health insurance policy:
Vision coverage –

If you want regular checkups with the optometrist or coverage for your prescription eyeglasses or contact lenses, you'll want to ensure you have this oft-overlooked benefit.

Dental coverage –

Dental bills can really rack up under some circumstances. Ensure your family's dental health with this benefit.

Maternity coverage –

Are you planning on having a baby in the future? You will want to have maternity benefits in place well before conception, yet many employers do not include costly maternity coverage in their group insurance plan.

Out-patient coverage –

While including out-patient care is common, some companies will attempt to limit their costs by omitting this benefit.

Low benefit limits –

Sure, you may have the benefits that you are looking for, but what are the limits on them? Sometimes people may find that the maximum amount of annual benefits for a particular type of coverage is not significant enough for their peace of mind.

A restricted provider network –

You plan may have the comprehensive coverage that you are looking for, but then restrict the doctors and/or hospitals that you can see and still be covered.

Portability –

When you are no longer with your current employer, what will happen to your health insurance? Can you take it with you? Portability refers to insurance plans that you can keep even after you no longer work for your employer, thereby preserving coverage until you obtain other insurance.

Mobility –

Most health insurance plans only provide coverage in the country in which the policyholder resides. However, if you travel regularly for business or vacation, you may want to extend your health insurance so that it provides coverage worldwide.
Top-up insurance
If you find that any of the above items are lacking from your company provided health insurance plan, you are in luck! As it happens, there are options available that will allow you to obtain the benefits you feel you need. You could purchase your own separate, stand alone health insurance policy, but the cost of that is not necessary. This is because top-up insurance plans are available.
Top-up insurance is an insurance plan that is designed specifically to cover the shortcomings of an existing health insurance policy. Want to raise the limits on a certain type of coverage? No need to get a completely new policy that includes the limits you seek. This would be costly and make most of your new insurance policy redundant with your existing one. Instead, a top-up insurance plan can simply add additional coverage for the benefit you want to enhance for a cost that is lower than a new plan.
You can find much more detail on top-up insurance and how it works in Pacific Prime's recently released and newly updated Top-up Insurance Guide. Just follow this link to see it for yourself today!
If you would like to find out more about top-up plans and how they can enhance your existing insurance coverage, contact the helpful insurance experts at Pacific Prime Hong Kong! They can analyze your current plan, advise you on where you may want to improve it, and then source a suitable top-up insurance solution for your needs. Get your free plan comparison and price quote today!