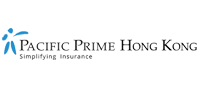 Artificial intelligence and the digitalization of the insurance industry
Technology is constantly evolving and impacting industries all across the board. It's become increasingly evident that Artificial Intelligence (AI) will significantly impact the way in which we work and live. While many industry groups are already comfortable with using AI, the insurance industry is just starting to implement these technologies. In this Pacific Prime Hong Kong article, we'll explore AI and the digitalization of the insurance industry.
What is AI?
AI is easily one of the biggest buzzwords to come out of the digital age. Most people have some basic knowledge of AI, which is essentially when a machine simulates human intelligence by thinking, learning, and behaving like one. This form of intelligence is able to interpret data and perform various tasks based on learnings.
These days, AI is being applied to several industries, including healthcare and human resources. The majority of companies use AI to improve the efficiency of their business processes. Similarly, AI can be used to solve problems at a faster rate.
Even though insurance companies have had a slower start when it comes to implementing AI into business practices, the multi-faceted nature of the industry allows for virtually endless possibilities.
The digitalization of the insurance industry
AI has barely scraped the surface of the insurance industry. Some insurers are using AI and machine learning to improve customer service and automate claims handling while others are using blockchain for fraud detection and risk prevention. However, there are many other processes that could be dramatically improved with AI, including cost, claims handling, and fraud detection.
To begin with, AI has the potential to improve pricing in the insurance industry by allowing insurance companies to offer more competitive pricing and personalization. For example, AI could be used to gather information about a client to determine what their budget would be according to specific criteria. AI could also help companies reduce the amount spent on hiring by automating processes involving claims handling and payouts. Additionally, it would help insurers offer more personalized contracts for customers as well.
Insurance fraud is a huge problem that costs the industry billions of dollars. As if that wasn't bad enough, insurance companies are eventually going to go completely digital, thereby increasing their vulnerability. Fortunately, AI can be used effectively to detect fraud and prevent risk. Insurance companies can use AI to detect discrepancies in claims data and pinpoint false information that customers provide to get a bigger claim payout or a lower premium.
The potential consequences of AI
Since AI is still comparatively new, insurance companies are still unsure about whether it will actually be an improvement. The system comes with flaws, which computer scientists are currently working on.
One of the major consequences that AI could have on the industry involves discriminatory rates. Since AI is able to gather information about behavioral habits, it's possible for insurers to use this information for discriminatory pricing. For example, an insurer could use information from a person's fitness tracker to determine a price based on their potential health risks.
Insurance companies are also looking for ways to use AI to reduce staff expenditure. However, customers still prefer to speak to a live agent when it comes to important matters such as filing claims. If the insurance industry replaced staff with an AI-based workforce, then the economy would witness millions of job losses as a result.
Perhaps the biggest potential consequence of AI involves privacy issues. Nowadays, most people know that their data is being stored in a cloud, regardless of whether it's being used or not. However, people generally don't like the idea of companies being able to access their data, even if it's being used to offer a better experience.
Even though there are several potential issues with AI, insurance executives tend to believe that AI will revolutionize the way insurers collect data and interact with customers.
The rise of insurtech
Insurtech has mixed reviews in the insurance industry since it has caused some changes in an industry that otherwise tends to be stable. But insurtech can actually help bring traditional insurers up to date. Insurtech is essentially an umbrella term that describes the use of innovative technology to help insurance buyers save and make the process more efficient. However, it also disrupts the current model that most carriers use.
Insurtech companies typically work with complex data to avoid rating and grouping people based on basic levels of data. Aside from occasionally offering better pricing models, these companies also use AI to personalize packages and complete the coverage process without outside help. Moreover, insurtech provides new opportunities for preventing loss and containing costs, with the key trends being AI, big data, and telemedicine.
AI is going to shake up the insurance industry for insurance companies and consumers alike. Consumers will have access to a better user experience with more affordable prices to match, while more efficient processes will help insurance companies save money. There are endless possibilities when it comes to AI, and it probably won't be long until we start seeing improvements.
The rise of insurtech, AI, and other key trends impacting the global insurance industry is covered in more detail in our 2019-2020 State of Health Insurance Report. Download your free copy of the report today.
Whether you're looking for individual insurance or business insurance, Pacific Prime Hong Kong is the broker for you. We work with the best insurance companies in Hong Kong and globally to personalize the ideal insurance policy for your needs and budget. Contact us for impartial expert advice or to receive a no-obligation free quote today.
Latest posts by Jantra Jacobs
(see all)