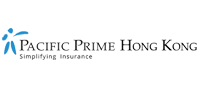 Everything you need to know about Hong Kong Tourism's three new strategies to attract visitors
Until a few weeks ago, Hong Kong had one of the world's strictest zero COVID-19 policies. At one point, visitors were banned, and residents had to do a 21-day quarantine in designated government-approved hotels. Now, for the first time in three years, people coming into Hong Kong by international flights can visit restaurants, gyms, and other public spaces in the first three days without having to worry about the 'amber code' restrictions. However, visitors need to do a PCR COVID-19 test on arrival and again two days after arriving.
Mr. Dane Cheng, HKTB Executive Director, said, "It is glad to see the lifting of amber code arrangement for inbound visitors. It marks the opening of the tourism doors in Hong Kong. Seizing this opportunity, HKTB presents Hong Kong's brand new experiences to our overseas travel trade partners, whom we haven't seen in a while, hoping that they will introduce brand new tourism products and share Hong Kong's tourism appeal to visitors in their respective markets and bring them back to Hong Kong as soon as possible. The familiarization trip today marks the milestone first step to our continuous efforts in inviting travel trade partners and media organizations in other visitor source markets to Hong Kong. We will also roll out a global promotional campaign with a view to teaming up with various sectors across the city to drive the full revival of Hong Kong's tourism together."
This Pacific Prime Hong Kong article will explore the three new strategies announced by the SAR's government to invite more international tourists.
1. The "Hello Hong Kong" campaign
The Hong Kong Tourism Board (HKTB) is set to launch a global campaign called "Hello Hong Kong" to promote SAR's iconic landmarks and new experiences. The campaign, along with different sectors in the city, aims to woo visitors with its warm hospitality.
The HKTB also plans to invite industry representatives, travel trade media, and Hong Kong Super Fans from across the world to visit the city in person and experience the magic of the city. For instance, a group of film directors from Southeast Asia will be invited to the SAR to make microfilms to showcase the city's beauty.
HKTB will partner with the travel trade to participate in international trade shows to tell good Hong Kong stories via tourism.
2. Wide range of offers and hospitality treats for visitors
 A range of treats, such as welcome drinks, will be provided to visitors in the first month of the campaign. More than 100 bars and restaurants are expected to participate in this event.
HKTB will also work with airlines, tour operators, and hotels to offer different treats to lure visitors continuously.
HKTB will support the Airport Authority and airlines, especially in the free air tickets giveaway scheme.
3. Staging exciting line-up of mega-events
HKTB will work on organizing mega-events that are specially designed for visitors to mark Hong Kong's return to the international stage.
Over 200 events and happenings will take place in 2023 in Hong Kong.
More than 100 large-scale MICE events will also be staged in the city next year.
Related articles:
Planning to visit Hong Kong? Secure comprehensive travel insurance with Pacific Prime
Pacific Prime Hong Kong has helped thousands of people secure health insurance that meets their needs and budgets. From family health insurance to travel insurance, Pacific Prime will find the right insurance plan for you. We strongly advise you to secure travel insurance in case of an unforeseen event when visiting Hong Kong or anywhere else.
Get in touch with one of Pacific Prime's insurance experts for unbiased advice or a FREE quote today!
Latest posts by Lakshmi Chirumamilla
(see all)