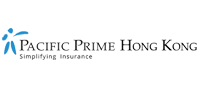 Traveling abroad in 2022: What you need to prepare for your trip
Planning a holiday or business trip to destinations in the Americas, Europe, Africa, or Southeast Asia? If so, you'll surely need to prepare a few documents and ensure you meet the requirements for entering your desired destination(s). Read on, as this Pacific Prime Hong Kong article covers what to prepare when making plans to travel abroad from Hong Kong.
For entry requirements into Hong Kong, see our article on everything you need to know about traveling to the city-state during the pandemic.
Pre-departure requirements
First off, you'll need to gather all your documents together before traveling. Many countries and locations across the globe insist that travelers have the necessary documents available before they travel. You'll likely be required to present a few things before traveling like:
Proof of vaccination
A negative polymerase chain reaction (PCR) test or rapid antigen test (RAT) result (48 – 72 hours before flying – depending on the destination
Medical insurance and/or travel insurance
Let's cover the above in more detail below.
Proof of vaccination
To be considered "fully vaccinated", most countries and locations require you to have received at least two doses of any approved COVID-19 vaccines for no less than 14 days before departure, including Pfizer-BioNTech, Moderna, AstraZeneca, and Johnson & Johnson. The approval or recognition of either the Sinopharm and Sinovac vaccines will depend on the requirement set out by your destination city.
However, if you have not been fully vaccinated (i.e. you've received none or one dose of a recognized vaccine), then you may be subjected to a mandatory quarantine upon arrival at your destination. This will be in line with the local health authority's guidance on preventing the spread of COVID-19.
If you have children traveling with you under 18 years of age, they may be exempted from the vaccination requirements, but still must quarantine.
Your best bet is to ensure you're already vaccinated with an approved vaccine and have the documents ready. Be sure to check with the destination to avoid upsets before and/or during your journey abroad.
COVID-19 test with a negative result
To comply with the latest travel requirements for destinations abroad, you may have to take a recognized COVID-19 test within 48 – 72 hours prior to departure and present a negative result before boarding your planned flight. Different countries and destinations will have different requirements on the period in which you must present evidence that you tested negative for COVID-19. Checking before your trip will ensure you meet the requirements. Your airline may also have details on the specific requirements to adhere to.
Take several RAT kits to test yourself, as these can become useful when none are available at your destination/upon arrival, or you're suddenly asked to test on the spot – not a likely situation, but it will help give you peace of mind should it happen.
Getting an international health insurance and/or travel insurance plan
Just to remind you, the requirement for securing international health insurance and/or travel insurance is a must in 2022. Before the COVID-19 pandemic, many scoffed at getting both insurance and travel insurance as an unnecessary expense. But in recent years, it has become an almost universal requirement for most destinations around the globe. Examples can be seen in locations like Thailand and Singapore.
That said, having a suitable plan in place will be worth it should you encounter a health issue abroad or your flight is suddenly disrupted. If you're now wondering which one to get or both, here's a brief explanation.
What is travel insurance?
In a nutshell, travel insurance offers financial protection from the potential pitfalls of traveling to a destination, such as:
Lost luggage or travel documents
Travel/flight delays
Theft of personal belongings
Personal liability or damage to a third-party
Trip cancelation due to unforeseen circumstance
Emergency medical coverage
And more!
A typical travel insurance plan also comes with medical coverage, but you should know that the benefit isn't as comprehensive as an international health insurance plan. Thus, it is important to highlight that travel insurance is intended to provide short-term emergency medical treatment within your specified destination or period of cover. Therefore, the coverage will be limited, and if further treatment is required, you'll be expected to receive it back in Hong Kong.
What is international health insurance?
Unlike a travel insurance plan with some level of medical coverage, an international health insurance plan comes fully packed with benefits to protect and take care of one's health. The limits on such a plan are more generous, and value-added services are often provided to give total peace of mind.
More so, if you're traveling to multiple destinations around the world, you'll most likely have global portability, which means the plan is active in those countries or destinations. Depending on the terms and conditions, you can rest assured that the plan travels with you and you're fully covered.
What about local plans, you may be wondering? This article on local vs. international health insurance in Hong Kong has the answers.
What's the average international private medical insurance (IPMI) in Hong Kong?
"Hong Kong is the second most expensive location globally (after the US) and the most expensive location in Asia in 2021." – Pacific Prime
According to a recently published report by Pacific Prime, Hong Kong ranked second out of 100 locations for the average cost of IPMI for both individual plans (USD $6,804) and family plans (USD $18,811). Given the cost of IPMI plans for individuals and families and how expensive they've become, you're encouraged to learn about the latest cost drivers of these premiums, so you'll have a better understanding of where premium rates are headed in the city-state, regionally, and globally. To read our complete analysis and understand these cost drivers, download the report here.
Reach out to an expert at Pacific Prime today!
Want to have a chat with an expert who can give you valuable travel and insurance tips, as well as narrow down your policy options? From our 20-plus years of experience helping Hong Kong residents and expats, we know that securing the right plan can be incredibly daunting and confusing. So if you're still unsure whether you need travel insurance or international health insurance, our supportive team of experts can help.
Contact us for a free quote and 100% unbiased advice!