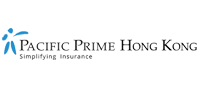 Hong Kong to reopen to non-residents from May 2022
There's finally light at the end of the tunnel as Hong Kong's government announced it would allow non-residents to enter the city from May 1st, 2022. For many around the globe, this is welcoming news as it brings to an end two years of stringent border controls and Hong Kong flight/travel restrictions that were put in place in March of 2020.
Local residents will indeed celebrate in delight as an influx of travelers will hopefully boost business sentiment and support the economy, as well as affected industries such as the services and tourism industries. Discover the full details in this Pacific Prime Hong Kong article if you plan to visit and stay in Hong Kong in the coming weeks or months.
What are the requirements if you plan on visiting Hong Kong
According to the government's announcement on April 22nd, 2022, you must be fully vaccinated and are required to undergo the same quarantine requirements as inbound Hong Kong residents.
As of now, returning Hongkongers must book a mandatory quarantine stay for seven nights at any authorized hotels. You should check the list of designated hotels and ensure your accommodation is booked and prepared for your arrival before traveling over.
COVID-19 tests on arrival in Hong Kong
Once you arrive at the airport, you'll be required to take a rapid antigen test (RAT) and one RT-PCR rest. Both these tests are necessary to confirm whether or not you have COVID-19. If you show a negative RAT result, you'll be allowed to head to your confirmed accommodation, where you will stay and wait for your RT-PCR result.
Flight suspension mechanism
Until May 1st, 2022, a seven-day route ban will be triggered if at least five passengers on board the plane or five percent of passengers – whichever is higher – test positive for COVID-19 upon their arrival in Hong Kong. This so-called flight suspension mechanism has been in place since February 23rd, 2022, for countries and locations, including Australia, Canada, France, India, Nepal, Singapore, Pakistan, the Philippines, the United Kingdom, the United States of America, and more.
Other triggers to know
In addition to the above, if a minimum of three people test positive on arrival and at least one traveler fails to show the required documents for travel, such as details of their health conditions or travel history, then the suspension will also be triggered.
You should consider preparing yourself for any unexpected delays or cancellations by securing travel insurance that will cover such instances. Along with securing travel insurance for yourself or your family, you may want to check in with your airline regularly, so you are up to date on the latest situation.
The threshold for suspending flights to ease from May 1st, 2022
It was recently confirmed that the flight suspension mechanism would be reduced from seven days to five days, which will likely help reduce the number of flights interrupted when a ban is enforced. The Hong Kong government will continue to review whether the place-specific flight suspension mechanism should be lifted or continued by considering the latest global and local epidemic developments in May 2022 and beyond.
Further reading: COVID:19: Latest rules on testing, quarantine, vaccination, and more in Hong Kong [Update]
Get in touch with Pacific Prime Hong Kong
With over 20 years of experience, our insurance experts can help update you on the latest travel arrangements for Hong Kong while matching you with the right expat health insurance plan or short-term health insurance plan should you plan to visit the city.
If you have specific needs or coverages that you would like added to your health insurance policy, including maternity health insurance or repatriation coverage, you can let our experts know who will then help personalize a plan for you.
To begin, contact us today for a FREE consultation and price comparison!