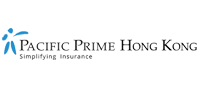 Pregnancy tech: A game-changer for new parents and parents-to-be?
We've entered a golden era of pregnancy tech, where moms and moms-to-be are increasingly turning to a whole new range of consumer gadgets and tools to empower their maternity experience.
According to The Bumps Moms & Tech survey, most moms (76%) consider technology an important factor when shopping for baby products, with the majority saying that tech gives them added peace of mind.
From ovulation calculators to home ultrasound systems, this article looks at some of the most innovative and popular pregnancy tech that are making waves in the pre-pregnancy, pregnancy, and post-pregnancy market.
Pre-pregnancy tech: Helping couples conceive
With more and more people prioritizing career advancements in their 20s and early 30s, it's not uncommon these days for people to delay parenthood until their late 30s. In fact, Hong Kong has experienced a 90% surge in the number of women giving birth at 40 years old or above.
While we all know it's harder for women to conceive after 35 years of age, there's now a growing number of fertility tracking apps, tools, and devices that are changing the game in the pre-pregnancy tech market by helping expectant parents, both old and young, to conceive.
Online Ovulation Calendar
Most moms will agree that one of the best ways to get pregnant faster is thorough pregnancy planning. Part of this involves figuring out the 'fertile days' in the expectant mom's menstrual cycle, namely the time period when pregnancy is possible. This usually takes place mid-cycle.
Usually lasting about 5 days, the likelihood of getting pregnant increases if you have intercourse until the two days before and including the day of ovulation. At the end of the fertile period, the likelihood of getting pregnant declines rapidly, so knowing when you are fertile can really help give you the best chance of getting pregnant.
To help expectant mothers track their cycles and identify their fertile days, we've got a free, easy-to-use ovulation calendar now running on our maternity insurance page here.
As you can see in the image below, all you have to do is enter the date of your last period, the average length of your cycle, and indicate whether you've got a regular or irregular cycle. Then, with the click of a button, you will get an estimation of when your next fertile days are going to be, as well as the resulting due date. Now, all you have to do next is mark these dates down in your calendar.
Wearable fertility trackers
Another pregnancy tech gadget that is making waves in the pre-pregnancy market is wearable fertility trackers. These wearables gather and track relevant data on a woman's ovulation cycle to give users a better idea of when they are likely to conceive. For example, the Ava bracelet is worn every night and gathers data on the user's sleep, skin temperature, resting pulse rate, etc. to deliver effortless insight on their cycle, fertility, and health.
Pregnancy tech: From home ultrasounds to contraction trackers
From home ultrasounds to contraction trackers, parents-to-be are enjoying an increasingly vast choice of pregnancy tech that are giving them detailed information on the pregnancy and how their baby is growing. By delivering insightful data to moms-to-be, tech gadgets are empowering women to become more involved in their own care throughout the course of their pregnancy.
Home ultrasounds
Pregnancy ultrasound technology has developed at a rapid pace over the past decade, and hospitals are now able to capture 3D stills and even 4D moving images of babies in the womb. One notable trend in ultrasound technology over the last few years is the development of smaller, more powerful imaging platforms.
One such development is the Ultra Stan, a prenatal ultrasound scanner that lets parents see and hear their baby-to-be whenever and wherever they want, via its dedicated smartphone app.
Baby-bump sound systems
Some studies show that babies in the womb can hear and even react to sound from outside the womb. While there's no definitive conclusion as to whether exposure to specific types of sound (e.g. music) has any profound effect on the baby's development, there are a number of baby-bump sound systems out there. For example, Belly buds allows moms-to-be to play music and recorded voices to their baby in the womb.
Contraction trackers
Many women experience "false" labor pains. This is commonly referred to as Braxton Hicks contractions, and usually occurs during the third trimester. False contractions are usually weak and irregular, although sometimes it can be quite painful and some moms-to-be may not be able to tell if it's an active labor.
This is where pregnancy wearables like Bloomlife can help. It works by tracking the frequency, duration and time between contractions so expectant parents know what's going on and when it's time to head to the hospital.
Post-pregnancy tech: Making life easier for parents
Caring for a newborn can be very daunting, especially for first time parents. Not only do new parents sense an overwhelming amount of responsibility, it's also understandably difficult to care for someone whose primary mode of communication is crying and screaming. Thankfully, there are a number of pregnancy tech gadgets on the market that are making life decidedly easier for parents.
Wearable thermometers
To avoid waking up the baby or being met with flailing legs when attempting to take your newborn's temperature the old-fashioned way, you may want to consider a wearable thermometer to scan your baby's temperature.
Wearables like Fever Scout measures the baby's temperature 24/7, and wirelessly sends that information to your smartphone or tablet. If it detects a fever, it will then send alerts to the parent's phone even when it's on sleep mode or located in another room.
Self rocking cradles
As what may be the answer to every sleep deprived parent's dream, self rocking cradles like the SNOO Smart Sleeper helps reduce crying and boost sleep by slowly rocking to help the newborn sleep better, and responding to crying by swinging faster. The smart sleeper also plays soothing white noise, e.g. soft rain for lulling the newborn back to sleep.
Final remarks: The importance of maternity insurance
While there are indeed a growing number of pregnancy tech that are making life easier for parents and parents-to-be, to be truly prepared for welcoming a new addition to the family, maternity insurance is also highly recommended.
Private hospitals in Hong Kong are famed for their high cost of healthcare, and it's not uncommon to see parents paying above HKD 100,000 to deliver a baby! As such, maternity insurance is essential to offset the high cost of giving birth in Hong Kong.
Please note that it is also important you secure a maternity insurance policy before you conceive, because in most cases maternity benefits come with a waiting period of around 10 months or more of paid maternity coverage before it covers pregnancy, birth and/or newborn coverage.
If you would like to know more about maternity and/or maternity insurance, be sure to contact our experts at Pacific Prime Hong Kong today! Our insurance advisors are happy to provide you with impartial advice, along with a free quote.
Latest posts by Jess Lindeman
(see all)