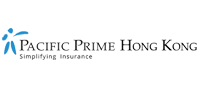 Everything you need to know about traveling to Hong Kong during the pandemic
Asia's world city has been shut off from the rest of the world for the last two years because of its strict zero COVID-19 policy. However, over the past few months, the city has been making efforts to slowly reopen its doors by shortening the mandatory quarantine requirement to 7 days (from 21 days) and easing aviation requirements. Hong Kong is working towards opening up to the rest of the world before the end of the year, given that there are no new deadly variants. On May 29th, 2022, the government further eased the testing arrangements for persons entering Hong Kong.
If you are planning to visit Hong Kong anytime soon, this Pacific Prime Hong Kong article provides a list of the latest requirements you will need to board the flight.
Check Hong Kong's visa requirements for your country
Before planning your trip, make sure you are eligible for a visa on arrival or visa-free access. Hong Kong offers a visa on arrival for most countries, though the number of permissible days of stay differs from one country to another.
You can check if your country of residence has visa-free access to Hong Kong here.
Mandatory quarantine requirement
Hong Kong's mandatory quarantine requirement ensures that travelers do not spread COVID-19 in the community. The current mandatory quarantine requirement at a Designated Quarantine Hotel (DQH) is 7 days. During the quarantine, travelers are required to monitor themselves with temperature checks, daily Antigen tests, and RT-PCR on day 5.
Given that you test negative and show no symptoms, you are free to step out on day 7. However, you will have to go through two more RT-PCR tests on days 9 and 12 at a community testing center. Note that travelers that stay in Mainland China and Macao have an option to home quarantine and need to quarantine for 14 days.
Documents required for boarding
Gone are the days when a valid passport, visa, and boarding pass were enough to board a flight to Hong Kong. Instead, the stringent travel rules in Hong Kong will have you procuring a pile of documents.
A passport that is valid for at least one month after the period of their intended stay in Hong Kong.
Negative RT-PCR rest report (starting June 1st, pre-departure tests need not be ISO-15189 accredited or recognized by the local government).
Proof of a DQH booking for either 7 or 14 days.
Proof of vaccination (if applicable).
Unvaccinated children (11 years and below) can board the flight given that they provide a negative RT-PCR test report, are accompanied by adults that meet the boarding requirements, and have a quarantine booking at a DQH.
Submit a health declaration form, https://www.chp.gov.hk/hdf/. Note that the system will generate a QR code after you submit the form. Be sure to save the code, as you'll have to show it to the border control point staff upon entering Hong Kong.
Survive the hotel quarantine!
Once you get through the airport screening, you will be transported to your DQH in a designated shuttle. Being confined to one room and eating the food provided by the DQH three times a day can be challenging. Here are a few tips that could help keep you occupied through your mandatory quarantine.
Pack everything you need – including your office setup.
Exercise for at least 30-40min every day.
The DQH offers high-speed wifi so, it's a great time to watch all the shows and movies on your list.
Keep in touch with your loved ones.
Order your favorite food whenever you can on Foodpanda, Uber Eats, or Deliveroo.
Invest in your health with Pacific Prime Hong Kong
Whether you are just visiting or an expat moving to Hong Kong for work, it is good to invest in health insurance. Health care in Hong Kong is expensive. In case of an unlikely event, an insurance policy will ensure financial security.
With over 20 years of experience and a robust global presence, Pacific Prime Hong Kong offers unparalleled insurance services. Be it short-term health insurance or expat health insurance, our insurance experts will be able to help you find a plan that will meet all of your requirements.
Get in touch with a Pacific Prime expert for impartial advice or to compare health insurance plans in Hong Kong today.
Latest posts by Lakshmi Chirumamilla
(see all)