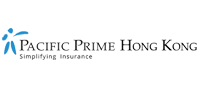 What is the cost of giving birth in Hong Kong?
Taking that big step towards having a baby can be an incredibly rewarding experience. Considering the more practical side of pregnancy planning – such as preparing for the cost of giving birth in Hong Kong – can, however, be quite daunting. This is especially the case for expats, most of whom prefer to deliver their new bundle of joy in the SAR's top (yet incredibly costly) private hospitals. To that end, ensuring you have the right maternity insurance coverage is essential in offsetting the high cost of giving birth in Hong Kong.
To familiarize yourself with the cost of giving birth in Hong Kong, read this Pacific Prime Hong Kong article to get an idea of 2019 private hospital delivery costs in the city-state.
Why do expats prefer private hospital delivery?
There are a number of reasons why expats in Hong Kong tend to take the private route when it comes to choosing a hospital for labor. One of the main reasons is the cons expats often associate with public hospital delivery, such as:
Language barrier: not all hospital staff in public hospitals are comfortable conversing in languages other than Cantonese/Mandarin
No access to your own OB-GYN
Limited cuisine options: only Chinese meals are served
Privacy might be a concern (rooms often fit 10 mothers)
Less personalized service: public facility doctors tend to work on a rotational roster, so receiving truly personal care is not really a benefit of this sector
Private facilities, on the other hand, offer highly personalized service, privacy (e.g. there are options to stay in private, semi-private, or shared rooms), high-quality international fare, a dedicated OB-GYN who stays with you throughout your pregnancy, and staff who speak English.
It goes without saying, however, that the cost of giving birth at such facilities is far higher than their public counterparts, and can rise dramatically in the event of a medical emergency/complication. As such, we strongly advise seeking maternity insurance in Hong Kong well ahead of conception.
What is the cost of giving birth in Hong Kong in 2019?
So, what's the cost of delivery in private hospitals? As it happens, we've previously written an article about the cost of maternity care in 2017, but continuous medical inflation in the SAR means that some of the prices have increased since then. So without further ado, let's look at the cost of giving birth (both C-section and standard delivery) in Hong Kong as of March 2019:
Hospital

Standard delivery (HKD)

C-section delivery (HKD)

Hong Kong Island

36,000

36,000

33,800

48,300

43,900

54,400

38,600

55,200

49,500

62,500

38,500

54,500

Kowloon

43,800

49,800

31,800 – 32,800

35,800 – 36,800

New Territories

35,000

43,000

32,500

44,300
Please bear in mind that the above prices are for a private room stay at each respective private hospital in 2019. Standard delivery packages include 3 days and 2 nights, while C-section delivery packages include 4 days and 3 nights.
The prices do not take into account extra charges (e.g. price increases for delivery during auspicious periods or public holidays, VIP rooms, miscellaneous fees, complications, etc.) Expats without HKID cards can also avail themselves of the private hospital system, but many private hospitals charge higher fees for non-residents.
Another point to note here is that there are other costs related to giving birth in Hong Kong that are not included in the above table, such as the cost of prenatal consultations, tests, scans, or postnatal treatments. These expenses can add anywhere between 100-500% to your final cost of giving birth in Hong Kong (download our maternity insurance guide to learn more). That's where a maternity insurance plan comes in handy, as the right health insurance plan can cover most, if not all, of the cost of giving birth in Hong Kong.
Covering the cost of giving birth in Hong Kong with maternity insurance
If you're unsure, maternity insurance is a type of cover that you can add to normal health insurance plans, and is aimed at offsetting medical expenses related to giving birth (e.g. prenatal scans, delivery, medically necessary C-sections).
Things to be aware of when it comes to securing maternity insurance
Those who plan on starting a family should secure maternity cover well ahead of conception, as virtually all maternity insurance plans come with a waiting period of at least 10 to 12 months. This means that a specific period of time must pass before your insurer will accept claims for maternity-related care.
If you're already pregnant, unfortunately, it's too late to benefit from maternity cover, but you still have the option of protecting your newborn by getting newborn health insurance. Incubation and NICU transfer costs can be incredibly expensive, so newborn health insurance can be very valuable.
It's also worth considering a maternity insurance plan that provides worldwide coverage, meaning you can seek maternity treatment virtually anywhere in the world, including at home and in Hong Kong. To find out more about your options, visit our maternity insurance plan page, or contact us today.
Latest posts by Jess Lindeman
(see all)