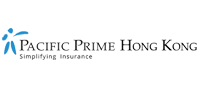 Car Owners in Hong Kong Can Now Drive to Guangdong
Great news for drivers in Hong Kong. You are now allowed to enter China and will no longer be required to undergo additional security checks when you cross the Hong Kong-Zhuhai-Macao Bridge (HZMB) into South China's Guangdong Province as of July 1.
It's predicted that there will be 450,000 Hong Kong car owners who will benefit from this long-awaited policy change. This will make life much easier for people to travel to/from mainland China and Hong Kong.
This will increase convenience and open more opportunities for both leisure and business. The program's application period opens on June 1.
In this article by Pacific Prime Hong Kong, we will provide everything that you need to know about the Hong Kong and Guangdong scheme.
What is the Hong Kong-Guangdong Scheme?
Through this scheme, Hong Kong's private vehicles can go on a self-driving holiday, or business trip to Guangdong Province via the HKZM Bridge, allowing for brief stays without the hassle of applying for a permit under the "regular quota" system.
Under the rules, drivers are permitted to stay for a maximum of 30 days each time they visit, and for up to 180 days on the Mainland per year. The scheme gives Hong Kong residents more travel opportunities to visit and explore Guangdong Province.
Application Procedures and Driver Qualifications for the Hong Kong-Guangdong Scheme
To be eligible for consideration, applicants are required to hold a valid Hong Kong Identity Card and Mainland Travel Permit (commonly known as the "Home Return Permit").
You must hold a driving license from both Hong Kong and Mainland China, and be the registered owner of a car that is not intended for commercial, or business purposes. Also, the car that you own must not have more than 8 seats, and be no longer than 6 meters.
You must have license plates from both Hong Kong and China. The vehicle must possess the relevant licenses of both places, including the Closed Road Permit for Cross-Boundary Vehicles and vehicle licenses.
Insurance requirements must also be met for both places, including those relating to the Statutory Automobile Liability Insurance (SALI) of the Mainland.
Finally, the vehicle must undergo inspection by China Inspection. There is no need to undergo further vehicle tests in the Mainland once this inspection has been completed.
How Do You Apply for a Mainland License?
There are two ways you can apply for a mainland driving license.
The first option is to visit the Shenzhen Traffic Police Online Vehicle Management Office's website. The second is to follow 'Shenzhen Traffic Police' on WeChat and follow the instructions on your mobile device, selecting "test exempted replacement for Hong Kong Driving License."
Once you have finalized your appointment, you can visit one of three locations that are more accessible to people living in Hong Kong: the Shenzhen Bay Port Police Medical Postal Service Station, the Shenzhen Vehicle Management Office, or the Luohu Vehicle Management Branch Office. Alternatively, you can hand over the necessary documents to the Public Security Vehicle Management Office in Guangdong.
It typically takes 1 to 3 working days for the Vehicle Management Office to issue a driving license, which will be valid for 6 years. There is no need to get extra coverage if you currently hold SALI, as you already comply with the insurance requirements for using the HKZM Bridge.
Before finalizing your application, you will need to bring a few documents with you, including your Hong Kong ID card and driving license, a medical examination report, a home return permit, and 4 ID photos with a white background.
Other Important Information You Need to Know
Currently, the global electric vehicle charging landscape is dominated by four primary standards originating from Europe, North America, China, and Japan. Hong Kong has adopted the European Type 2/CCS2 standard, whereas China has its own GB/T national standard.
However, due to the absence of a DC adapter that can convert CCS2 to GB/T, electric vehicles designed to the European standard, such as the Tesla 3/Y, are unable to utilize any DC fast charging equipment in mainland China. Instead, they must rely on a charging adapter to "bridge" the national-standard AC charger for charging purposes. This limitation poses a significant challenge for EV owners traveling to or residing in China.
About Pacific Prime
With more than 20 years of experience under our belt, Pacific Prime is well-positioned to apply our expertise and experience in all matters related to insurance, to provide unbiased advice and unsurpassed support that only a leading global insurance brokerage can.
And because Pacific Prime Hong Kong works with all the major insurers, you and your family will be presented with the best options that also fit your budget, which you can secure at no extra cost!
So, get in touch with Pacific Prime Hong Kong to discuss your needs, or for a FREE plan comparison today!
Latest posts by Natchapol Meelarbsuk
(see all)