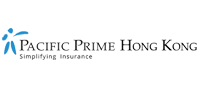 Pregnant after 35? Tips for a healthy pregnancy
For many people, trying for a baby is an incredibly exciting and joyous stage of their lives. But for those nearing 35 years or above, you may already think it is too late to have a child. This is especially true if it is your first time trying to conceive. It is a biological fact that women and men age and through this aging process the potential to have children decreases. The timeline in which this happens varies among individuals.
Age is an important factor for women trying to conceive. As you get older, you are more likely than younger women to have age-related health conditions that can result in complications before and during pregnancy.
Complications can be premature birth, birth defects, or even fertility issues relating to the individual. However, many women find themselves trying to conceive after the age of 35. Despite the challenges, many women in their thirties and forties are successfully conceiving.
So, what are they doing to increase their chances of conceiving one might ask? In this Pacific Prime Hong Kong blog post, we will provide several tips to help guide those wishing to conceive and discuss the importance of securing maternity insurance for your pregnancy.
Pre-pregnancy counseling
Generally, when it comes to assessing your health, it is always recommended to seek professional support. At the age of 35, however, it is recommended as the checkup will inform both you and your partner of any risks and challenges to possibly expect and prepare for.
The pre-pregnancy checkup also helps couples planning to have children to understand their health and fertility status before pregnancy.
According to the Maternal and Child Health Journal, preconception health is broadly defined as the provision of biomedical behavior interventions that aim to optimize women's wellness prior to conception. The specialist will look for health conditions that may affect your pregnancy and the health of the baby. Health changes over time as you age, which means you can't rely on past testings. You may also have to seek the attention of a genetic counselor if certain health conditions run in your family.
Eat well
This is a very simple tip, but one that most people overlook or struggle to maintain. To live a strong and healthy life, it is important to steer your diet towards healthy options that provide the nutrients the body needs to help it metabolize and function.
Maintaining a healthy diet during pregnancy is very important, not only for the child but also the mother too. A pregnant woman needs more calcium, folic acid, iron and protein than a woman not expecting, according to the American College of Obstetricians and Gynecologists (ACOG).
Even at the age of 35, the advice still applies to attempt a healthy diet. Five food groups you should aim for are:
vegetables and legumes
bread and cereals
milk, yogurt, and cheese
meat, poultry, fish, and alternatives
fruit
In addition to boosting nutrition content before and during pregnancy, taking prenatal vitamins and minerals will also help supplement the body's dietary needs.
Stress (a lot) less
Becoming pregnant whatever the age should be treated as a special journey in which you embrace every moment. Increased stress levels may cause health problems, like high blood pressure and heart disease, and even harm your newborn.
Being pregnant and exposing yourself to stress can increase the chances of giving birth to a premature baby or a low-birthweight baby, resulting in a baby with health problems that may get worse.
Try some of the tips below for reducing stress during pregnancy:
Figure out what is causing the stress and cut it out
Talk to your partner, friend, or healthcare provider
Stay fit and healthy (Check 'Exercise regularly – not intermittently' below)
Establish a good support network
Seek relaxing activities like meditation
Go to childbirth education classes, these will help you prepare for the baby's arrival
Exercise regularly – not intermittently
Everyone knows that exercise is important for you to live a strong and healthy life. No matter your age, young or old. But what if you are planning to conceive, or are already pregnant at 35?
Should you still exercise?
Well, the answer is most definitely 'yes', but of course less vigorous than before conception.
In Hong Kong, experts say exercise is both beneficial to the mother and baby. Often you may hear of the typical stereotypes forewarning that you should reduce your activity as it may induce early labor, or even trigger a miscarriage.
Fertility yoga and exercises that target certain muscle groups are also recommended. Conditioning your body to be fit means you are more likely to have a healthy pregnancy.
Speaking to a specialist trainer or coach will help ensure you keep motivated and working to a plan that helps ensure you are at full strength for when the child arrives.
Get plenty of rest when you are pregnant
It is important to set aside enough rest so that your body can recover from its daily activities, and also support the development of your baby.
Avoiding caffeinated beverages as too much caffeine may increase the risk of low birth weight and miscarriage.
It is also important to ensure that your sleeping environment allows for the most comfortable position to rest in. During your pregnancy, you may experience back pain, so adopting a 'Sleep on Side – SOS' position may help reduce pressure on the spine, but also increase the blood and nutrients circulating through the placenta to the baby.
Also, it is best to eat and drink a few hours before going to bed and not before. Otherwise, you may find yourself getting up to use the washroom, which can cause disturbances in your sleep pattern.
Seek maternity insurance from an expert broker
At Pacific Prime Hong Kong, we have been supporting expectant parents by providing impartial maternity insurance advice for nearly two decades.
Our main tip is to get insured early. Virtually all maternity insurance policies have waiting periods, which means you must hold the policy for at least 10 – 12 months or more before you are eligible for maternity-related coverage.
We would also recommend speaking to an expert broker who can define what pregnancy insurance will cover. For example, it is important to know what tests, scans, and potential unexpected procedures your policy will cover. This will help you plan ahead and stress less too.
If you would like to find out more about maternity and/or maternity insurance in the SAR, be sure to contact our experts at Pacific Prime Hong Kong today! Our insurance advisors are happy to provide you with impartial advice, along with a free quote.
Jimmy is a content writer who helps simplify insurance for readers interested in international private medical insurance. He is on a mission in Thailand to support locals, expatriates, and businesses by bring the latest news and updates to his Pacific Prime blog articles.

His expert view and wealth of knowledge on insurance can also be found in his blogs for China, Dubai, Hong Kong, and Singapore.