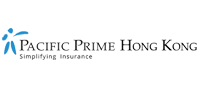 How to determine if you need international health insurance
When moving to a new location like Hong Kong, one of the first things that people need to secure, beside a place to live and a job of course, is health insurance. Many expats who move from locations like Canada, the UK, Australia, and even countries in Asia and the Middle East like Dubai and Singapore, quickly find that health insurance in Hong Kong is essential, especially if they are going to be visiting private clinics and hospitals.
Hong Kong, like most other countries in Asia, has two major types of health insurance available:
Local – plans that provide cover for care just in Hong Kong.

International – plans that provide cover for care anywhere in the world.
Talk to expats in the city and you will quickly come to find that both types of insurance are acquired. For some, local plans are enough to cover most medical concerns, but International health insurance plans offer a higher level of coverage that many find appealing. If you are moving to the city and considering what type of insurance to get it can be hard to decide. To that end, we have come up with five questions to ask yourself concerning whether or not international health insurance is right for you.
1. Do I plan to travel regularly?
Hong Kong is widely considered to be one of the best gateway cities in the world. With a world class airport and many popular Asian destinations just a short flight away, many people who live here tend to travel a fair amount. The city is also a popular base for multinational companies largely due to a favorable tax environment. As such, many expats travel for both work and pleasure.
If you plan on doing this, it would be a good idea to secure an international health insurance plan. The reason being that if you do get sick while out of the city, you can actually seek medical care without having to worry about whether you will be able to afford it or not. Beyond that, almost all international health insurance plans have medical evacuation benefits. Should the location where you are to receive medical care not be adequately able to treat you, the insurance company will cover a move either to a location that can, or back to Hong Kong.
2. Where do I want to receive treatment?
There are two main types of care providers in Hong Kong: Public and private. The public system is accessible and affordable for any person with a Hong Kong ID (HKID) card, and many of the doctors and staff can speak English to the point where most people don't struggle to communicate. There are two main concerns many expats have with the public system, however:
First, many of the public hospitals are overburdened. If you seek medical care for a non-emergency issue, you may be waiting for hours to months depending on the problem. For example, the Hospital Authority has noted that if you want to see an out-patient specialist for say a cornea replacement at a public hospital, "Patients classified as urgent and semi-urgent will be arranged to have the consultation within 2 weeks and 8 weeks respectively as far as possible." Stable or routine cases may find themselves waiting well beyond 8 weeks.
Secondly, you may not see the same doctor every time you visit the hospital for the same treatment. If you need to go for checkups for ongoing medical conditions there is a good chance you will not always be able to see the same doctor. In reality, most public hospitals in Hong Kong will assign the next free doctor on the ward to see you. This can be uncomfortable for some, as developing a rapport with one doctor can make any medical situation easier to deal with.  
If you want to receive prompt care for non-emergency medical issues then the private system is likely your best choice. These hospitals offer a high standard of care with highly trained doctors, top-notch facilities and services, and shorter wait times. As such, these hospitals have become the preferred centers for things like maternity care, non-essential operations, and non-emergency care for many expats.
In short, the public system is 'no-frills", while the private system is service oriented. International plans which usually offer higher levels of coverage are usually also designed with the private system in mind, which means that if you want to receive care from a private hospital, it would be beneficial to have an international health insurance plan.
3. Have I budgeted for medical procedures?
Hong Kong's public healthcare system is largely affordable for anyone with an HKID card thanks to subsidized care. This means that healthy adults can usually budget, or at the very least estimate, their annual medical expenses, which in turn could mean local coverage is better. That being said, you will need to know your estimated spend vs coverage provided by a potential local plan. If you know you will be spending a lot on health care, then international plans would be more beneficial largely because they have higher coverage limits.  
On the other hand, if you are unsure of how much you will spend each year, or want to utilize the private system – which is among the most expensive in the world -, then an international plan would be ideal. The reason being that because these plans offer high coverage limits, and what is a usually more encompassing list of benefits, than local plans, you can seek medical care, and be covered, for a wide variety of medical issues.
4. Do I want to see a doctor who can speak my language, or receive care in my home country?
Many doctors in Hong Kong are educated overseas in English speaking countries like Canada, the UK, and Australia, which means that both the private and public systems will have doctors who can speak English.
The problem here is if you speak another language or would prefer to receive medical care from doctors in a language you are more comfortable with. In Hong Kong, you are more likely to find such a doctor in the private system than in the public system. Because care in the private system is more expensive, you will therefore need international health insurance.

The same can be said for if you will be seeking care in your home country. Local Hong Kong plans will not usually cover care outside of the region, which means you will need an additional international plan to receive coverage in other countries.
5. Do I plan to move to another country in the near future?
Finally, while many expats move to Hong Kong with the idea of staying long-term, there is always a chance that you can be offered a better job elsewhere, or decide the city is just not ideal for you and your family. If this is the case, you will need to secure health insurance in a new location if you have a local, Hong Kong only plan. While this can be easy, it does mean that any medical conditions that developed while you are under the first plan will more than likely not be covered by a new plan.
The vast majority of international plans, however, are offered by insurers in many different countries and are often designed to be portable, meaning that if you leave Hong Kong you can take the plan with you, without having to start a new plan with a provider in a new country.
If you are looking to secure an international health insurance plan, contact the experts at Pacific Prime Hong Kong. We can help you identify a plan that meets your needs.  
Jessica Lindeman is a Content Strategist at Pacific Prime. She comes to work every day living and breathing the motto of "simplifying insurance", and injects her unbridled enthusiasm for health and insurance related topics into every article and piece of content she creates for Pacific Prime.

When she's not typing away on her keyboard, she's reading poetry, fueling her insatiable wanderlust, getting her coffee fix, and perpetually browsing animal Instagram accounts.
Latest posts by Jess Lindeman (see all)