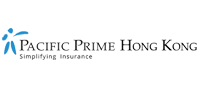 New premium levy: Everything HK insurance policyholders should know
From 1 January 2018 onwards, the Insurance Authority (IA) will be collecting premium levies from HK insurance policyholders. Implemented on an incremental basis to lessen their impact on policyholders, levy rates are currently charged at 0.04% of an HK insurance plan's annual premium.
As levy rates and cap levels vary for different types of insurance and time periods, the new charges have been a cause for confusion among many insurance policyholders in the SAR. To help, this blog post focuses on addressing everything policyholders should know about the IA levy.
What are the new IA levy rates? Will there be a cap?
From 1 Jan 2018 to 31 Mar 2019, the insurance levy rate will remain at 0.04% until it reaches 0.1% in phase 4 (1 April 2020 onwards). As can be seen in the table below, there's also a cap on levies, which varies by phase and type of insurance (life and general):
Phase
Phase 1
Phase 2
Phase 3
Phase 4
Effective date
1 Jan 2018 to 31 Mar 2019
1 Apr 2019 to 31 Mar 2020
1 Apr 2020 to 31 Mar 2021
From 1 Apr 2021 onwards
Levy Rate
0.04%
0.06%
0.085%
0.1%

Levy cap

Life insurance
HKD 40
HKD 60
HKD 85
HKD 100
General insurance
HKD 2,000
HKD 3,000
HKD 4,250
HKD 5,000
Source: Insurance Authority website
Illustrative example
Mr Smith secured a health insurance plan in Hong Kong on 8 Aug 2017, and pays a monthly premium of HKD 2,000. When paying to renew his plan in 8 Aug 2018, he will need to pay a levy of HKD 9.6 along with his premium.
The levy payable is the lower of:
HKD 2,000 x 12 x 0.04% = 9.6; or
The HKD 2,000 general insurance policy cap
Do I need to pay the new levy?
In accordance with Hong Kong legislation, policyholders of new and in-force insurance policies underwritten and issued in Hong Kong must pay the new levy. There are, however, several exceptions including:
Reinsurance business;
Policies underwritten by authorized captive insurers;
Marine, aviation, and goods-in-transit business.
Providers operating or selling plans in Hong Kong may choose to bear the premium levy cost on behalf of the insurance policyholder, but they are not legally required to do so. Please note that some insurers have also decided to pay the levy for now, but are due to review such arrangements in the second quarter of 2018.
What if an insurance policyholder refuses to pay the levy?
Insurance policyholders must pay the levy together with their premium, or face a pecuniary penalty of up to HKD 5,000 under section 3(4) of the Insurance (Levy) Regulation. The IA may recover any outstanding levies due to it as a civil debt.
Why has the IA decided to implement an insurance levy?
Since the end of June 2017, the IA has taken over the Office of Commissioner of Insurance's role in regulating insurance companies. As an independent regulator of both the Government and the insurance industry, the IA's anticipated deficits in the initial years has called for legislation to empower the regulatory body to collect levies from insurance policyholders.
"The IA will manage its financial resources prudently and mitigate the impact on policyholders by adopting an incremental approach in imposing the premium levy," commented Mr John Leung, CEO at the IA. The Hong Kong Government has also offered HKD 450 million to fund the IA's initial operations, and will seek approval from the Legislative Council for another HKD 200 million in 2018-19.
For further information on the IA's new insurance levy, you can visit their website's FAQ section here. If you have any questions regarding your premium levy arrangements, be sure to contact your insurer, or get in touch with our team of experts today.