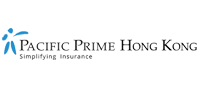 Best things to do to celebrate Mid-Autumn Festival in 2022
The Mid-Autumn Festival is just around the corner! It's an exciting time of year regardless of whether this is your first time celebrating the festival or you've been celebrating it since you were a child. You can look forward to indulging in rich mooncakes, visiting gorgeous and lantern-filled streets, admiring the illuminating moon, or doing a combination of all three! If you're not sure where to begin, this Pacific Prime Hong Kong article is your guide!
The lowdown about the Mid-Autumn Festival 
You can probably skip this section and head straight to the good stuff if you're already well-versed with the Mid-Autumn Festival. But for those who don't, let's spend a few minutes going over the when, what, and why of the festival. A bit of context goes a long way in helping you appreciate and enjoy the festival, and it gives you more fun facts to throw into conversations as well!
The exact dates of the Mid-Autumn Festival changes every year as it's based on the Lunar calendar. This year, the festival falls on Saturday, September 10th, 2022. It's a traditional festival that's all about bringing family together and eating mooncakes. Lanterns and the moon also feature pretty big, and there'll be many displays around the city. Those with kids can also get involved in at-home craft activities. 
By now, you're probably curious about how this festival came to be. While the exact origins of the festival is unknown, it's deeply ingrained in Chinese culture for the last 3,000 years. It is believed that ancient Chinese emperors worshiped the moon in the autumn to thank it for the harvest, while ordinary people saw it as a way to celebrate their hard work. Over time, this turned into the Mid-Autumn Festival, a time to show appreciation for the moon post-harvest.
Read more: Did you know that there are also many legends surrounding the Mid-Autumn Festival? To dive a bit deeper into these legends, including the legend of Chang E or the Goddess of the Moon, and discover more about the  festival's significance, you can check out this Pacific Prime China article. 
Celebrating Mid-Autumn Festival in Hong Kong 
Now that we've got the context out of the way, we can focus on the things to see and do. When it comes to celebrating the Mid-Autumn Festival in Hong Kong, you can do the traditional stuff or something new and fresh with a Mid-Autumn twist – the sky really is your limit! So, without further ado, here are the best things to do to celebrate the Mid-Autumn Festival in no particular order.
Watch the

Fire Dragon Dance at Tai Hang

, a magnificent event that involves around 300 performers, 7000 incense sticks, and a 67-meter-long dragon.

Check out the Mid-Autumn Lantern Carnival at Victoria Park. In addition to brightly lit lanterns, you'll find game stalls, palm reading, and even traditional stage shows. 

Head to Yuen Long's Tai Kiu Market or 'Lantern Street' to get your hands on a traditional, handcrafted lantern or see an assortment of colorful lanterns on display. 

Venture out to Tai O Fishing Village and see the entire village come to life with their lanterns.

Go mall hopping to view Mid-Autumn Festival Lantern Displays. For traditional and colorful Chinese lanterns, Lee Tung Avenue in Wan Chai is your best bet. 

Get crafty at

PMQ's Mid-Autumn Amazing Crafts Workshop

, and create anything from origami lanterns to jewelry boxes and upcycled hoop lights. 

Indulge in Chinese food like Dim Sum at one of your go-to restaurants or try something new. 

Dine at a rooftop bar from dusk into the late hours to catch the full moon and appreciate it in all its glory. 

Sample mooncakes from the many famous cafes and restaurants across the city – from traditional flavors like White Lotus to unconventional ones like Tiramisu. 

Try your hands at baking! Find a recipe online and create your own mooncake, experimenting with the fillings as you go along. 

Embrace the great outdoors by going for a picnic in the park, a BBQ on a family-friendly beach, or a night hike and experience the city light up. 

And more!
Get in touch with Pacific Prime Hong Kong today!
As you celebrate the Mid-Autumn Festival and spend quality time with your family, you'll be reminded of the important things in life: your health and wellbeing, and that of your loved ones. So if you don't already have a comprehensive health insurance plan in Hong Kong, take the opportunity to secure one through a reputable and experienced insurance brokerage like Pacific Prime Hong Kong. 
We've been helping individuals and families from all walks of life find the right health plan for their needs and budget, and providing them with assistance throughout their insurance journey. From filling out lengthy application forms and negotiating with insurers to filing claims for reimbursement and supporting plan renewals, there won't be a moment you're left to fend for things on your own. 
Contact us to get started today!
Latest posts by Suphanida
(see all)