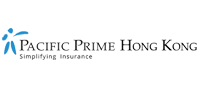 Finding the best medical insurance coverage for IVF in Hong Kong
Hong Kong is notorious for its high cost of private medical care (including IVF treatment), which is why securing the best medical insurance can be a good way of ensuring that you have access to the best fertility treatment facilities in the city without breaking the bank. As discussed in one of our previous blog posts on the release of our new In Vitro Fertilization Guide 2017 – 2018, more and more couples in Hong Kong are demanding Assisted Reproductive Technology (ART) treatments like In Vitro Fertilization (IVF).
Reasons for this growth in demand are varied, one major factor being that many couples are waiting until later in life before starting a family, thus increasing their chances of running into problems; such as poor ovulation in women, and lower sperm quality in men. When pursuing IVF treatment in Hong Kong, you will quickly find that there is a wide variance in prices, with private facilities usually charging much higher fees than public facilities.
To help clear up some of the confusion regarding IVF treatment in the city, we've included in this week's article an overview of where you can go for treatment, and how to find the best medical insurance coverage for IVF in Hong Kong.
What is In Vitro Fertilization?
Before we look at IVF treatment facilities and how to find the best private health insurance for ART treatment cover in Hong Kong, it's a good idea to first define In Vitro Fertilization. The words 'in vitro' are derived from the Latin words in vitrō, which literally means 'in glass'. IVF therefore describes the joining of a woman's egg and a man's sperm outside of the woman's body, in a laboratory dish. The resulting embryo is then planted back into the woman's uterus.
According to MedlinePlus, there are five basic steps to IVF:
Step one: Stimulation – Fertility drugs are given to the woman to boost egg production.
Step two: Egg retrieval – A surgery (usually an outpatient procedure) called "follicular aspiration" retrieves the eggs from the woman's body.
Step three: Insemination and fertilization – The best quality eggs are joined with the man's sperm in an environmentally controlled chamber.
Step four: Embryo culture – When the fertilized egg divides, it becomes an embryo. The embryo is checked regularly to ensure it is growing properly.
Step five: Embryo transfer – Resulting embryos are inserted into the woman's womb. If it implants into the lining of the womb and grows, pregnancy is achieved.
Where can you go for IVF treatment in Hong Kong?
In Hong Kong, you can pursue IVF treatment at both public and private facilities. One thing that should be made clear here, however, is that not all hospitals and clinics in the city offer such services. For instance, out of the 42 public hospitals and institutions here, only three hospitals offer IVF treatment services:
The Prince of Wales Hospital
The Queen Mary Hospital
Kwong Wah Hospital
As of 2014, there are 41 private clinics and hospitals offering ART treatments. Not every ART-capable clinic and hospital, however, offers IVF treatment; only 11 out of 41 private facilities do. Some of these facilities include:
Hong Kong Sanitorium Hospital
Hong Kong Assisted Reproduction Center
The Women's Clinic
Prince of Wales Hospital's Department of Obstetrics and Gynaecology (private stream)
Queen Mary Hospital (private stream)
Union Reproductive Center
And more
It is also worth noting here that in Hong Kong only heterosexual, married couples are legally allowed to receive fertility treatment. Unmarried residents found to have travelled overseas for IVF or any other ART treatment may face a fine of HKD 25,000. That said, no such fines have been issued thus far.
What is the cost of IVF in Hong Kong?
Like virtually all other types of care in Hong Kong, costs for IVF can vary significantly depending on your particular situation and whether you seek treatment via the public or private system.
Costs via the public system
As outlined in our new IVF guide, care at public hospitals are generally a lot cheaper as they are offered at a subsidized rate as shown in the table below, which is eligible to anyone holding a Hong Kong Identity Card (HKIC):
Source: In Vitro Fertilization Guide 2017 – 2018
Costs via the private system
Costs at private hospitals and clinics can vary significantly. Prices are generally more expensive at private facilities than their public counterparts, which is why many expat and local couples alike try to find the best medical insurance policy to offset all or a majority of their IVF costs. Our table below includes a cost breakdown at three major private IVF facilities in the city:
Source: In Vitro Fertilization Guide 2017 – 2018
Please note that the above public and private IVF costs are simple estimations and do not include additional costs like referral and extra care charges. When everything is taken into consideration, the total cost will vary for each individual.
How to find the best medical insurance for IVF coverage
As can be seen from the cost estimates above, IVF treatment can be very expensive in Hong Kong, especially when you need to factor in the costs of prenatal care, delivery, and postnatal care. If you're looking for the best medical insurance that covers IVF and other ART treatments, you'll need to first find a plan that covers such treatments.
It's worth noting here that not all plans will cover IVF, primarily because it is a very expensive procedure. Plans that do cover it are usually (but not always) considered a maternity benefit, meaning that you will need to secure maternity insurance in order for the insurer to consider claims. Of course, there are also plans that cover IVF and do not require you to secure maternity insurance.
It can be tricky finding the best medical insurance for IVF cover, which is why talking to an experienced broker like Pacific Prime Hong Kong can really help give you the peace of mind you need. Our experienced team of experts, some of them moms themselves, have years of experience offering the best medical insurance plans to expats and their families in Hong Kong, and are geared with specialist knowledge on all aspects of maternity and infertility treatment to ensure that our clients have access to the best healthcare facilities the city has to offer.
Those looking for international coverage will be happy to know that we also offer a wide range of international private medical insurance plans that cover you both locally and internationally.
Download our IVF guide today
Looking for more in-depth information on the major things you need to know about IVF services and finding the best medical insurance coverage in Hong Kong? If so, be sure to download our brand new In Vitro Fertilization Guide 2017 – 2018 here today. Alternatively, feel free to browse our extensive range of health insurance guides, including our newly released Maternity Insurance Guide. For further guidance on finding the best medical insurance plan, you can also check out our article on the topic here, or contact us today.
Jessica Lindeman is a Content Strategist at Pacific Prime. She comes to work every day living and breathing the motto of "simplifying insurance", and injects her unbridled enthusiasm for health and insurance related topics into every article and piece of content she creates for Pacific Prime.

When she's not typing away on her keyboard, she's reading poetry, fueling her insatiable wanderlust, getting her coffee fix, and perpetually browsing animal Instagram accounts.
Latest posts by Jess Lindeman (see all)