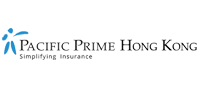 The benefits of health tracking in the workplace
There is a whole spectrum of benefits concerning health tracking devices in the workplace that extend beyond the employees themselves. The employer and even the insurance company can see measurable advantages of a well-designed workplace wellness program that includes health tracking devices. The workplace wellness trend is here, and with the advancement in wearable technology, firms and insurers alike can now tap into the health tracking world, where they can now not only motivate employees, but also track their fitness progress in real time, which in turn can lead to better data management, lower claims, and better preventive care for workers.
Today, Pacific Prime Hong Kong will discuss the benefits of wellness incentive programs such as health tracking in the workplace.
A new era of wellness in the workplace
Wellness incentive programs are now a part of many employee benefits plans, together with group medical plans, paid leave policies, flexible working hours, among other benefits. What are these wellness programs, and how do they give value to employees, employers, and insurance companies?
Corporate wellness programs have been present in the HR world since the 70s. Encouraging employees to take part in a half-marathon, organizing company-wide health campaigns, or even on-site health check-ups are among some of the programs and strategies companies can adopt to promote health and wellbeing in the workplace. Some firms offer on-site fitness classes or gym reimbursements to their employees, and more recently there has been a trend towards modern wellness incentive programs.
Wellness with an app
Running such incentive wellness programs has never been easier than nowadays, especially with the help of health tracking apps and devices. Employees can use either special apps, often designed by their group medical provider, or designated health tracking devices to measure their fitness progress. Personalized goals and challenges can be based on the employee's age, sex, current fitness levels, and health.  
Encouraging employees to walk a certain amount of steps a day, or take part in different fitness, mindfulness, or nutrition activities promotes good health at work. And, if the app also reminds your employees about essential health check-ups and rewards them with points for completing certain tasks, the advantages for employers and staff are even more significant.    
A win-win scenario for everyone
Health insurance providers certainly have an incentive to improve their customers' overall health, as that could decrease the number of claims they have to pay out over the long term. This translates directly into reduced group insurance premiums for the employers, and eventually in better employee health.
The benefits of health tracking in the workplace
Health tracking and wellness incentive programs are a great way to motivate your employees while promoting good health at work, as well as understanding your employees' needs and habits at the same time. Below, we present four of what we believe to be the most crucial benefits of health tracking in the workplace.
Camaraderie and healthy rivalry
A fun wellness incentive program can create a sense of camaraderie and healthy rivalry between colleagues. Either individually, or as a team, employees collect points for achieving specific goals, and such activities lead to a happier and more engaged atmosphere at work, giving people one more exciting topic to talk about during their lunch or coffee breaks.
Positive company culture and branding  
During the recruitment process, a compelling employee benefits plan that includes a wellness program appeals to prospective employees, especially to 44% of the workforce in the Hong Kong market – millennials. Employees – especially those in high demand – expect more than a group medical plan and a standard leave policy, and employers should consider this when structuring their policies to stay attractive to the right talent.
A more productive workforce
Health and fitness trackers allow employees to monitor their physical activity, their diets and even sleep patterns. That can lead to employees being able to manage their chronic diseases better, or at least be more motivated to do so via competitive programs, or even prevent chronic illnesses from developing at all. The improved overall health of employees ultimately leads to increased productivity due to better workplace attendance, which leads to…:
Healthcare cost savings
Healthy employees and their families don't need to go to the doctors as often, making the overall claims amount lower per policy year, and thus, leads to an overall lower expenditure as it pertains to their healthcare costs. This, in turn, might lead to a recommendation of a different level of coverage for your employees, or even a slight decrease in group insurance premiums, which is an incredibly rare situation. Typically, insurance premiums rise upon plan renewal, and as a 2017 US study shows, the average single premium increased 4% for employees enrolled in group medical policy.
How can Pacific Prime Hong Kong help your organization?  
Do you know what corporate benefits consultants do? Consultants, or advisors, work with your organization to establish your goals, identify any challenges and gaps in your current employee benefits plan, and ultimately, match you with the best plan for your budget and needs.
Pacific Prime Hong Kong has over 19 years of health insurance experience, and is also a veteran specialist in designing group health insurance, as well as employee benefits plans. Our specialists know the current market trends, group health plan costs, and strategies that can help you control health-related costs in your company. Some of our services include claims analysis to determine if the current premiums you pay are adequate, plan comparison, administration support, and premium negotiation, which are all free of charge for our clients.
To learn more about how we can help you with your employee benefits package or group medical insurance, contact us today for a free chat, or visit our corporate website for more detailed information.
Elwira Skrybus is a content writer at Pacific Prime. In her everyday work, she is utilizing her previous social media and branding experience to create informative articles, guides, and reports to help our readers simplify the sometimes-puzzling world of international health insurance.

When she isn't writing, you are most likely to find Elwira in search of the perfect plant-based burger or enjoying Hong Kong's great outdoors either at the beach or from the boat - the closer to the sea, the better!