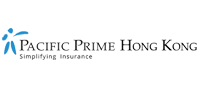 5 steps that can help protect your business income
You are not alone if you are a small business owner struggling to keep your finances in check or worried about a business emergency. Unexpected events can sabotage your efforts – and you would be surprised to know that these events happen more often than you think. That being said, about 25 percent of businesses don't reopen after a major event, but it's not all bad news; with the right business income protection insurance plan, you can still stay afloat.
In this Pacific Prime Hong Kong article, we will learn more about maximizing the chances of your business's survival in 5 different steps.
1. Assess possible threats
Assessing possible threats is a must to protect your business from unexpected challenges. We live in a world where anything can happen. Natural disasters, power failures, pandemics, data breaches, and more pose a significant threat to businesses in the present day.
So, assess your business thoroughly, from your location, team, and the key factors critical to your business. Here are some things to consider:
Do customers visit your business physically?
Is your workspace in an area that is prone to crime or unstable weather conditions?
Is your inventory in a safe location?
Do your employees work on-site or virtually?
Where do you store your customer information?
How do you process payments?
What might prevent employees from showing up to work?
And more.
These are all essential questions to assess while you examine the possible threats and challenges your business could face.
2. Know your assets and dependencies
Now that you have a fair idea of the possible threats your business could encounter, it's time to take inventory of everything your business owns and anything that generates income. Generally speaking, these assets fall into three categories:
Tangible assets – land, buildings, vehicles, tools, computers, merchandise, inventory and more that your business owns or uses.
Intangible assets – reputation, intellectual property, data and partnerships. Note that these are all extremely important for a business, and can affect its profitability if compromised.
People – the most important assets for any business. So, identify key members you cannot let go of on short notice.
3. Identify how much business insurance you need
Business income protection insurance or business insurance is the most prudent way to protect your income against unforeseen events. There are many kinds of business income insurance to choose from. Here are a few for you to get started with:
Corporate income protection
Business owner policy
Executive income protection
Small business income protection insurance
If you already have a policy, read it thoroughly to ensure that your plan covers the possible threats and assets you identified in the previous steps. We recommend working with a reputed and experienced insurance brokerage, as it may be challenging and confusing to choose the right insurance plan by yourself.
4. Work on a business continuity plan
Come up with an emergency business plan by identifying the key resources and functions you need to get up and running quickly (maybe with limited capacity). It's a good idea to compile a list of everyone you will need to reach out to during a crisis, including management, staff, customers, suppliers, insurers, emergency workers, etc.
5. Pen down a recovery plan
While a continuity plan can help you get by, you will need a comprehensive recovery plan to move forward beyond the minimums. You may have to plan communication strategies to get in touch with your suppliers or customers to let them in on the situation and reassure them that they need not worry and to continue to do business with you.
Work with Pacific Prime Hong Kong to secure a business income insurance
Ensuring your business is covered by an income protection insurance plan can offer peace of mind during a business emergency. If you are concerned about finding the right plan for your business, get in touch with an insurance expert at Pacific Prime. With over 20 years of experience in the industry, Pacific Prime has helped thousands of businesses across the globe with their property and casualty, and business income insurance.
Get in touch with Pacific Prime Hong Kong today for a FREE quote!
Latest posts by Lakshmi Chirumamilla
(see all)