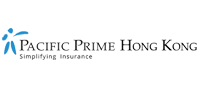 Does the haze in Hong Kong have an impact our health?
Yet another typhoon is headed in the general direction of Hong Kong. While it won't be here for a few days yet, it is bringing the typical weather with it. One thing anyone who has spent time in Hong Kong will notice is that before a typhoon hits there is always a few really nice days with hot weather. It's not all good, however, as this hot weather is usually accompanied by increased levels of what the government calls "haze". The question many people ask however is whether this haze in Hong Kong is unhealthy or not.
What exactly is typhoon haze?
First off, it is important to point out what exactly haze is. At a high level, haze is air pollution. According to KnowledgeNuts, "Haze happens when the particles in the air are pollutants. Most of the time, haze occurs in areas far from the original source of the pollutants, which are carried by wind currents to where they ultimately gather. Haze forms when light reflects off airborne pollution particles and interferes with visibility."
Air pollution is a common problem in many cities in China, Hong Kong included, but it appears to often be worse when a typhoon is approaching. The main reason for this is actually the typhoon itself.
As typhoons spin up and gain strength over the Pacific they grow and start to generate strong convection currents which suck up hot and humid air. With many typhoons this leads in the dispersal of hot air over large areas. This hot air starts to cool and fall, what meteorologists refer to as 'subsiding', and will bring hot air and light-to-no winds in areas usually ahead of the typhoon.
Usually, during the summer in Hong Kong, there is a light to moderate wind that essentially blows the air pollution away from Hong Kong. But when some typhoons spin up and head towards Hong Kong the wind dies or switches direction pulling air pollution down from the north/northwest. This meets the subsiding air and when combined with the lack of wind essentially stops the dispersal of air pollution.     
Is it bad for our health?
Yes, air pollution/haze is widely known to have negative effects on our health. Most experts will split up the health effects caused by exposure to air pollution into two different categories:
Short-term exposure
In healthy adults, short-term exposure (a few hours to days) to air pollution will usually have minimal impact on our overall health. E.g., if you are outside for a few minutes on days with high levels of haze, you likely won't notice any major health effects. That said, many people that are exposed to high levels of air pollution for a short amount of time will often notice:
Irritation of the eyes, nose, and throat

Shortness of breath

Increased coughing

Tightness in the chest
Luckily, these will usually subside within a few days of exposure, especially if the air clear up. While some people won't notice any of the above conditions, on days where the haze is thicker in Hong Kong people with heart or lung conditions, young children, and the elderly may be more sensitive to the above health effects.
Long-term exposure
Studies on the health effects of long-term exposure to air pollution have found that there is an increase in the risk of:
Strokes

Heart disease

Lung cancer

Developing chronic conditions

Respiratory disease like asthma
According to the WHO's fact sheet on air pollution, "in 2012, some 72% of outdoor air pollution-related premature deaths [estimated at 3.7 million worldwide for that year] were due to ischaemic heart disease and strokes, while 14% of deaths were due to chronic obstructive pulmonary disease or acute lower respiratory infections, and 14% of deaths were due to lung cancer."
At a local level, there have been numerous studies done into the impact of air pollution on our health with the Center for Health Protection finding that "Studies based on local data have revealed that there was a strong association between high pollution incidents, and both hospital admissions and premature deaths from respiratory and cardiovascular diseases."
Can I minimize the impact of haze on my health?
Luckily, when the haze comes to Hong Kong there are a number of things we can to do minimize the impact it will have on our health. Here are 5 such things.
Be aware of the haze levels
The good thing about the air in Hong Kong is that air pollution and haze levels will vary. Some days the air will be relatively clear, while on other days it will be quite thick. This means that if you do find yourself affected by air pollution, you are likely going to need to keep track of days when you could face a higher chance of health problems. For example, if you have asthma and find symptoms get worse when the haze increases, you can better know when you're going to need to bring extra medication with you.
One of the best ways to keep track of the haze levels in the city is the Air Quality Health Index site. Run by the Environmental Protection Department (EPD), this site provides you with an hourly rating of the overall quality of the air. The site uses a rating scale of 1-10+ to rank the air quality, with 1 being low and 10+ being serious. The ratings have also been grouped into five health risk categories (viewable here) that have related recommendations on what people should do in terms of staying healthy.
For example, on September 27 the rating in most of Hong Kong was between 8 and 10, which is considered to be 'very high'. The EPD recommends that people who are sensitive to air pollution minimize their physical exertion and time spent outside.  
Limit exposure
As recommended by the EPD and, indeed, almost every other environmental agency around the world, when air pollution levels are elevated it is a good idea to limit your exposure. This means reducing the amount of time you spend outside, or the level of physical exertion. After all, if you go out running in Hong Kong when the air pollution is high, you will be inhaling more pollution, thereby increasing your risk of being affected by it.
Consider a mask
If you find that the pollution really bothers you, or you will need to spend a lengthy period of time outside, then it might be a good idea to consider wearing a mask. Unfortunately, a surgical mask will not be much help here. Instead, it is advised that you look for an N95 mask. These masks have filters that block 95% or more of all small particles in the air.
Some pharmacies may carry these in the city, but your best bet at finding N95 masks is at hardware stores. It is important to note here that, for these masks to be effective, they need a tight seal over your nose and mouth, so be sure to try a mask on before you buy it.
Invest in an air filter
Another option is to invest in an air filter. These come in all shapes, sizes, and levels of effectiveness, so it is important to shop around. Generally speaking, try looking for a purifier that has both HEPA and carbon pre-filters. For more tips, check out Consumer Report's guide on air purifiers. While these are for the US, many similar models are available here in Hong Kong and will work just as well.  
Don't forget about health insurance
Finally, if you are sensitive to low air quality or are exposed over a longer time, you are going to need to see the doctor at some time or another. If you are diagnosed with health problems like asthma, long-term care will likely be needed. This can be incredibly costly, especially if you prefer to visit private doctors.
Luckily, health insurance can be a great way to offset costs while also ensuring that, should you require care for a condition caused by air pollution, the costs are covered. Contact Pacific Prime Hong Kong today to learn more about your options.
Jessica Lindeman is a Content Strategist at Pacific Prime. She comes to work every day living and breathing the motto of "simplifying insurance", and injects her unbridled enthusiasm for health and insurance related topics into every article and piece of content she creates for Pacific Prime.

When she's not typing away on her keyboard, she's reading poetry, fueling her insatiable wanderlust, getting her coffee fix, and perpetually browsing animal Instagram accounts.
Latest posts by Jess Lindeman (see all)