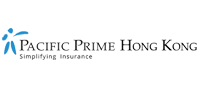 What's a corporate benefits consultant? Top reasons why using one is the superior choice
Gone are the days when employees happily collected their salary and expected little more. In today's candidate-driven job market, employee benefits have become the "crown jewels" of compensation packages. In fact, 78% of job candidates look at a company's employee benefits when deciding whether or not to accept an offer. As employers look to deliver the most competitive, yet cost-effective employee benefits package in the market, an increasing number of companies are engaging the help of corporate benefits consultants. Here, we look at what a corporate benefits consultant does, and the top benefits of using one.
What is a corporate benefits consultant?
In essence, corporate benefits consultants offer advice to employers on matters relating to employee benefits and/or group health insurance. Using the right one can help your HR team breathe easier, as top corporate benefits consultants are specialized in designing, implementing, managing, as well as communicating your company's suite of benefits to employees.
Large corporate benefits consultants are also geared with the expertise necessary to offer impartial advice on a wide variety of employee benefits solutions that are tailored to your company's needs, including:
Corporate health insurance
Tailored employee wellness programs
Employee assistance programs
Group life insurance
Travel insurance
Liability insurance
Property and casualty
Workman's compensation
Vehicle insurance
And many more
What are the perks of working with a benefits consultant?
A top comprehensive employee benefits consultant does not just stop at saving the legwork of finding the best benefits plan, but works with you to ensure that your benefits remain sustainable and cost-effective throughout their lifetime. Initially, the consultant will take the time to get to know your business and any potential insurance-related pain points. From there, a quality consultant can:
Assess your company's historical claims data to reveal your underlying claiming pattern, and determine the performance of your current plan
Leverage their close relationships with major insurers to negotiate premiums on your behalf, and ensure that any specific conditions are met
Reduce your HR department's workload by offering additional services such as plan administration, reporting, claims processing, data analysis, new staff applications, handling enquiries, and more
Keep your company compliant with multi-jurisdictional corporate benefits solutions
Use their insider's knowledge to ensure that your employee benefits are competitive in your industry
Advise on the best cost containment measures
The more established a corporate benefits consultant is, the better your position will be when it comes to negotiating the most competitive benefits, at the best price. Employee benefits consultancy and brokerage firms that are well-regarded in the benefits industry will give you a major advantage by virtue of the fact that their influence will be more powerful than if you negotiated alone.
What should I expect from a top corporate benefits consultant?
Many firms in Hong Kong offer advice on employee benefits and corporate insurance, so how do you choose the best one? While you could start by sending out a request for proposal (RFP), there are also a number of things that you might want to consider to see if they're the right fit for you. These include:
Are they knowledgeable?
A good consultant should be geared with the market intelligence and industry knowledge necessary to ensure that you're matched with the right employee benefits provider for your company's needs. Be ready to ask them questions, e.g. how they will handle your claims data, and what your current data tells them? If they're providing answers that you could already get on your own or from an insurer, then maybe they're not be as knowledgeable as they appear.
Are they accessible?
You should be able to access your consultant when you need to, and expect a dedicated point of contact for issues concerning high level management. However, please keep in mind that not all benefits consultants are created equally. Smaller consultants may not have enough resources to provide you with global, year-round support. In fact, you'll likely find that lower-tier benefits consultants only have the resources to focus on their clients around purchase or renewal time.
Are they client-focused?
A top corporate benefits consultant should understand that it's all about you: your budget, your benefit requirements, your pain points, and how your benefits strategy influences your business strategy.
They should be able to demonstrate how they will help you solve any benefits-related issues that you are facing, and how they will make your current processes easier. Smaller consultancies may simply match you with an employee benefits package, and then leave you to manage and administer the plan on your own. Others will take those duties on themselves, leaving your HR to focus on their other priorities.
Are they analytical?
A great employee benefits consultant can provide clear and concise information related to your claims data that no other will have highlighted before. Not only that, but consultants with a wealth of claims data analysis experience will also be able to leverage the data to negotiate better premiums or terms, depending on what the data shows.
The Pacific Prime Hong Kong difference
As the benefits consultant of choice for over 3,000 corporate clients, Pacific Prime has developed a wealth of experience advising SMEs, schools, and multinational companies operating in virtually every industry. In becoming Asia's leading benefits consultant, we've developed a unique service model that we refer to as a 'broker framework'. The framework is comprised of three key elements:
Together, these elements allow us to offer unparalleled service to all corporate clients, no matter what size or industry. Here's just some of the many things you can expect from partnering with us:
Veteran employee benefits experience: With almost two decades of experience in many key expat locations, we have close relationships with virtually all major employee benefits providers in the world.
Dedicated teams for year-round support: We assign a dedicated point of contact for every corporate client, and provide year-round support to look after applications, claims, staff education and orientation, and even have in-house developed IT systems to ensure the most effective employee benefits management.
A global network of offices: With offices located in many key locations, including Dubai, China, Hong Kong, Thailand, and Singapore, as well as over 25 languages represented, you can rest assured that we can meet the diverse needs of all our clients, wherever in the world they are.
Dedicated policy portal: We offer personalized e-claims and policy portals for your employees and HR staff to streamline the claims process, as well as highlight key policy information.
Pacific Prime Hong Kong is an expert team of corporate benefits consultants ready to leverage our years of experience in the field to work for you. For all the information on what makes us the leading advisory firm for employee benefits in Hong Kong, check out our corporate flyer, or visit our global corporate site today. If you'd like to get started with Asia's leading corporate benefits consultant, contact us today.
Jessica Lindeman is a Content Strategist at Pacific Prime. She comes to work every day living and breathing the motto of "simplifying insurance", and injects her unbridled enthusiasm for health and insurance related topics into every article and piece of content she creates for Pacific Prime.

When she's not typing away on her keyboard, she's reading poetry, fueling her insatiable wanderlust, getting her coffee fix, and perpetually browsing animal Instagram accounts.
Latest posts by Jess Lindeman (see all)