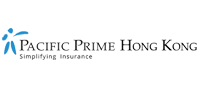 Blood donation in Hong Kong and you
Blood is the lifeblood of our lives. Seriously though, while occasions in which we need access to blood are (hopefully) few and far between, blood is still something that we should be concerned with. Not only the blood that is currently in our bodies or our bodies' capacity to create more, but the blood found in our locality, too. If you needed several pints of blood in a medical emergency today, would Hong Kong's hospitals be well prepared to address your needs? In actuality, that all depends on a number factors. Here, Pacific Prime Hong Kong provides a comprehensive look at the issue of the city's blood reserves, how they are maintained, and if Hong Kong has enough blood to go around.
Blood donation shortages in Hong Kong
If you were to look into the annals of recent history to find information about the blood supply in Hong Kong you will see that the city has had a somewhat chronic problem with maintaining adequate levels of blood in its reserves. The Red Cross Blood Transfusion Service (BTS) has stated that they require 1,100 blood donors daily in order to ensure that Hong Kong's supply of blood is sufficient, which has proven to be a problematic target to meet.
What's more, among the blood donors that the BTS did see in 2017, one out of every eight was turned away due to not having enough iron in their blood, which could prove harmful to any potential recipients of it. This was likely due to unhealthy diets that seem to be becoming ever more prevalent in Hong Kong. In order to battle this, doctors state that Hong Kong citizens, especially those planning to donate blood, should consume Vitamin C for better iron absorption, eat iron-rich foods, and avoid drinking caffeinated beverages following meals, as they can lower a person's rate of iron absorption.
On the bright side, the number of units of blood collected in Hong Kong has been rising each year. While the city collected 234,086 units in 2011, in 2015 this number had risen to 261,110. It's true that the city's population also increased over this time period, but it's still good to see that blood donation appears to be scaling with Hong Kong's growth. Well, at least until recently.
The most recent report outlining a shortage of blood in the SAR from the South China Morning Post was posted on February 8th, 2018, and highlights that there had been a 5.3% drop in the number of blood units collected here between 2016 and 2017 as a result of seeing 15,000 fewer donors visiting blood donation centers. Perhaps especially troubling was that the number of first time donors fell by 8.3% during the same time period. This could speak to a lack of awareness among Hong Kongers of this particular issue, but the BTS has some additional theories as to why attendance was down over the year.
Low reserve reasoning
The first reason to help explain lower blood collection performance in 2017 was an unusually high preponderance of bad weather. The five typhoons that occurred in 2017 had the effect of causing poor attendance at or the outright cancellation of blood donation drives across the city. Also mentioned were the long bouts of very cold weather that Hong Kong has seen in early months, which the BTS believes has decreased donor turnout.
Why else are local blood stores chronically low? Well, not only are less donations coming in, but demand is increasing. An ageing population in Hong Kong has led to hospital wards that are sometimes overflowing with patients, and more of the city's blood reserves are being used as a result.
Hope from tragedy
All of the above notwithstanding, there has been a recent spike in donations that undoubtedly has allowed the BTS to achieve its daily targets as of late. Unfortunately, it took a major tragedy to make it happen.
On February 10th a bus accident left 19 people dead and another 65 injured in one of the worst traffic accidents in recent Hong Kong history. The media attention called to this event prompted thousands of people to go to their local Red Cross blood donation centers to give blood in the hopes of helping survivors of the crash. In fact, so many people turned up to donate blood that some of them had to be turned away simply because there were more donors than could be seen during the center's opening hours.
With any luck, those that were unable to donate at the time will head back, and some of the people that donated for the first time as a result of the crash will become regular donors.
What's being done?
This all begs the question, "What is being done to ensure that Hong Kong can start meeting it's blood donation goals in 2018 and beyond?" The BTS asserts that it is working to bolster public awareness and education of the issue.
In addition to this education, the government has been allowing people that were formerly banned from donating blood to give – namely, Hong Kong's male homosexual population. After not allowing homosexual men to give blood at all in previous decades, on September 25th, 2017, it was announced that this policy would be overturned, and gay men would be allowed to donate blood as long as they had not had sexual relations with another man within the previous twelve month period. This move mirrors those of other countries allowing homosexual men to donate, such as the UK, the US, and Australia.
Still not allowed to donate blood in Hong Kong is any person that lived in the United Kingdom for three months or more between the years 1980 to 1996, or in Europe for five years or more from 1980 onward due to concerns about Mad Cow Disease.
Expats at risk
Concluding with a topic that doesn't get much coverage among local Hong Kong media outlets – though it is something that we've crowed about before – but Caucasian people in Hong Kong are actually at greater risk of having negative medical outcomes due to an unavailability of blood for the purposes of transfusion. This is simply because of genetic differences between Caucasians and Asians.
Caucasian people are more likely to have Rhesus factor negative (Rh-) blood (i.e. an A- blood type, as opposed to an A+ one) than Asians. While 1 in 7 Caucasians will have a negative blood type, among the Chinese population, this ratio is more like 1 in 370. This has created a situation where the reserves of blood catering to Rh- blood types are significantly lower than their positive counterparts in the city. The situation is even so dire that Hong Kong's Rh- blood stores are kept at a central facility from where they can be distributed to a facility that needs them, since there is not enough on hand to send each hospital its own supply.
All this leaves ethnic Caucasians with Rh- blood to worry about what will happen in the event that they have a serious accident that causes the loss of substantial amounts of blood.
To find out more about how private medical insurance can help you get the blood you need if you are in such a situation, contact the insurance experts at Pacific Prime Hong Kong. We can answer all of your questions, as well as provide you with a free price quotation and plan comparison.