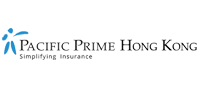 Mental health in Hong Kong
Growing up we are often told to eat healthy, get regular exercise, maintain a healthy body weight, etc. While these are important pieces of advice that will help us remain healthy well into our later years, it's important to not just focus on your body, but also your mind. Ask anyone who suffers from a mental illness and it will often seem like they can be just as debilitating as a physical injury or illness. The problem is, here in Hong Kong, mental health is not a thing that is widely discussed or even supported, and this is starting to pose a real problem for many in the city.
In this article we take a look at some intriguing news around mental health in Hong Kong, and present some useful information for those looking for mental health care.

The most recent mental health news in Hong Kong
In early November, the SCMP published an article on the current state of mental health in Hong Kong. The article reported that a study conducted by government departments and Non-Governmental Organizations in the city found that 31.6% of respondents in the study were found to have unsatisfactory mental health, an increase from the 2015 results which found that 29.4% of people fell into the same category.
According to the article, "Based on the World Health Organisation's Five Well-being Index, which considers a score below 52 as unsatisfactory, the survey found that the average mental health index of respondents dropped slightly from 57.78 last year to 56.31 this year."
This drop in ranking plainly points to the fact that mental health issues are on the rise here in the city, and while this is worrying there is still a large stigma around mental health issues in the city, with many people refusing to seek care or even discuss the issue.
Can I receive mental health care in Hong Kong?
In short, yes, there is mental health care available in Hong Kong, but largely due in part to the above mentioned stigma around these health issues, the support available falls far short of other countries, especially those in the West.
Like the rest of the healthcare industry in the city, people looking for mental health care do have a number of options available to them, both in the private and public sector.
Mental health care from the public sector
The Hong Kong government offers two publically funded channels for mental health care, namely through the Hospital Authority and the Social Welfare Department. The problem here is that, while these services are available, they are drastically short on professionals and support from the government.
For example, according to a recent press release from the government, "As at March 31, 2013, there were 334 doctors (including psychiatrists) in the psychiatric service departments of HA." This results in a doctor to person ratio that is considerably lower than the 1 psychiatrist for every 10,000 people ratio recommended by the WHO.  
What this means for those who wish to seek care via the Hospital Authority (HA) care centers, e.g., public hospitals and clinics, is that you are going to face an extended wait time. In fact, according to the most current figures published by the HA, a stable case (person deemed not to need urgent mental health care by a doctor) can expect to wait up to a maximum of 148 weeks to see a doctor in some sectors. Beyond that, you will need to have a referral from a General Practitioner before being able to see a mental health specialist.
Mental health care from the private sector
The private sector does fair a bit better than the public sector when it comes to offering mental health care. For example, here is a list of registered and qualified psychiatrists who speak both Chinese and English in the city.
There are also a number of private practice counsellors and psychologists currently in the city, though it should be noted here that there is no governing body behind psychology, which means that any person could technically open a center using the title 'clinical psychologist' and start offering counseling. This means care will need to be taken when looking for a psychologist in the city.
That said, there are a number of professional bodies in the city that do vet psychologists, including both the Hong Kong Psychological Society's Division of Clinical Psychology and the Hong Kong Association of Doctors in Clinical Psychology. Both of the above organizations have a lengthy list of certified psychologists, many with PhDs and masters in the subject.
How much will mental health care cost?
Like all forms of medical care in the city, the cost of mental health care will vary depending on where you receive the care.
For example, the Hospital Authority will charge differing rates depending on the type of care received. For a visit with an outpatient specialist you can expect to pay HKD 100 for the first visit and HKD 60 for each subsequent visit. If you are admitted to hospital for psychiatric care, the rate would be HKD 55 per visit.
If you visit a private clinic rates will vary drastically, from as low as HKD 300 per hour to well over HKD 1-2k per hour. It will be based on the doctor you see and the illness you are looking to treat.
Unlike many other forms of health care, mental health treatment will often require ongoing visits with a doctor or counsellor over a longer period of time. This can quickly put a drain on one's finances, so it would be a good idea to consider looking into insurance that includes mental health benefits.  
Will my insurance cover it?
The good news here is that almost all major insurers will cover mental health related care. That said, the coverage limits offered and benefits covered will vary with each provider, and some insurers will impose fairly low limits for mental health care. It is therefore important to review your coverage options before signing up with a plan.
Beyond that, it is important to note that many insurers will not cover care for things like self-harm and alcohol misuse even if they are linked to mental health.
If you are looking to learn more about mental health and the health insurance that covers it, please contact us today.
Latest posts by Jess Lindeman
(see all)