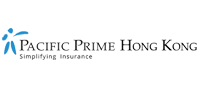 Pacific Prime wins Expat Living's "Readers' Choice Awards 2022"
Thousands of expats in Hong Kong recently cast votes for their favorite products, services, and companies across multiple categories in Expat Living's (a popular lifestyle publication for expats in the SAR) "Readers' Choice Awards 2022". After all, expats have very unique needs and requirements, and some companies are better suited to meet those needs than others. It's on this note that we'd like to announce that we came out on top for the "Best Insurance Coverage". In this Pacific Prime Hong Kong article, we'll reflect on some of the reasons why. 
About Expat Living's "Readers' Choice Awards 2022"
From the best florists to top hairdressers in town, Expat Living's Readers' Choice Awards 2022 had a whopping 121 categories for expats in Hong Kong to cast votes in. The winners for each category are able to use a distinct award seal, so be sure to keep an eye for it on shop windows and company websites. This way, you'll know what businesses your fellow expats recommend this year. 
Services: Best Insurance Coverage
Without further ado, the winners in the "Best Insurance Coverage" category, under the umbrella of "Services", were the following insurers and brokers: 
Pacific Prime comes out on top
Pacific Prime is a licensed insurance brokerage that not only caters to expats, but was also established with this particular demographic's needs and requirements in mind. Neil Raymond, our CEO and Founder, is a fellow expat in Hong Kong himself and realized in the late 1990s that expats had difficulty navigating the local health insurance landscape and finding suitable coverage options. As such, he founded Pacific Prime in 2000 to fill in this gap in the market by "simplifying insurance" (our motto). 
Today, Pacific Prime has grown into one of the world's leading insurance brokerages with many awards and accolades under its belt. From our headquarters in Hong Kong and regional offices in Asia Pacific, the Middle East, Europe, and the Americas, we work with individuals, businesses, and families from all walks of life and across many areas of insurance. However, our commitment to helping expats find the best health insurance coverage for their needs has remained a key part of our mission. 
Further reading: Discover how Pacific Prime grew from strength-to-strength over the past two decades via an interactive timeline of 'Our Story'.
The problems expats face and how we can help
Moving around as expats isn't a piece of cake. Everything is new and different in a foreign country and takes a while to get to grips with, including dealing with a language barrier, understanding how the local healthcare system works, and securing the right health insurance coverage. What's more, moving around (or traveling back home) often also means that there may be gaps in health insurance coverage that needs addressing. 
That's where Pacific Prime comes in. Our team is composed of many highly-trained and multilingual, expat staff (as well as local staff) so that communication is not an issue. We offer our 100% impartial advice in the clients' native language (where possible) and seek to understand their healthcare and lifestyle needs above all. We then provide a tailored plan comparison and explain the ins and outs of the chosen policy so that clients are empowered to make a decision. 
The cherry on top? Our unparalleled services don't end after helping clients compare and select the right health insurance plan. From helping fill out insurance forms and liaising with insurers to making claims for reimbursement and more, we provide a number of value-added services that support clients throughout their insurance journey. In addition to this, we also act in the clients' best interest at all times and are their advocate if ever negotiation with insurers is needed. 
Contact Pacific Prime Hong Kong today!
Like the sound of what you've just read? Or trust the opinions of your fellow expats in Hong Kong who voted for Expat Living's "Readers' Choice Awards 2022"? Whether you're looking for expat health insurance plans (essentially those that offer worldwide coverage) or any other type of health insurance plan in the SAR, Pacific Prime Hong Kong can help. Contact us today to get started!
Latest posts by Suphanida
(see all)