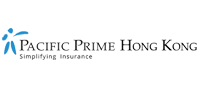 Announcing Pacific Prime's new Long Term Health Insurance Guide
Pacific Prime Hong Kong is proud to announce the launch of our latest Long Term Health Insurance Guide. This guide is a useful resource for anyone looking for a comprehensive and sustainable healthcare policy to tackle the ever-rising medical costs in town.
Nowadays, we have every reason to worry about our healthcare insurance policies due to the overburdened Hong Kong public hospital system and the lack of adequate social protection. The situation is especially alarming when erratic premium increases are getting more common and switching health insurance policies frequently may not be a feasible solution.
Our Long Term Health Insurance Guide 2018-2019 features a comprehensive overview of the key insights from our team of specialists in an easy-to-digest way. Available for free download, this guide is a welcome addition to the other insurance materials on our website. Here, we take a look at the nature of long term health insurance, why it is better than its short term counterparts, and how to identify suitable plans.
What is long term health insurance?
Long term health insurance refers to health insurance that maintains the same coverage for a long period of time. Most health insurance plans are renewed on an annual basis and often up to a certain age. While policyholders have the right to switch to another plan at the end of the policy year, often for reasons such as bad customer service or an unaffordable premium hike, there are several drawbacks to switching too frequently.
One major problem is that any health issues arising during the current policy period will be regarded as pre-existing conditions by the new insurers, which means that such illnesses are ineligible for cover and thus non-reimbursable.
In some cases, some insurers may exercise the right granted in the "renewable upon mutual agreement" clause to reject the renewal of a policyholder in light of their new health conditions. As a result, policyholders may have to deal with hefty medical bills out-of-pocket.
Why you should consider health insurance for the long term?
With this in mind, it is therefore of paramount importance to identify and secure the right long term life insurance plans for you and your loved ones. Not only does it maintain your medical coverage in a sustainable way, but it also gives you the peace of mind and saves you the hassle of finding a new policy every few years. If it still doesn't sound convincing enough for you, we have outlined another five reasons why you should pick long term life insurance.
Cover your healthcare costs now and in the future
No one can say for sure that they can remain healthy in the decades to come. Long term health insurance offers you a stable coverage of any condition(s) you develop in the future. Besides, you may select a plan that does not have maximum age limits so that you can opt to renew policy later in life.
The right coverage will move with you wherever you go
International health insurance plan provides globally portable coverage so you can get medical reimbursement even if you move to another country – perfect for expats and those who travel frequently.
Protect yourself from long term financial loss
When picking life insurance plans, many people are enticed by cheap premiums with rich benefits. Yet, in most cases, they will either find their premiums increase drastically over the next few years or their renewal requests are rejected due to new health conditions. Worse still, these conditions may be deemed as pre-existing conditions by the new insurers. Long term life insurance can be a good alternative to save you from all of these troubles.
Constant access to reliable, quality healthcare
Short term, local health insurance plans usually have a limited network of facilities and doctors, and provide a little to even no reimbursement on out-of-network claims. On the contrary, long term health insurance allows you the flexibility to choose your preferred doctor from a more extensive provider network, and hence ensures more dependable and comprehensive healthcare.
Enjoy auxiliary coverage benefits
Some long term health insurance policies may even go the extra mile and offer inhouse or third party supplemental support services such as assistance for major political/terror issues and medical evacuation, just to name a few.
How to identify quality long term plans?
Now that you are well aware of the necessity of a long term health insurance policy. The next step is to identify which one is the best for you. We have compiled a list featuring 10 factors that you should take into account when shopping for health coverage.
Benefits vs price
Quality of customer service
Is the insurance provider well recognized by hospitals?
Who is the underwriter?
How long has the insurer been in the market?
Number of insured members
Portability of plans
Premium increases at renewal
How does the insurer increase premiums?
How is the broker-insurer customer relationship?
As you can see, there are indeed a plethora of factors to consider. You can find more details here in the full version of the guide. Navigating through the insurance plans can be an onerous task if you are not particularly familiar with the insurance industry. As such, it is a good idea to find a reputable broker like Pacific Prime Hong Kong to help you select the policy that best meets your needs and affordability.
Download the 2018 Long Term Health Insurance Guide today
Now that you have a brief lowdown on the long term health insurance, it may be time for you to get a plan for yourself.With the goal of simplifying insurance, our team of insurance specialists at Pacific Prime are always available to answer your questions, and give you free quotes and price comparisons. Contact us today!
Anthony Chan is a content writer at Pacific Prime. He's responsible for writing, translating, and editing articles, guides, infographics, leaflets, as well as other resources for Pacific Prime and Kwiksure.

When he's not working, he's usually on the hunt for great restaurants, playing badminton, and writing screenplays.