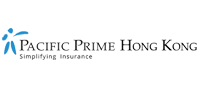 Health insurance costs: How Hong Kong compares with other countries
A couple of weeks ago, we announced the release of Pacific Prime's latest report looking at international health insurance costs in 100 locations around the world. Titled: Cost of International Health Insurance – 2017, our report presents a ranking of countries based on their average cost of health insurance, and analyzes them to help individual and group clients, as well as insurers and brokers, gain a more thorough understanding of international premium costs. As with the previous editions of the report, Hong Kong and its ranking within the Asia region is a particularly interesting case for international health insurance premiums. Here, we discuss how Hong Kong's health insurance costs compare with other countries.
Inside our latest report on the cost of health insurance
Having been featured on International Private Medical Insurance (IPMI) Magazine, Human Resources Online, William Russell, Yahoo! Finance, as well as many other leading websites, our latest report has already gained widespread recognition in the insurance industry and beyond.
Now available for free online and in PDF format, our latest report uncovers the following:
The most expensive and cheapest countries for health insurance
Our report presents a ranking and analysis of the top 20 and bottom 5 most expensive countries in terms of average health insurance costs. As with the previous 2016 and 2015 iterations of the report, Hong Kong again ranks as the second most costly country for international health insurance in the world:
| | | | |
| --- | --- | --- | --- |
| Rank | Country | Average Cost (USD) | % of |
| 1 | US | 19,724 | 100.0% |
| 2 | Hong Kong | 12,585 | 63.8% |
| 3 | Singapore | 10,732 | 54.4% |
| 4 | China | 10,695 | 54.2% |
| 5 | Canada | 10,263 | 52.0% |
At the other end of the rankings, Ethiopia, Angola, and Mali are tied as the countries with the lowest international health insurance costs. While many countries have seen their average premiums increase or hold to roughly the same figures as 2016, interestingly a number of locations have seen their average costs go down. Download our report today to find out why.
What's driving the cost of international health insurance?
In the analysis section, Pacific Prime discusses the four major factors that they believe are driving health insurance costs in most countries including Hong Kong:
Increased demand for international quality private care
Increased cost of health care
Increased regulation
Continuing challenges related to fraud
As the report focuses on the cost of international medical insurance, the above drivers may not be as predominant for local policies, although there is still some crossover between international and local plans.
How Hong Kong compares to other Asian countries in terms of cost
After looking at the average premiums from 10 insurers for individuals, couples, families, and retirees, Pacific Prime found that the average cost of international medical insurance in Hong Kong is USD 12,585. As the second most expensive location in the world, Hong Kong naturally ranks as the most costly location in Asia. Singapore and China are ranked second and third place in the region, with an average premium of USD 10,732 and USD 10,695, respectively. At the other end of the spectrum, Pakistan ranks as the least expensive country, with an average premium of USD 7,391.
Asia region analysis
Another interesting finding generated from our report is that five Southeast Asian countries, including Singapore, Vietnam, Thailand, Indonesia, and Malaysia have increased in ranking and now sit within the top 20 most expensive locations globally. Explained in detail in the report, Pacific Prime believes that the reasons for this are a combination of both the global drivers mentioned above, as well as regional economic and demographic demand trends.
Download the Cost of International Health Insurance – 2017 report today
Keeping up-to-date with your knowledge on the cost of health plans can go a long way in helping you make better insurance purchasing decisions. For more in-depth insight on insurance premiums in Hong Kong, as well as how health insurance costs compare in Asia, Africa, the Americas, the Middle East, and Europe, click here to download the PDF version of our report (contains full location rankings and analysis), or read the online version here for an overview of our main findings.
Do you have any more questions? Contact the insurance experts at Pacific Prime Hong Kong today, who are more than happy to answer any questions you may have regarding insurance, and provide you with a free quote.
Latest posts by Jess Lindeman
(see all)