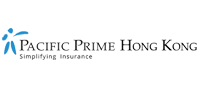 Key insights on medical insurance inflation in Hong Kong
As one of the most expensive regions in the world for private healthcare, the high cost of medical treatment in this city certainly has a major influence on Hong Kong's rising medical insurance premiums. As indicated in our 2016 report on the Cost of International Health Insurance, the average cost of international health insurance in Hong Kong is USD 11,780 – making it the second most expensive country after the US, where the average cost is USD 17,335.
To further delve into the reasons behind skyrocketing insurance premiums in Hong Kong, let's take a look at the findings from our latest report on insurance inflation, titled: International Private Medical Insurance Inflation – 2017, which looks at the drivers of International Private Medical Insurance Inflation (IPMI) on a global and regional level.
The report found that, as indicated in the graph below, the IPMI inflation rate in Hong Kong was 12.1%, which is significantly higher than the average inflation rate of the top 10 IPMI locations included in the report, that of 9.2%.
This article provides an overview of IPMI inflation in Hong Kong. To read the full report, you can view the website version here or download your free PDF copy here.
Major drivers of medical insurance inflation in Hong Kong
When looking at 2016's inflation rate and the Consumer Price inflation of 2.5% (as of June 2016), it appears that IPMI inflation is not influenced by consumer prices. So, what's driving IPMI inflation in Hong Kong? In the latest IPMI report, on top of identifying the seven global drivers of IPMI inflation, we found that there were two major drivers of medical insurance inflation that are specific to Hong Kong:
Increased demand for private healthcare
The public healthcare system in Hong Kong offers medical treatment at highly affordable prices for Hong Kong Identity Card (HKIC) holders. While many residents in Hong Kong benefit from the heavily subsidized, "near-free" services available in public hospitals, the public sector is becoming increasingly overburdened.
This situation is highlighted in an article by SCMP, which cites that the public sector is taking care of 90% of Hong Kong's patients, but only employing 40% of the city's doctors. In contrast, the private sector takes care of 10% of Hong Kong's patients, while employing 60% of doctors.
With an overburdened public system, treatments that are in high demand are attached with long waiting times. For example, the wait time for Total Joint Replacement Surgery in 2016 was up to 64 months at some public hospitals. To cope with this demand, the Hong Kong government has been pushing people to the private system.
High cost of care at private centers
The high cost of private healthcare in Hong Kong is widely known, and there is little indication that this trend will be slowing. For example, first-class in-patient treatment will set you back by around HKD 5,640 per day. People with international health insurance coverage, particularly the growing number of local and regional High Net Worth (HNW) individuals, prefer to opt for private medical treatment, and this has translated to higher IPMI premiums.
Breaking down IPMI inflation in Hong Kong by insurer
Our latest report on IPMI inflation also looks at the average medical insurance inflation by insurer. The findings were based on plans provided by the following providers:
Aetna International
Aetna International (InterGlobal)
Allianz Worldwide Care
BUPA Global
Cigna Global
William Russell
Integra Global
As shown in the interactive graph on "Inflation in Hong Kong by Insurer" below, the insurers with the lowest average inflation in 2016 were: Allianz Worldwide Care (6.68%), BUPA Global (7%) and William Russell (7.04%). Although IntegraGlobal had the highest inflation rate (37.77%), it must be noted that this does not mean they charge the highest premiums in Hong Kong. Instead, this reflects that they have adjusted their premiums to market rates so that they are on par with the premiums charged by other insurers in the city.
If you'd like to find out more about IPMI inflation in Hong Kong and globally, be sure to check out our report today! To chat with one of our insurance advisors, you can contact us here.
Jessica Lindeman is a Content Strategist at Pacific Prime. She comes to work every day living and breathing the motto of "simplifying insurance", and injects her unbridled enthusiasm for health and insurance related topics into every article and piece of content she creates for Pacific Prime.

When she's not typing away on her keyboard, she's reading poetry, fueling her insatiable wanderlust, getting her coffee fix, and perpetually browsing animal Instagram accounts.
Latest posts by Jess Lindeman (see all)