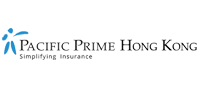 Long Term Health Insurance: Things to Consider Before Buying
Buying health insurance with the long term in mind protects you from spending significant amounts of money in the future. This is based on the premise that people change their insurer if they are dissatisfied with their plan; however, this could end up costing more in the long run. To ensure you find the right long term health insurance plan, it is important to find a reputable insurer and stick with them for the long run, rather than changing insurers every time your policy comes to an end.
However, when purchasing insurance, it is important that you check the details of your policy carefully. The terms and conditions in policies can sometimes be tricky and hard to understand. Therefore, we recommend consulting our experts at Pacific Prime Hong Kong before committing to any policy. By engaging the services of our professional health insurance brokerage team, you can be assured that you will get the best policy for your needs. What to be aware of before committing to a policy.
Quality of customer service
If you plan on sticking with your policy for a long time, you should consider the quality of service provided by the insurer. Are they quick to reply to your email or calls? Will they be there for you when there's an emergency? Taking these things into account is essential because you may have questions regarding your policy and an insurer with poor service may not adequately answer your questions. Therefore, look for providers that are quick to return your call, and find out more about your insurer before committing.
The insurer's reputation among hospitals
When a claim is made at the hospital, an insurer must provide the hospital with a Guarantee of Payment, or GOP. This is done so hospitals can be assured that the bills will be taken care of by someone. However, if you are insured by a company with a bad reputation among hospitals the chances of having the GOP rejected is high. Therefore,when shopping for a policy, be sure to get one from a company with a good reputation and payment history. Most international health insurance companies do have a good reputation, therefore, it is recommended to get your policy from them.
Benefits vs price
When shopping for an insurance policy, like many other things, it is not advised to just look for the cheapest option. The cheapest option usually comes with more than just a couple of flaws; below are some of the most common risks associated with purchasing insurance based on its low price:
Low benefits
Poor service
Exclusions
No international coverage
Limited provider network
These are among some of the other flaws that you will receive from a low price insurer.
The underwriter
Insurance companies don't necessarily underwrite their own policies, it is done by a third party. This is a process that determines the risk of potential clients, how much coverage they receive, and the premiums they should pay. It is advised that you do your research on the underwriter's reputation before purchasing a policy, as this will help avoid problems in the future,like not being able to renew your policy.
Premium increases
It is natural for premiums to increase as time goes by, however, it is not natural if it suddenly hikes up by a large margin. Therefore, it is advised that you do your homework and find out about an insurer's history of premium increases before committing to a policy. To learn more, check out our article on health insurance inflation in Hong Kong.
Recent insurance issues experienced by Hong Kongers
According to The Standard a recent situation in Hong Kong saw a 67-year-old man's premium increase by double in four years. The man saw his premium rise from HK$21180 to HK$42880. Another case saw a woman who was hospitalized for 8 days receiving only 3 days of coverage, as the insurer deemed the rest of the 5 days as not "medically necessary". Situations like these are not natural, therefore highlighting that less established insurers should be avoided when purchasing insurance.
The Consumer Council has since created a list of 14 recommendations to solve these issues, one of them being having a definite meaning on terms. An insurer should be able to define what is medically or not medically necessary without taking it as a case by case situation. The chief of the council Gilly Wong Fung-han recommends that insurance companies should not be able to amend terms without having a reasonable explanation.
How can Pacific Prime Hong Kong help?
By contacting us and getting in touch with one of our professional brokers, you will not need to do the hard work of digging deep into the policies. We will do that job for you, and will also be able to provide you with options so you can pick what you feel suits you best. We can also help negotiate premium prices with insurers, as Pacific Prime Hong Kong is highly valued and trusted in the insurance world.
Contact us today to get some expert advice from our professional advisors, and a free quote along with it.
Karoon is a content creator who strives to represent Pacific Prime's goal of simplifying insurance.

An enthusiastic writer and a core part of our team of health insurance experts, Karoon tackles every topic with the aim to make it as informative and simple as possible.