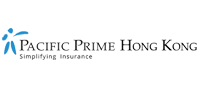 Lifelong learning in Hong Kong: The best online and offline options
Have you always wanted to learn the guitar or know how to paint? Does the thought of enrolling in a course that you're passionate about excite you? As an adult, it's easy to forget to pursue your interests when you have so many responsibilities on your plate. You might even think that your time for learning and enjoyment has passed.
But the reality is that it's never too late to learn what you want. Along with developing a new skill or picking up a new hobby, stepping outside of your comfort zone and rising to challenges can already be rewarding in itself. This Pacific Prime Hong Kong article covers the best options for offline and online learning in Hong Kong.
Exploring your interests as an adult
If you could learn anything right now, what would you choose? The first answer that comes to mind is the one that you should go for – or at least something related to it. Another way to look at it is what would you learn today if you could get free education in HK?
Even so, finding a hobby as an adult isn't always easy. Here are 5 ways to find a new hobby to help you get started.
Return to your roots – Think about what brought you joy as a child. It's likely that you'll have the same interests as an adult.
Ask yourself some questions– Spend some time asking yourself questions like what are my skills and talents? What do I value? And how much am I willing to spend?
Try something out – Once you have a general idea of what you want to focus on, the next step is to try something out that interests you. Remember that you have to start somewhere.
Research your options – You need to know about whatever hobby you've chosen to do it successfully, so take time researching. You may find you're not interested in it from research alone or it'll spark another idea.
Share with your loved ones – Sharing your newfound passion with the people you care about will get everyone excited!
Learning in Hong Kong: Online and offline options
Whether you'd prefer to learn at home at your own pace or be hands-on with others, there are so many options for lifelong learning in Hong Kong. Let's start with some of the best classes for picking up a new hobby and end with the best online courses in Hong Kong.
Sports
Complete novices and trained athletes alike can sign up for a sports program at the Hong Kong Sports Institute. The institute has a wide variety of programs for you to choose from, all of which are designed by professional sports coaches. Badminton, swimming, table tennis, tennis, squash, and tai chi are some of the many courses available.
If yoga is your calling, then Hong Kong's Pure Yoga is a great place to start. With multiple locations across the city, Pure Yoga offers a wide selection of workshops, retreats, and teacher training courses. In fact, you can get your Yoga Alliance accredited yoga teacher accreditation here, with courses from 25-hours CETs to 300-hour Advanced Training.
Always pictured yourself sailing the open seas? Why not start with Aberdeen Boat Club's adult beginner sailing course? Taking place on weekends, this course teaches you to operate one and two-person dinghies before setting sail on an adventure from Aberdeen to Middle Island.
Arts & Crafts
Whether you're an amateur or advanced artist, there's something for you here in Hong Kong. If you want to get your hands dirty, LUMP Studio is a great community to become part of. Their workshop features dedicated areas for pottery and everything you need to get started at any level.
If drawing, painting, and art history are more your speed, Art Loop has plenty of adult art courses for aspiring artists who've never picked up a brush to those who dream of teaching art. You can also learn sculpture, mixed media, and more in this gallery-like setting.
Have you always wanted to take better photos? Click852 hosts classes like Intro to Lightroom and Photography 101 for photographers of all skill levels to learn from professionals. Classes are intimate with up to a maximum of eight students and last for up to four hours, while private lessons are available as well.
Performing Arts
When it comes to performing arts, dancing, acting, and stand-up comedy are some of the most popular options for adult learners.
HK Theatre Association (HKTA) hosts 10-week acting courses throughout the year, covering voice work, character-building, body exploration, and teamwork to bring out your inner thespian.
Twinkle Dance Company offers adult ballet and contemporary dance classes taught by experienced dance teachers.
TakeOut Comedy Club has monthly stand-up comedy workshops for those who want to add more laughter to their lives or simply improve their public speaking.
Music
Does the idea of playing an instrument or singing bring you joy? If so, you might want to hone your musical skills with M.int Academy. They offer private and semi-private adult classes, as well as an adult acapella and choir group that you can join without auditioning.
Always wanted to be a guitar player but never quite got the chords down? Try the ukulele instead, which has fewer strings than a guitar and more reachable notes. Parkland Music Institute has several HK locations for ukulele learners at all levels. Another beautiful stringed instrument is the harp, which you can learn at the Hong Kong Harp Chamber.
Cooking
As a city that loves to eat, it's no surprise that Hong Kong is home to cooking schools of all varieties. Baking classes are a popular option for sweet and savory treats. Here are some of Hong Kong's best adult baking classes and what they're known for:
To satisfy your Japanese food cravings, sign up for a group class at ABC Cooking Studio so you can start making your own. Courses for adults include Cooking, Cake, Bread, and Wagashi. Lastly, Yum Cha's private dim sum workshop is the perfect place to learn how to make steamed buns, Siu Mai, and other dim sum staples.
E-learning
With courses for virtually any subject you can think of, the e-learning realm is truly endless. To give you an idea of what's out there, here are 10 of FutureLearn's 25 top online courses in HK.
You should also check if your employer offers any training and development that you can be a part of. With benefits to both employers and employees, more and more companies are starting to provide e-learning in the workplace nowadays.
Whether one of these courses sparks an interest or not, we hope you've been inspired to think about what you'd like to learn and where you'd like to grow.
Get expert advice from Pacific Prime Hong Kong
As a leading corporate health insurance and employee benefits broker, Pacific Prime Hong Kong helps companies of sizes and industries with their group health insurance plans and employee benefits solutions. We also provide individual health insurance in Hong Kong, along with other health insurance plans, to meet your needs and budget. Contact us for a free consultation and quote today.